Lobby Signs | Office Signs, Reception Signage
Jan 28, 2021
Sign Design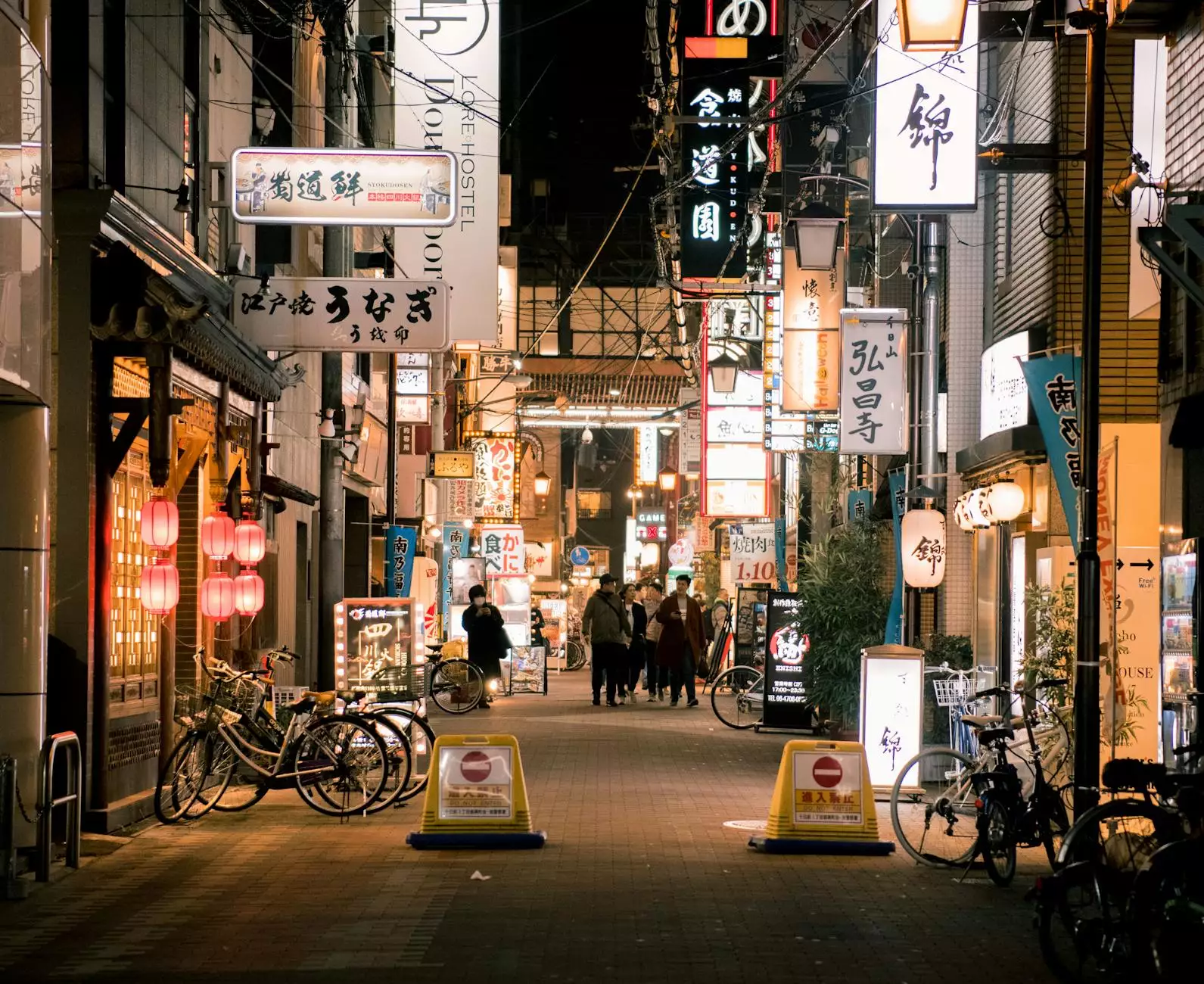 Introduction
Welcome to Genevish Graphics, your one-stop destination for exquisite lobby signs, office signs, and breathtaking reception signage. We specialize in crafting visually appealing and high-quality signs that leave a lasting impression on your clients, customers, and visitors.
Why Choose Genevish Graphics?
When it comes to selecting lobby signs for your office or reception area, it's important to choose a company that understands the significance of creating an impactful first impression. At Genevish Graphics, we have years of experience in the Arts & Entertainment - Visual Arts and Design industry, making us the perfect partner to elevate your brand through our stunning signs.
Expertise and Creativity
Our team of highly skilled designers and craftsmen possess a deep understanding of the power of visual aesthetics. We blend our expertise with creative flair to produce captivating lobby signs that reflect your brand identity and enhance your workspace.
Premium Materials
Quality is of utmost importance to us. We source only the finest materials to create our lobby signs, ensuring they are durable, long-lasting, and make a statement. From sleek metal signs to elegant acrylic panels, our collection offers a wide range of options to match your specific preferences and style.
Customization Options
Genevish Graphics believes in personalized solutions. We understand that every business is unique, and your lobby sign should reflect that individuality. With our extensive customization options, you can choose from various shapes, sizes, colors, fonts, and finishes to create a customized sign that perfectly aligns with your brand image.
Attention to Detail
We pay meticulous attention to every detail during the design and manufacturing process. From the precision of our laser-cutting equipment to the flawless finishing touches, our signs are meticulously crafted to meet the highest standards of quality. With Genevish Graphics, you can expect nothing less than perfection.
The Importance of Lobby Signs
Lobby signs serve as the welcoming face of your business. They communicate your professionalism, brand personality, and attention to detail. A well-designed lobby sign not only creates a positive first impression but also reinforces your brand message in the minds of your clients and visitors.
Creating a Lasting Impression
First impressions matter, and a visually striking lobby sign can captivate your guests from the moment they step into your office or reception area. With our expertise, we can help you choose the perfect design that embodies your company's values and adds a touch of elegance to your space.
Enhancing Brand Recognition
Your lobby sign is an opportunity to reinforce your brand and make it memorable. By incorporating your logo, color scheme, and unique typography, we can create a sign that aligns seamlessly with your brand identity. Consistency in branding across all touchpoints can greatly enhance brand recognition.
Setting the Tone
Whether you want to convey a sense of professionalism, creativity, or sophistication, your lobby sign plays a crucial role in setting the tone for your business. With our diverse range of design options, we can help you achieve the desired atmosphere that reflects your company's values and resonates with your target audience.
Impressive Visitor Experience
Your lobby sign is the first point of contact for many visitors, and it should leave a lasting impression. Our carefully crafted signs not only impress your clients and partners but also create a welcoming and memorable experience for anyone who steps foot in your space.
Conclusion
At Genevish Graphics, we understand the importance of office signs, especially lobby signs for creating a remarkable first impression. With our unparalleled expertise, creative vision, and commitment to quality, we deliver stunning signage solutions that help you stand out in the Arts & Entertainment - Visual Arts and Design industry. Elevate your brand with our exquisite lobby signs today!
Contact Us
Ready to enhance your office or reception area with captivating lobby signs? Contact us now to discuss your requirements, explore customization options, and get a personalized quote. Genevish Graphics is your trusted partner in creating visually stunning and impactful signage solutions.
Phone: 123-456-7890
Email: [email protected]
Address: 123 Main Street, Anytown, USA