Outdoor Lighted Business Signs in Charlotte, NC
Dec 13, 2022
Sign Design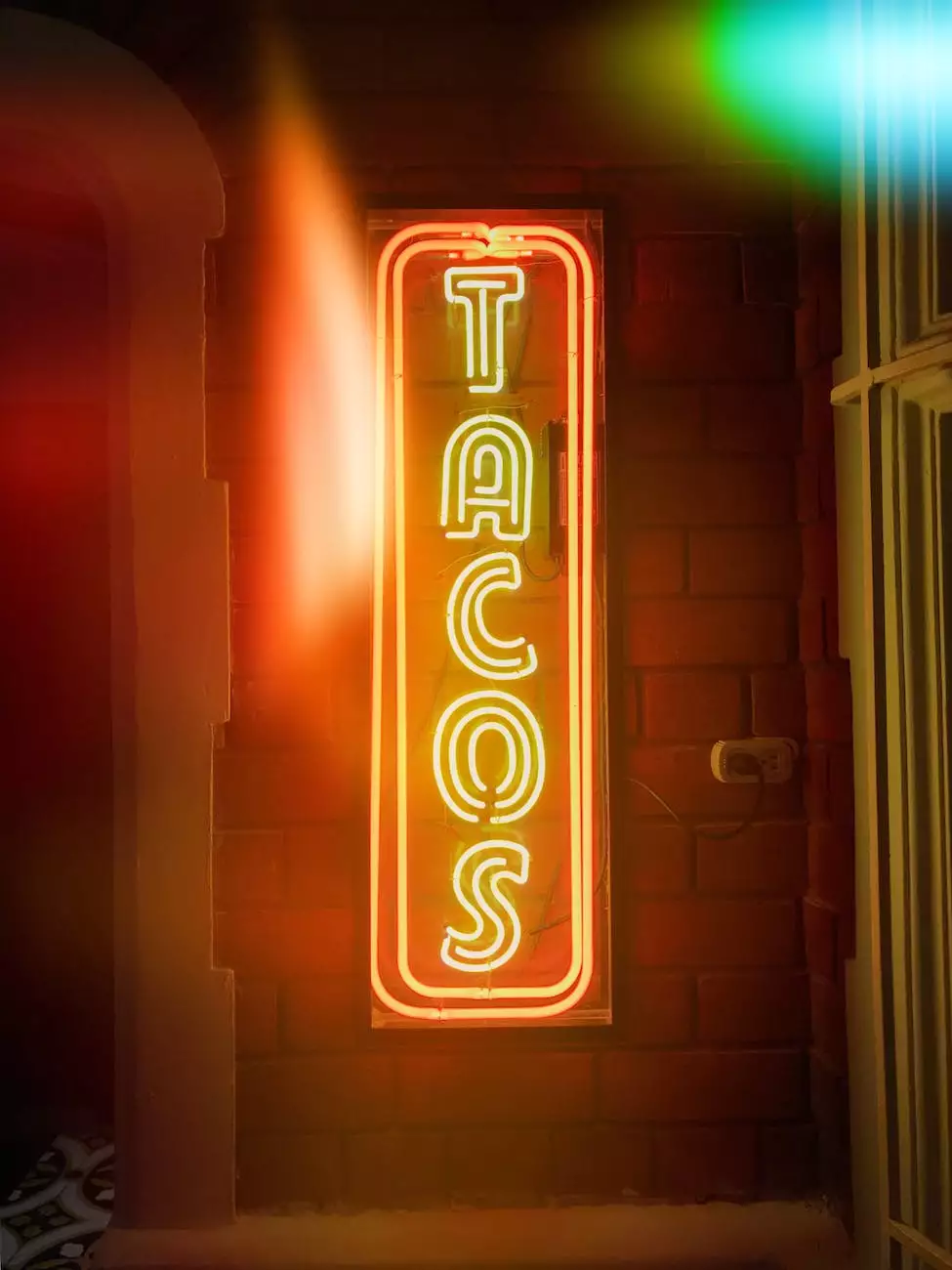 Welcome to Genevish Graphics, your premier source for outdoor lighted business signs in Charlotte, NC. We specialize in creating visually captivating and durable signs that are sure to make a lasting impression on your target audience. With our extensive experience in the field of visual arts and design, we bring unmatched expertise to every project we undertake.
Your Trusted Partner for High-Quality Signs
When it comes to promoting your business and standing out from the competition, a well-crafted outdoor lighted sign can make a world of difference. At Genevish Graphics, we understand the importance of creating eye-catching signs that effectively communicate your brand's message and attract customers.
Our team of skilled designers and artisans work tirelessly to create signs that not only serve their functional purpose but elevate your brand to new heights. Whether you need a custom outdoor sign for your storefront, restaurant, or any other business, we have the expertise to bring your vision to life.
Custom Designs Tailored to Your Brand
We believe that every business is unique, and your sign should reflect your brand's identity and values. That's why we offer fully customized designs that are tailored specifically to your requirements. From the color palette and font selection to the overall layout, we take every detail into account to ensure a seamless integration of your brand identity into the sign.
Our team takes the time to understand your business objectives and target audience, allowing us to create a sign that not only catches the eye but also conveys your brand's personality. Whether you're looking for a sleek and modern design or a more traditional and elegant look, we have the expertise to deliver exceptional results.
Unparalleled Quality and Durability
At Genevish Graphics, we believe that quality is paramount. We use the finest materials and cutting-edge techniques to create signs that are not only visually stunning but also built to last. Our outdoor lighted signs are specifically designed to withstand the elements, ensuring that they remain vibrant and impactful for years to come.
From weather-resistant materials to energy-efficient lighting options, we go above and beyond to ensure that our signs are of the highest quality. Our commitment to excellence extends to every aspect of our work, from the initial design concept to the final installation.
Enhance Your Brand's Visibility
Investing in an outdoor lighted business sign is an effective way to increase your brand's visibility and attract new customers. With our expertise in visual arts and design, Genevish Graphics can help you create a sign that captures attention and leaves a lasting impression.
Our team is well-versed in the latest industry trends and design techniques, allowing us to create signs that not only meet but exceed your expectations. Whether you're looking for a sign to promote a new product or simply want to refresh your brand's image, we have the skills and creativity to deliver remarkable results.
Contact Us Today
If you're ready to take your business to the next level with an outdoor lighted business sign in Charlotte, NC, Genevish Graphics is here to help. Contact us today to discuss your signage needs and let our team of experts guide you through the process. We pride ourselves on providing exceptional customer service and delivering signage solutions that make a lasting impact.
Don't settle for ordinary when your brand deserves extraordinary. Trust Genevish Graphics to create a unique and compelling outdoor lighted business sign that sets you apart from the competition. Get in touch with us today!