ADA Directional Signs | ADA Signs Near Me | Charlotte, NC - Genevish Graphics
Jun 16, 2021
ADA Signs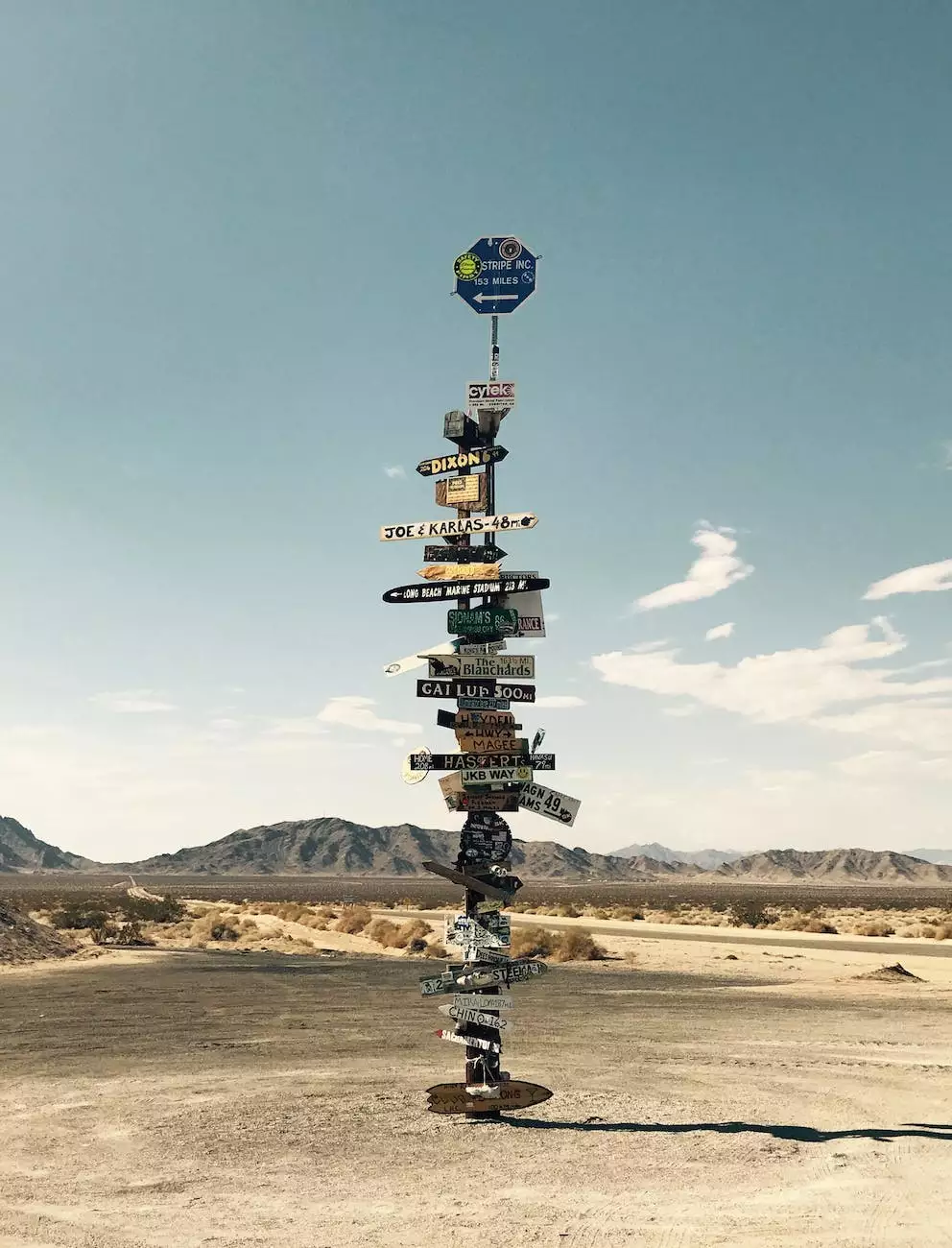 Overview of ADA Directional Signs
Genevish Graphics is the top provider of ADA directional signs in the Charlotte, NC area. We understand the importance of accessible signage and its role in creating an inclusive environment for individuals with disabilities. Our high-end ADA signs are specifically designed to comply with the Americans with Disabilities Act (ADA) regulations and ensure clear and easy navigation for everyone.
Why Choose Genevish Graphics for Your ADA Signs?
When it comes to ADA signs near Charlotte, NC, Genevish Graphics stands out from the competition. Here's why:
Quality Craftsmanship: Our ADA directional signs are crafted with utmost precision and attention to detail. We use premium materials that are durable, long-lasting, and able to withstand various environmental conditions.
ADA Compliance: All our signs comply with the ADA guidelines, ensuring they meet the required dimensions, colors, and contrasts. This guarantees full accessibility for individuals with disabilities and avoids any potential legal issues.
Customization Options: We understand that each business has unique needs and branding requirements. That's why we offer a wide range of customization options for ADA signs, including colors, fonts, sizes, and symbols. You can trust us to create signs that seamlessly blend with your brand identity.
Expert Consultation: Our team of ADA signage experts is always ready to assist you in choosing the most suitable signs for your premises. We provide professional recommendations based on your specific needs and requirements.
Benefits of ADA Directional Signs
Installing ADA directional signs offers numerous benefits for your business, including:
Improved Accessibility: ADA signs ensure that individuals with disabilities can navigate your premises confidently and independently. This creates a welcoming and inclusive environment for all.
Legal Compliance: By adhering to ADA regulations, you avoid potential legal repercussions, such as fines or lawsuits. Our ADA directional signs are designed to keep you compliant and hassle-free.
Enhanced Brand Reputation: Investing in ADA signage demonstrates your commitment to accessibility and inclusivity. It helps build a positive brand reputation among customers and the community.
Clear Directional Guidance: Properly placed and well-designed directional signs provide clear guidance, reducing confusion and improving the overall experience for visitors.
Increased Safety: ADA directional signs also contribute to maintaining a safe environment within your premises. They help prevent accidents by clearly indicating emergency exits, accessible routes, and potential hazards.
Excellence in ADA Signage - Genevish Graphics
At Genevish Graphics, we take pride in our ability to create exceptional ADA directional signs. As a prominent player in the visual arts and design industry, we combine our expertise with cutting-edge technologies to deliver signage solutions that exceed expectations.
Whether you own a retail store, office building, or public facility, our ADA signs will enhance accessibility and ensure compliance. From entrance signs to wayfinding signage, we offer a comprehensive range of products that cater to your specific needs.
Discover the Best ADA Signs Near Charlotte, NC
When it comes to superior ADA signage near Charlotte, NC, Genevish Graphics is your go-to source. Contact us today to discuss your requirements and let our team of experts guide you through the process. We are committed to delivering top-notch ADA directional signs that provide a seamless navigation experience for all individuals.
Choose Genevish Graphics for your ADA directional signs and join the ranks of satisfied clients who have witnessed the positive impact of our high-quality signage solutions. Invest in accessibility and ensure that your premises are welcoming and accommodating for all individuals, regardless of their abilities.