Hanging Signs for Interior & Exterior Use
Jan 13, 2022
Sign Design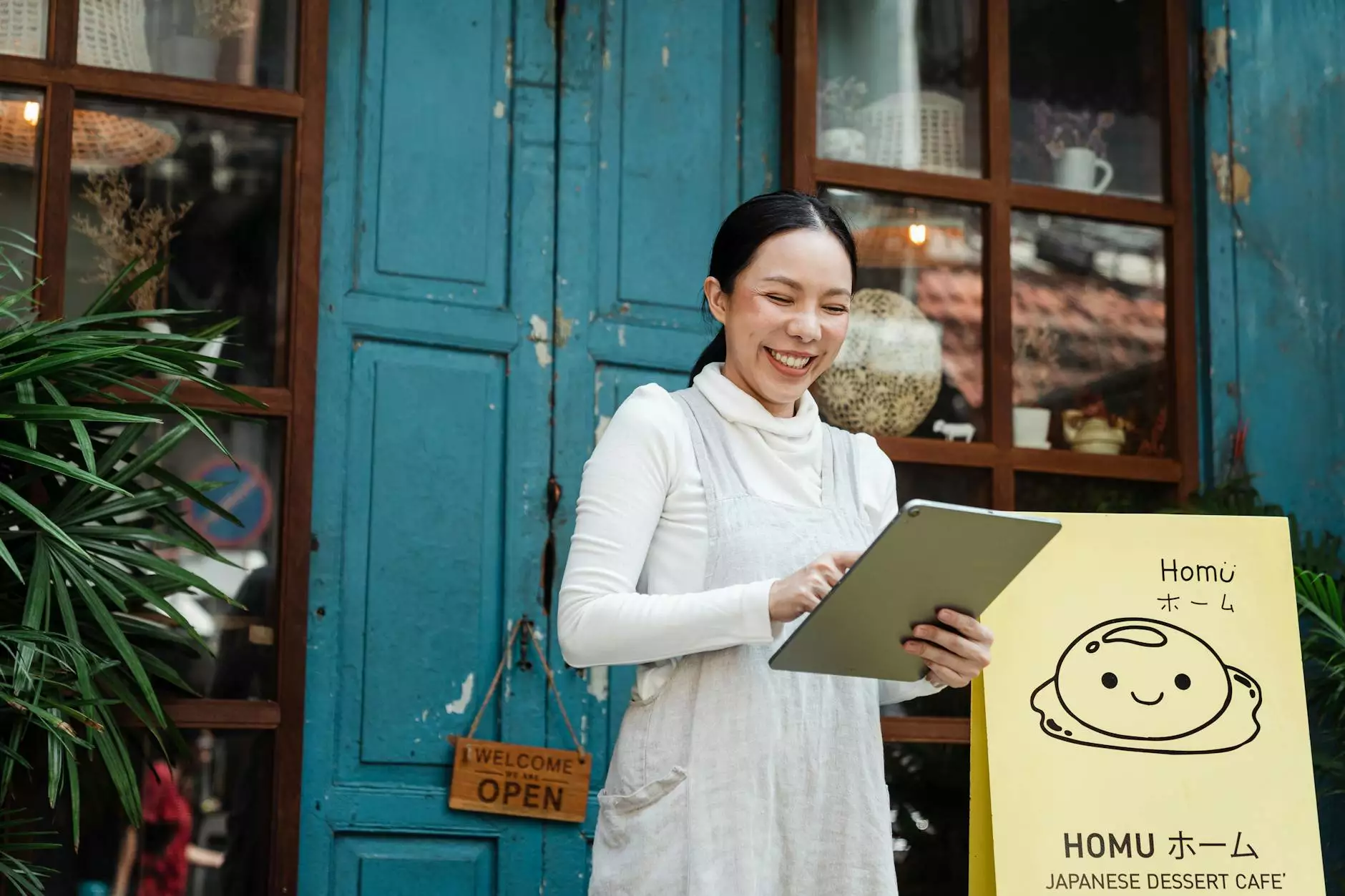 Enhance Your Space with Genevish Graphics
Are you looking for top-notch hanging signs for both interior and exterior use? Look no further than Genevish Graphics! We specialize in creating visually stunning signs that can significantly enhance the aesthetics of any space. Whether you're in the arts & entertainment industry or involved in visual arts and design, our hanging signs are perfect for you. Let us help you elevate your brand with our high-quality signage solutions.
The Importance of Hanging Signs
In today's highly competitive business landscape, it's crucial to stand out from the crowd. Having eye-catching signage is an effective way to grab attention and leave a lasting impression on your target audience. Hanging signs serve as a visual representation of your brand and can communicate your message effectively. They serve as a powerful marketing tool that can attract potential customers, increase brand awareness, and drive more foot traffic to your business.
Customizable Hanging Signs
At Genevish Graphics, we understand that every business is unique and has different requirements when it comes to signage. That's why we offer fully customizable hanging signs to meet your specific needs. Our team of experienced designers will work closely with you to create a sign that aligns with your brand identity and captures the essence of your business.
With a wide range of materials, finishes, fonts, and colors to choose from, you have the freedom to create a sign that reflects your brand's personality. Whether you prefer a modern, sleek design or a more traditional look, we have the expertise to bring your vision to life.
Interior Hanging Signs
Interior hanging signs are a great way to guide visitors through your space, showcase your brand, and highlight important areas. Whether you need signage for a retail store, restaurant, art gallery, or any other indoor space, Genevish Graphics has got you covered. Our interior hanging signs are crafted with precision and attention to detail, ensuring that they make a lasting impression on your visitors.
We offer a variety of interior hanging sign options, including acrylic signs, metal signs, wood signs, and more. Each sign is carefully designed to complement the overall theme and ambiance of your space, creating a cohesive and visually appealing environment.
Exterior Hanging Signs
Exterior hanging signs are essential for businesses that want to make a bold statement and attract attention from passersby. These signs are not only functional but also serve as a powerful branding tool. At Genevish Graphics, we specialize in creating durable and weather-resistant exterior hanging signs that can withstand the elements and maintain their visual appeal for years to come.
Our team will work closely with you to determine the best materials for your exterior hanging sign, ensuring longevity and optimal visibility. From illuminated signs to dimensional signs, we have the expertise to create a sign that will make a lasting impression on potential customers.
Why Choose Genevish Graphics?
When it comes to hanging signs for interior and exterior use, Genevish Graphics is the name you can trust. Our commitment to quality, creativity, and customer satisfaction sets us apart from the competition. Here are just a few reasons why you should choose us:
Unmatched expertise: With years of experience in the industry, our team of professionals has the knowledge and skills to deliver exceptional signage solutions.
Customization options: We understand that your business is unique, and your signage should be too. We offer a wide range of customization options to ensure that your hanging sign reflects your brand's identity.
High-quality materials: We believe that the best signs are built to last. That's why we only use the highest quality materials to create our hanging signs, ensuring durability and longevity.
Attention to detail: We pay close attention to every detail, from design to installation, to ensure that your hanging sign exceeds your expectations.
Exceptional customer service: Our dedicated team is committed to providing excellent customer service throughout the entire process, from initial consultation to final installation.
Contact Us Today
Ready to take your business to the next level with our top-notch hanging signs? Contact Genevish Graphics today to discuss your signage needs. Our friendly team will be more than happy to assist you in finding the perfect hanging sign solution for your business. Elevate your brand's presence with Genevish Graphics!