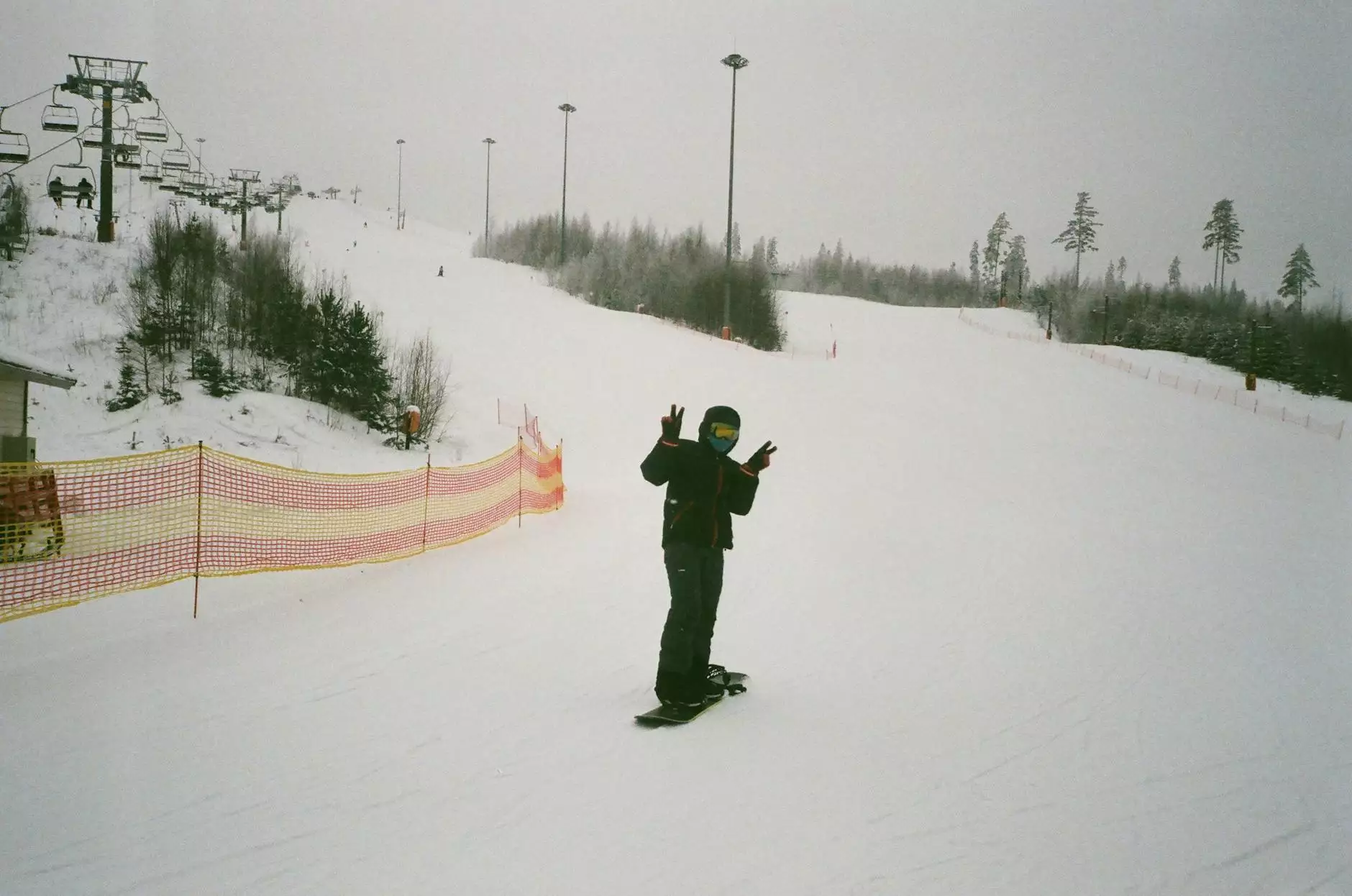 Get Noticed with Eye-Catching Vinyl Signs in Rock Hill, SC
Looking for high-quality vinyl signs in Rock Hill, SC? Look no further! Genevish Graphics is your go-to destination for visually stunning and customized vinyl signs. With our expertise in Arts & Entertainment - Visual Arts and Design, we specialize in creating captivating vinyl signs for businesses and events, ensuring you stand out from the crowd and leave a lasting impression on your audience.
Why Choose Genevish Graphics for Your Vinyl Signs
At Genevish Graphics, we understand the importance of visually appealing signage in capturing attention and conveying your message effectively. Our team of skilled professionals combines artistic creativity with technical expertise to deliver exceptional vinyl signs that not only meet but exceed your expectations.
Here's why we are the top choice for vinyl signs in Rock Hill, SC:
Customization: We believe that every business is unique, and your signage should reflect that. We offer complete customization options, allowing you to choose from a wide array of colors, sizes, fonts, and graphics to create a sign that perfectly represents your brand and attracts your target audience.
Premium Quality Materials: We use only the finest quality materials for our vinyl signs, ensuring durability, clarity, and vibrant colors. Our signs are built to withstand various weather conditions, making them suitable for both indoor and outdoor use.
Attention to Detail: Our team pays meticulous attention to every detail, from design to installation, to ensure flawless results. We strive for perfection in every project we undertake, leaving no room for compromise.
Competitive Pricing: We understand the importance of affordability without compromising on quality. Our vinyl signs are competitively priced, making them accessible to businesses of all sizes.
Our Vinyl Sign Services
At Genevish Graphics, we offer a comprehensive range of vinyl sign services tailored to meet your specific needs:
1. Custom Vinyl Signs
Our custom vinyl signs are designed to reflect your brand identity and captivate your target audience. Whether you need signage for your storefront, event promotion, trade shows, or any other purpose, we can create stunning and attention-grabbing vinyl signs that leave a lasting impression.
2. Vinyl Wraps
In addition to traditional signage, we also specialize in vinyl wraps for vehicles, enabling you to transform your car, truck, or fleet into mobile advertisements. Our vinyl wraps are professionally installed and use high-quality materials to ensure a seamless finish and long-lasting impact.
3. Vinyl Banners
Need an eye-catching banner for your next event or promotion? Our vinyl banners are designed to attract attention and effectively convey your message. We offer various sizes and customization options to suit your specific requirements.
4. Vinyl Lettering
Enhance your windows, walls, or any other surface with our precision-cut vinyl lettering. Whether you want to display your business name, contact information, or promotional messages, our vinyl lettering will add a professional touch to your space.
Experience the Difference with Genevish Graphics
With years of experience in Arts & Entertainment - Visual Arts and Design, Genevish Graphics has established a reputation for excellence in the vinyl sign industry. Our commitment to quality, creativity, and customer satisfaction sets us apart from the competition.
Don't settle for ordinary signage - let us create extraordinary vinyl signs that demand attention and elevate your brand image. Contact Genevish Graphics today to discuss your signage needs or request a quote.
We proudly serve Rock Hill, SC, and surrounding areas, providing top-notch vinyl signs that make a lasting impression. Join our list of satisfied clients and see how we can help you stand out!