Food Truck Wraps - QC Signs and Graphics
Aug 15, 2023
Sign Design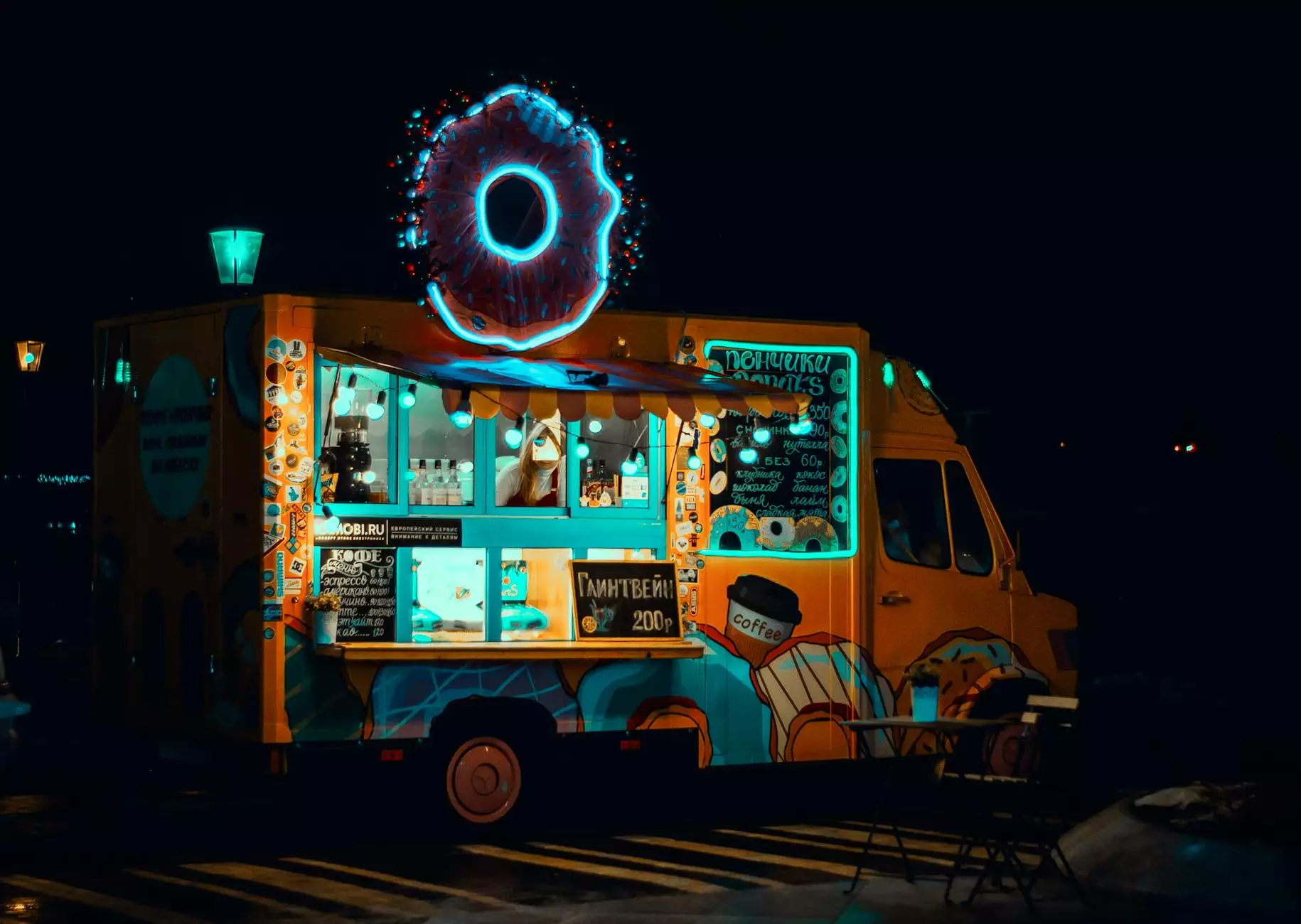 The Impact of Food Truck Wraps on Your Business
Genevish Graphics, a leading name in Arts & Entertainment - Visual Arts and Design in QC, understands the power of captivating visuals in attracting customers. Food truck wraps act as mobile billboards, instantly catching the attention of passersby and potential customers. Our expert team specializes in creating high-quality, customized food truck wraps that will make your business stand out.
Why Choose Genevish Graphics for Your Food Truck Wraps?
1. Extensive Expertise: With years of experience in the industry, our team at Genevish Graphics has honed our skills in design and print, ensuring exceptional quality wraps that are tailored to your brand and business.
2. Custom Designs: We believe that every food truck is unique, and your wrap should reflect that. Our team of talented designers will work closely with you to create a custom wrap that aligns with your brand message, ensuring a visually stunning and memorable design.
3. High-Quality Materials: We only use the finest quality materials for our wraps, ensuring durability and longevity. Our wraps are weather-resistant and fade-resistant, meaning they will continue to look vibrant and eye-catching for years to come.
4. Attention to Detail: At Genevish Graphics, we pride ourselves on our attention to detail. From the careful selection of colors and fonts to precise installation, we ensure a seamless and professional finish for your food truck wrap.
The Process of Creating Your Food Truck Wrap
1. Consultation: Our process begins with a thorough consultation, where we discuss your goals, brand identity, and design preferences. We take the time to understand your vision to ensure we create a wrap that exceeds your expectations.
2. Design Concept: Once we have a clear understanding of your requirements, our creative team will develop design concepts for your food truck wrap. We present you with various options, allowing you to provide feedback and make revisions until we achieve the desired design.
3. Production and Printing: Once the design is finalized, we move on to production and printing. Genevish Graphics uses state-of-the-art printing technology to ensure vibrant colors and sharp images in your food truck wrap.
4. Professional Installation: Our team of skilled installers will meticulously apply the wrap to your food truck, ensuring a flawless finish. We take extra care to ensure that the wrap is properly aligned and adhered, resulting in a seamless and professional look.
Benefits of Food Truck Wraps
1. Increased Brand Visibility: Food truck wraps are an excellent marketing tool, allowing you to showcase your brand and attract attention wherever you go. By transforming your food truck into a mobile billboard, you effortlessly reach a wider audience and increase your brand's visibility.
2. Unique and Memorable: A well-designed food truck wrap sets you apart from the competition and creates a memorable impression on potential customers. With our custom wraps, you can establish a strong brand identity that resonates with your target audience.
3. Cost-Effective Advertising: Food truck wraps provide long-term advertising at a fraction of the cost of traditional forms of advertising. Once applied, your wrap works for you 24/7, generating brand awareness and attracting customers while you focus on running your business.
4. Protection and Durability: Beyond marketing benefits, food truck wraps also protect your vehicle from scratches, UV rays, and other external elements. The high-quality materials we use ensure that your food truck remains in great condition, preserving its resale value.
Contact Genevish Graphics Today!
Are you ready to turn your food truck into a rolling work of art? Contact Genevish Graphics today to discuss your food truck wrap needs. Our team is passionate about helping businesses in QC make a powerful visual impact through exceptional design and quality craftsmanship. Let us transform your food truck into a captivating advertising platform that drives customers to your door!