Gastonia Sign Company: Custom Signs, Banners & Wraps - Genevish Graphics
Jun 15, 2023
Sign Design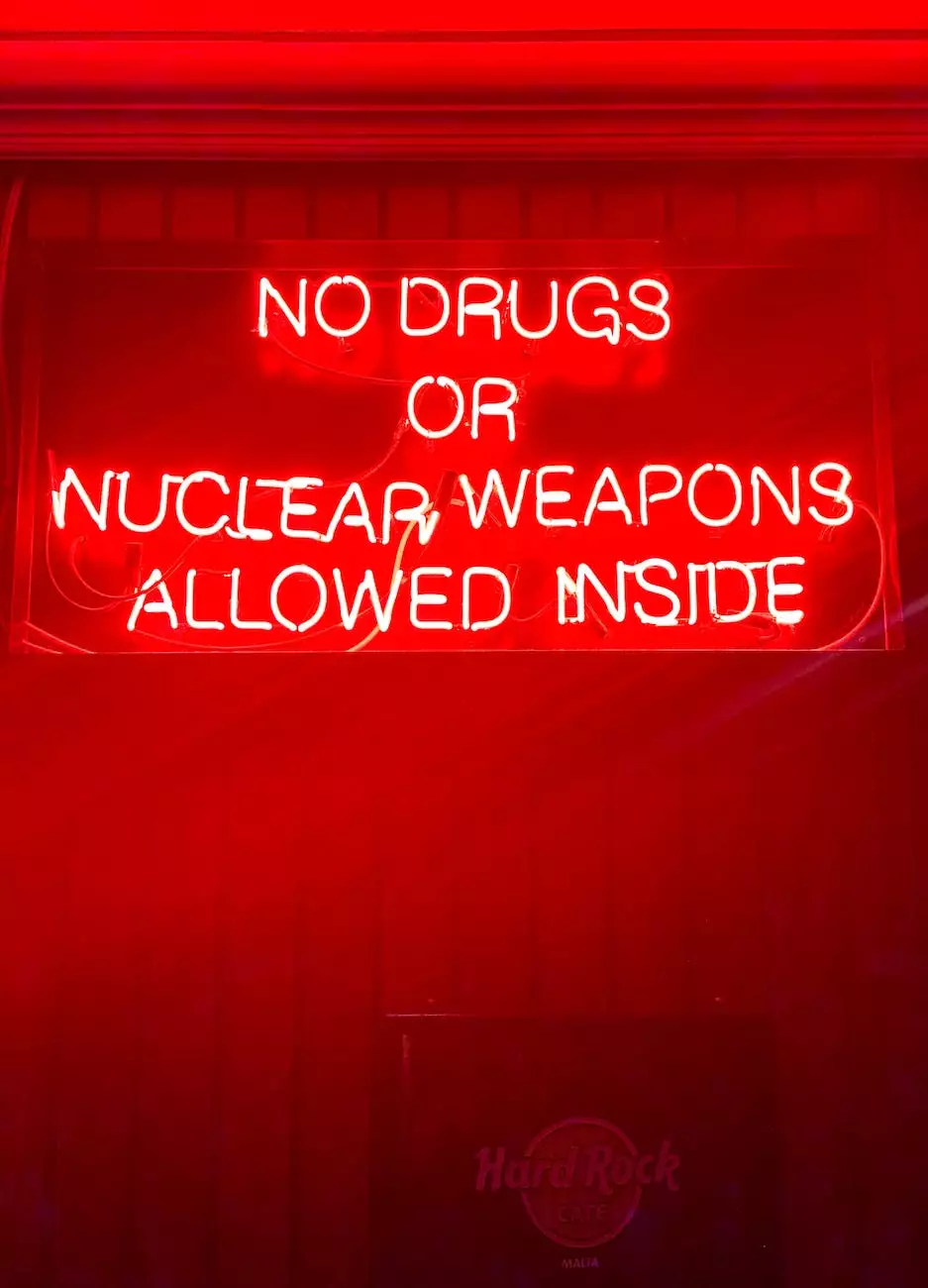 About Genevish Graphics
Welcome to Genevish Graphics, your trusted Gastonia sign company specializing in creating unique and impactful custom signs, banners, and wraps. With our years of experience in the visual arts and design industry, we have honed our skills in delivering high-quality signage solutions that will help your business stand out from the competition.
Unmatched Signage Expertise
At Genevish Graphics, we understand the importance of visual branding for businesses. Our team of talented designers and craftsmen are dedicated to crafting custom signs, banners, and wraps that not only grab attention but also effectively convey your brand's message. With our expertise in visual arts and design, we can transform your ideas into eye-catching signage solutions that leave a lasting impression on your target audience in Gastonia, NC.
Custom Signs Tailored to Your Needs
We believe that every business is unique, and their signage should reflect their individuality. That's why we offer a wide range of custom sign options to suit your specific requirements. Whether you need outdoor signs to attract customers to your storefront or indoor signs to enhance your interior decor, we have the skills and resources to bring your vision to life. Our custom sign solutions include:
Outdoor business signs
Banners and flags
Vehicle wraps and graphics
Trade show displays
Interior signage
And much more!
Impressive Banners for Promotional Purposes
Are you planning a marketing campaign or promoting a special event or sale? Our professionally designed banners are perfect for grabbing attention and creating a buzz. We offer a range of sizes and materials, ensuring your promotional message is delivered effectively. Whether you need banners for a grand opening, trade show, or community event, we have the expertise to create visually stunning banners that get noticed.
Eye-Catching Vehicle Wraps and Graphics
Want to turn your vehicle into a mobile billboard? Our high-quality vehicle wraps and graphics are an excellent way to maximize visibility and reach a wider audience. Whether you have a single company vehicle or an entire fleet, our skilled designers will create attractive and durable wraps that showcase your brand. Stand out on the roads of Gastonia, NC, with stunning vehicle wraps that leave a memorable impression.
Professional Trade Show Displays
In the competitive world of trade shows and exhibitions, it's crucial to make a strong impact. Genevish Graphics can help you make a lasting impression with our custom trade show displays. From eye-catching booth designs to attention-grabbing banners and signage, we'll provide you with a comprehensive trade show solution that helps you attract visitors and generate leads. Ensure your business stands out from the crowd at your next trade show with our professional displays.
Enhance Your Interior Space with Engaging Signage
Interior signage plays a vital role in creating a welcoming and professional environment for your customers. Whether you need signage for your office, restaurant, retail store, or any other space, Genevish Graphics can help. Our custom interior signs are designed to complement your brand aesthetics and effectively communicate information. From wall graphics to directional signs, we'll work closely with you to create visually appealing signage that enhances the overall ambiance of your space.
Get Your Custom Signs Today
When it comes to custom signs, banners, and wraps in Gastonia, NC, Genevish Graphics is the name you can trust. With our expertise in visual arts and design, we are committed to delivering top-notch signage solutions that exceed your expectations. Contact us today to discuss your signage needs and let us help you elevate your brand with our high-quality custom signs, banners, and wraps. Take the first step towards making a lasting impression on your audience!
© 202X Genevish Graphics. All rights reserved. | Arts & Entertainment - Visual Arts and Design