Building A WordPress Website For Your Restaurant
Sep 22, 2022
Web Design Tips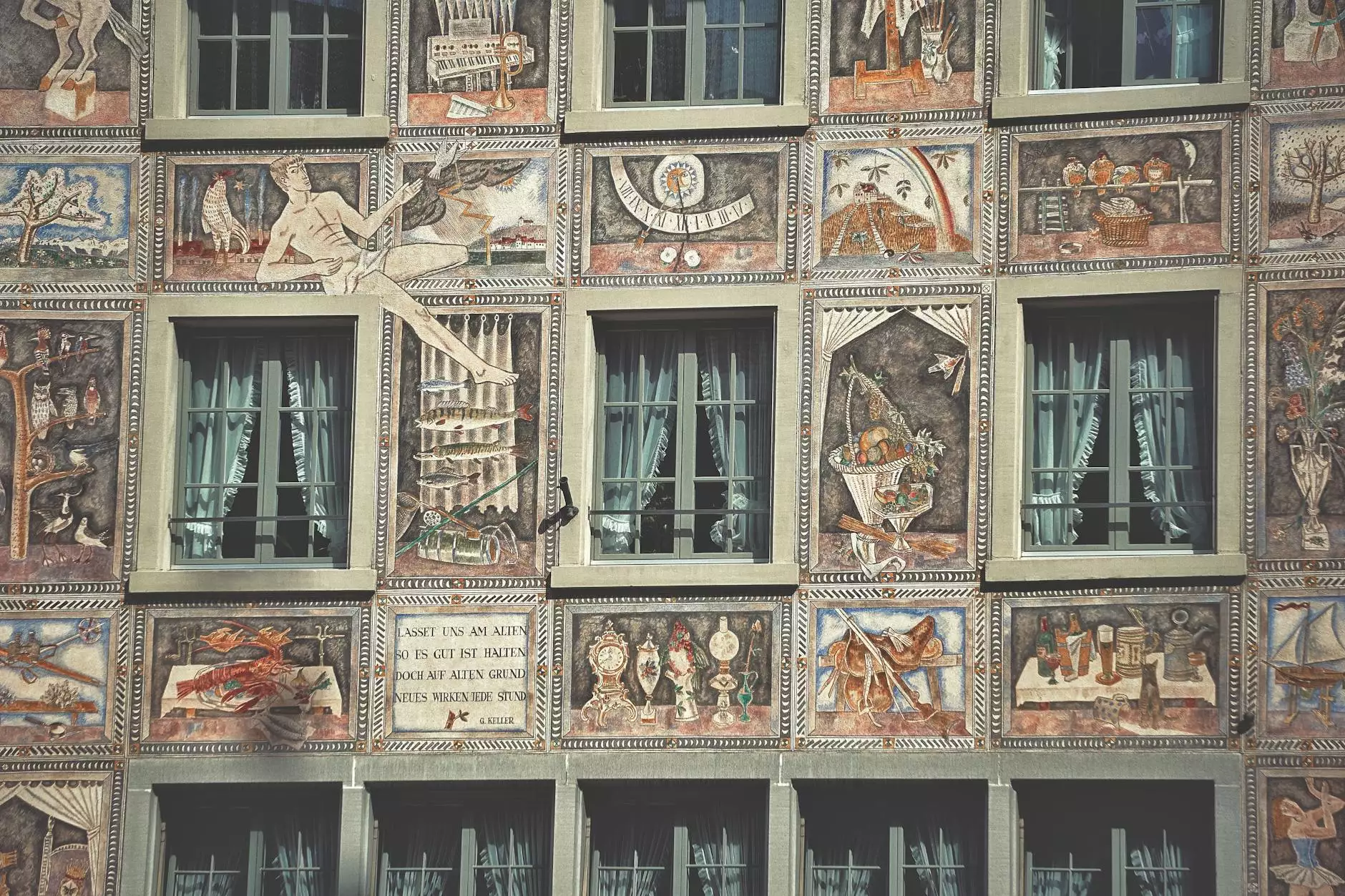 The Power of an Engaging Website
As a restaurant owner, having a strong online presence is crucial in today's digital world. A well-designed website can serve as a powerful marketing tool, helping you attract new customers and showcase your culinary offerings. By leveraging the capabilities of WordPress, the most popular Content Management System (CMS) worldwide, you can easily create an engaging and dynamic website that reflects the unique character of your establishment.
Why Choose Genevish Graphics?
Genevish Graphics is a renowned provider of arts and entertainment services, specializing in visual arts and design. With our expertise in creating visually stunning websites, we can help you build a WordPress website that truly stands out from the competition. Our team of highly skilled professionals understands the specific needs of the restaurant industry and can tailor a solution that aligns with your brand image, resulting in a website that captivates your audience.
The Benefits of WordPress
WordPress offers a vast array of features and benefits that make it an ideal choice for building your restaurant website:
Easy to Use: WordPress provides a user-friendly interface, allowing you to easily manage your website's content without the need for extensive technical knowledge.
Customizable Themes: Choose from a wide range of professionally designed themes to create a visually appealing website that reflects your restaurant's unique atmosphere.
Responsive Design: Ensure your website looks great on any device with WordPress's responsive design, optimizing the user experience for desktops, tablets, and mobile devices.
Search Engine Friendly: WordPress is inherently SEO-friendly, providing features such as optimized URLs, meta tags, and customizable page titles to improve your visibility in search engine results.
Integration Capabilities: Easily integrate essential features such as online reservations, menu showcasing, and social media integration to enhance user engagement and convenience.
Your Restaurant's Unique Online Identity
Creating a memorable online identity for your restaurant is essential in attracting and retaining customers. With Genevish Graphics, we take the time to understand your brand, values, and goals to build a website that embodies your unique story. Our team of expert designers will create a visually captivating website that showcases your restaurant's ambiance, menu, and culinary expertise.
Enhancing User Experience
A user-friendly and intuitive website is key to ensuring a positive user experience. Genevish Graphics focuses on designing websites that are not only visually appealing but also easy to navigate. By implementing clear navigation menus, prominent call-to-action buttons, and responsive design, we make it effortless for visitors to explore your menu, make reservations, and find crucial information about your restaurant's location and opening hours.
Driving Traffic and Conversions
A beautiful website is meaningless if it doesn't drive traffic and result in conversions. At Genevish Graphics, we understand the importance of optimizing your website for search engines. With our deep knowledge of SEO practices, we craft targeted content that incorporates relevant keywords and follows best practices, ensuring search engines recognize and rank your website highly. This helps drive organic traffic to your site, increasing the chances of attracting new customers and boosting conversions.
Social Media Integration
Today, social media plays a crucial role in building an online brand presence. Genevish Graphics understands the power of social media and can seamlessly integrate your website with popular platforms such as Facebook, Instagram, Twitter, and more. By incorporating social media sharing buttons, customer reviews, and real-time updates, we enable your customers to engage with your restaurant on various platforms, expanding your reach and enhancing your online reputation.
Conclusion
When it comes to building a WordPress website for your restaurant, Genevish Graphics offers unparalleled expertise in arts, design, and online marketing. With our team of skilled professionals, we can help you create a visually stunning website that drives traffic, engages customers, and generates tangible results. Contact us today to embark on an exciting journey of establishing a strong online presence for your restaurant.