Charlotte Van Wraps: Commercial Van Graphics
Jul 15, 2022
Sign Design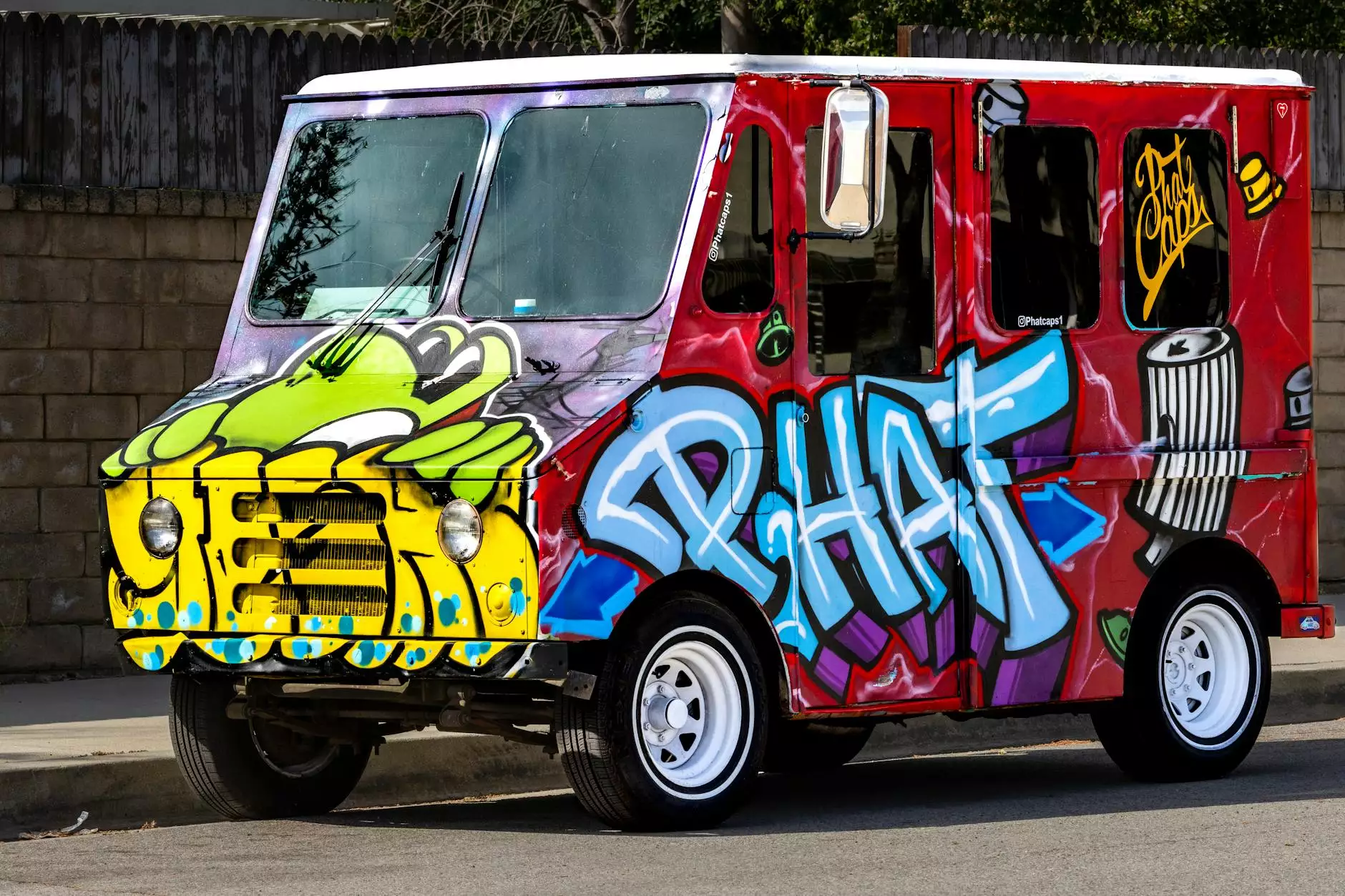 Stand Out with Striking Van Wraps
Transform your commercial van into a mobile billboard and catch the attention of potential customers with eye-catching van wraps. Genevish Graphics is a leading provider of top-notch van graphics and wraps in the Charlotte area. With our expertise in arts & entertainment and visual arts and design, we know how to create compelling designs that make your business stand out from the competition.
Maximize Brand Exposure
A commercial van offers you a unique opportunity to showcase your brand to a wide audience on the go. Our van wraps are custom-designed to effectively communicate your brand message, values, and contact information. By incorporating vibrant colors, captivating images, and engaging text, we ensure your van becomes an attention-grabbing mobile advertisement.
Professional Design and Installation
At Genevish Graphics, we take pride in delivering exceptional design and installation services. Our team of experienced designers will work closely with you to understand your brand identity and design preferences. Whether you have a specific concept in mind or need assistance with conceptualization, we are here to bring your vision to life.
Once the design is finalized, our skilled installation technicians will handle the application process with precision and care. Using high-quality materials and advanced techniques, we ensure that your van wrap is flawlessly installed, resulting in a seamless and professional look.
Durable and High-Quality Materials
Genevish Graphics uses only the finest materials that are specifically designed for vehicle graphics. Our van wraps are made using durable vinyl films that offer excellent resistance to fading, cracking, and peeling, ensuring that your graphics stay vibrant and intact even in harsh weather conditions. With our superior materials and craftsmanship, your van wrap will maintain its striking appearance for years to come.
Cost-Effective Marketing Solution
Investing in van wraps is a cost-effective way to maximize your advertising impact. Compared to traditional advertising methods, such as billboards or print ads, van wraps offer a one-time investment that provides continuous exposure. Whether your van is parked, driving through the city, or sitting in traffic, it will be seen by countless potential customers, increasing brand recognition and generating leads without ongoing costs.
Custom Van Wraps for Every Business
Genevish Graphics caters to a wide range of businesses and industries in Charlotte. Whether you own a small local business, a delivery service, a construction company, or a fleet of commercial vehicles, we can create custom van wraps that align with your unique requirements. Our team understands the importance of reflecting your brand personality and creating a design that resonates with your target audience.
Get Started Today
Don't miss out on the opportunity to effectively promote your business with striking van wraps. Genevish Graphics is here to help you enhance the visibility and professional appearance of your commercial van. Contact us today to discuss your project and learn more about our comprehensive van wrap solutions. Let's turn your ordinary van into an extraordinary marketing tool!