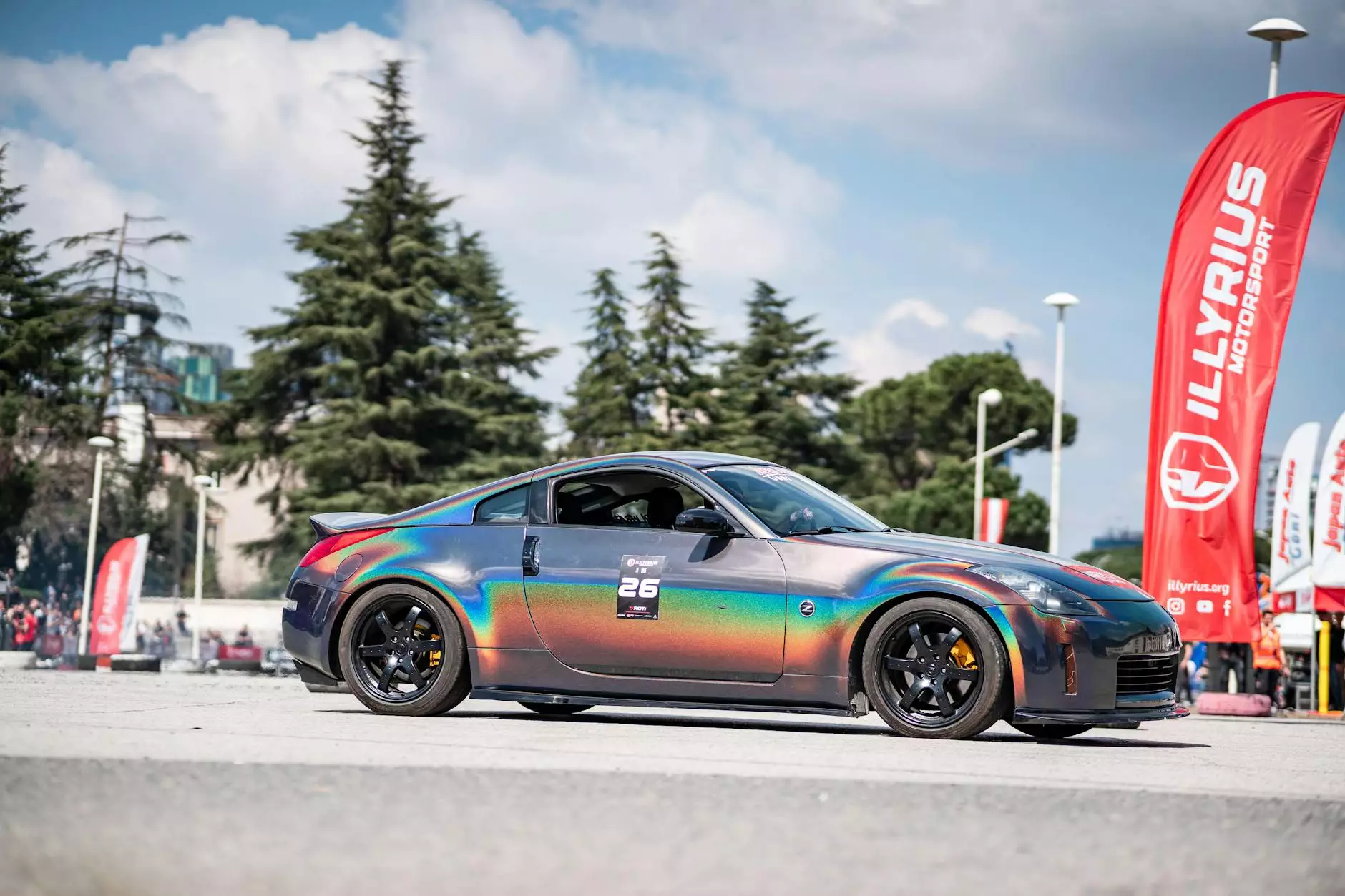 Why Choose Genevish Graphics?
When it comes to car wraps in Charlotte, Genevish Graphics is the go-to choice for individuals and businesses alike. With years of experience in the industry, we pride ourselves on providing the highest quality car wraps that not only enhance the visual appeal of your vehicle but also offer long-lasting protection.
Enhance Your Vehicle's Aesthetics
Your vehicle is an extension of your personality, and our car wraps help you make a powerful statement on the road. Whether you're looking to give your car a sleek, professional look or want a bold design that turns heads, our expert team can bring your vision to life. With a wide range of colors, finishes, and customization options, we ensure that your car wrap is as unique as you are.
Protect and Preserve Your Investment
A car wrap is not just about aesthetics; it also acts as a protective shield for your vehicle. Our high-quality materials and expert installation provide a layer of defense against scratches, rock chips, UV rays, and other environmental elements. This means that your car's original paint stays intact, preserving its value and allowing for easy removal of the wrap whenever you wish.
Unmatched Attention to Detail
At Genevish Graphics, we understand that every car is different, and we take pride in our meticulous attention to detail. Our skilled team of professionals ensures a seamless and precise installation, leaving no room for imperfections. We go above and beyond to ensure that your car wrap looks flawless, with no visible seams or bubbles, guaranteeing a finish that exceeds your expectations.
Endless Possibilities
When it comes to car wraps, the possibilities are endless, and our team is ready to bring your vision to life. Whether you're looking for a full or partial wrap, custom graphics, unique patterns, or branding elements, we have the expertise to meet your specific needs. Our cutting-edge technology and industry-leading materials allow for stunning graphics and vibrant colors that make your vehicle stand out from the crowd.
Trusted by Clients Across Charlotte
Genevish Graphics has built a strong reputation for excellence in car wraps throughout Charlotte and the surrounding areas. Our commitment to delivering superior quality and exceptional customer satisfaction has earned us the trust and loyalty of countless individuals and businesses. We take pride in our long list of satisfied customers who continue to rely on us for all their car wrapping needs.
Experience the Difference
If you're looking for the best car wraps in Charlotte, look no further than Genevish Graphics. With our expertise, attention to detail, and commitment to customer satisfaction, we can turn your vehicle into a stunning work of art. Contact us today to schedule a consultation and let our team transform your car with our top-quality car wraps!
Keywords: car wraps in Charlotte, best car wraps Charlotte, high-quality car wraps in Charlotte, car wrap installation Charlotte, top car wrapping service Charlotte