Awning Signs Ideas: How to Give Your Storefront a Classic Look
Feb 7, 2020
Sign Design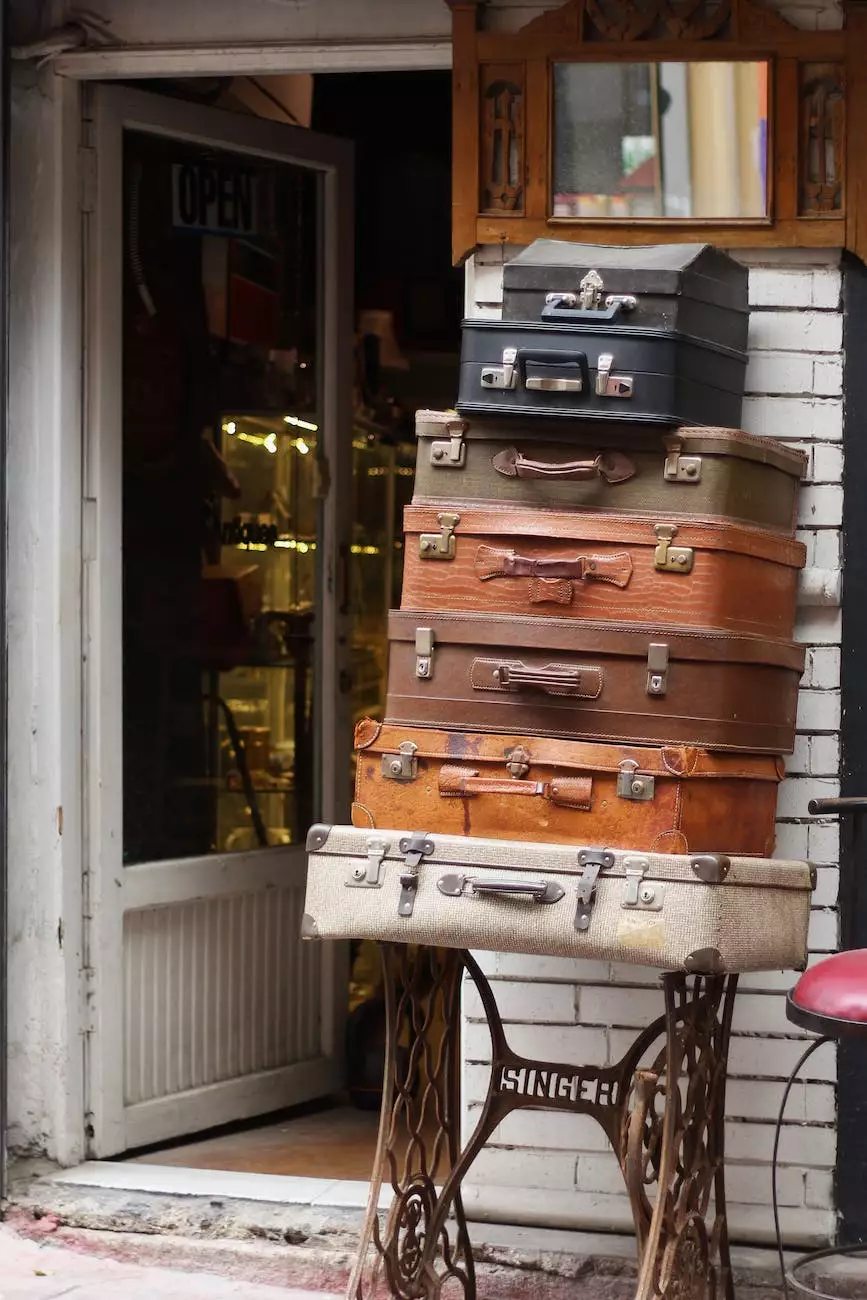 Welcome to Genevish Graphics, your premier source for stunning visual arts and design solutions in the arts and entertainment industry. In this article, we will explore the captivating world of awning signs and provide you with a comprehensive guide on how to give your storefront a classic and inviting look. With our expertise and creativity, your business entrance will become a true work of art that effortlessly draws in customers.
The Importance of Storefront Appeal
As businesses strive to make powerful first impressions, the storefront plays a crucial role in attracting potential customers. Your storefront should reflect your brand identity, convey professionalism, and create a lasting impact. Among various storefront enhancement options, awning signs offer a classic and timeless appeal that can transform your entrance into a visual masterpiece.
Choosing the Perfect Awning Style
When it comes to awning signs, the style you choose sets the tone for your business. Genevish Graphics understands the significance of selecting the right awning style that aligns with your brand and the overall appearance of your storefront. Here are a few awning style ideas:
Traditional Canopy Awnings: These awnings exude elegance and sophistication, making them perfect for high-end boutiques, art galleries, and upscale establishments. The classic canopy design adds a touch of refinement, creating an inviting atmosphere for passersby.
Retractable Awnings: Ideal for businesses looking for flexibility, retractable awnings offer adjustable coverage to adapt to changing weather conditions. This style is highly versatile and suits a wide range of storefronts, including cafes, restaurants, and retail stores.
Rustic Awning Signs: If you want to evoke a sense of nostalgia and charm, consider rustic awning signs. Designed with natural materials like wood or wrought iron, they are perfect for bakeries, antique shops, and tea rooms, enhancing the vintage appeal of your business.
Customization and Branding Opportunities
At Genevish Graphics, we understand that every business is unique and has its own branding requirements. That's why we offer custom awning sign designs tailored to your specific needs. Our team of skilled designers will collaborate with you to create a stunning awning that showcases your brand identity and captures the essence of your business.
From selecting the perfect color scheme to incorporating your logo and tagline, our customized awning signs will elevate your storefront to new heights. By blending aesthetics, functionality, and branding, we ensure your business stands out from the competition and leaves a lasting impression on anyone passing by.
Making a Statement with Awning Sign Placement
While the design and style of your awning sign are crucial, it's equally important to consider strategic placement for maximum impact. Genevish Graphics provides expert advice on how to position your awning sign effectively:
Over the Entrance: Placing your awning sign directly above the entrance ensures maximum visibility and draws attention to your storefront. This classic placement option is preferred by many businesses, especially those looking to project professionalism and elegance.
Alongside Windows: To showcase your awning sign from multiple angles, it can be strategically placed alongside windows. This allows pedestrians and drivers to catch a glimpse of your captivating awning while passing by, creating curiosity and generating foot traffic.
Across Facades: For larger storefronts or businesses occupying corner spaces, extending your awning sign across the facades offers excellent visibility from different viewpoints. This bold and eye-catching placement option ensures your brand is noticed from afar and leaves a lasting impression.
Expert Awning Installation Services
When it comes to transforming your storefront with stunning awning signs, Genevish Graphics offers more than just impeccable designs. Our team of experienced professionals provides comprehensive awning installation services, ensuring a seamless and hassle-free experience for you.
We use high-quality materials, the latest installation techniques, and pay attention to even the smallest details to deliver flawless results. With our expertise, your awning sign will be installed securely, withstanding various weather conditions and maintaining its allure for years to come.
The Power of Awning Signs for Your Business
Awning signs not only enhance the aesthetics of your storefront but also offer numerous benefits for your business:
Increased Brand Visibility: The eye-catching nature of awning signs ensures that your brand receives the attention it deserves. Passersby and potential customers are more likely to notice and remember a storefront with a striking awning sign, reinforcing your brand in their minds.
Protection from the Elements: Awning signs provide shelter from rain, sun, and snow, creating a comfortable and inviting entrance for customers. They protect your windows, doorways, and outdoor merchandise, reducing maintenance costs and prolonging the lifespan of your infrastructure.
Distinctive Appearance: By choosing an awning sign that aligns with your brand identity, you create a distinctive appearance that sets you apart from your competitors. The unique combination of colors, patterns, and materials captures attention and establishes your business as a memorable destination.
Increased Foot Traffic: The aesthetic appeal and visual impact of your storefront will attract pedestrians' curiosity and encourage them to explore what your business offers. Awning signs contribute to heightened foot traffic, potentially leading to increased sales and business growth.
Contact Genevish Graphics for Awning Sign Excellence
If you are ready to give your storefront a classic and inviting look with stunning awning signs, Genevish Graphics is here to help. Our team of professionals is passionate about transforming businesses through exceptional visual arts and design services.
Contact us today to schedule a consultation and discover how Genevish Graphics can elevate your business entrance to a whole new level. Let us create awe-inspiring awning signs that captivate your audience, leaving a lasting impression that stands the test of time.