Increasing Conversions With Multi Page Forms
Mar 19, 2022
Blog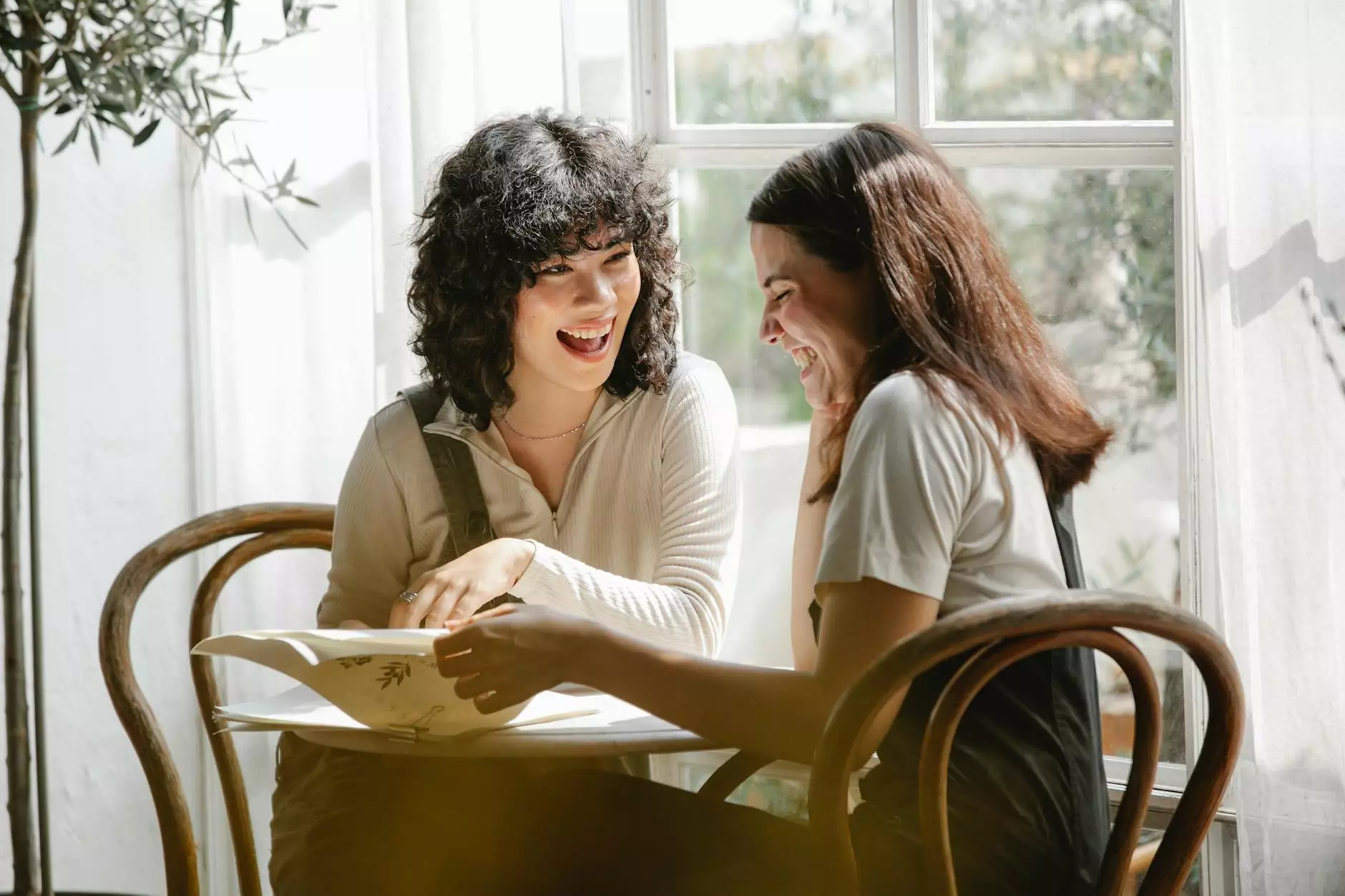 Why Multi-Page Forms Are Essential for Boosting Conversions
In today's fast-paced digital landscape, businesses, especially those in the arts and entertainment industry like Genevish Graphics, are constantly striving to improve their website's conversion rates. One of the most effective ways to achieve this is by utilizing multi-page forms.
Multi-page forms allow website visitors to navigate through a series of steps or questions, breaking down a lengthy form into smaller, more manageable sections. This approach not only reduces the perceived complexity of the form but also enhances the overall user experience.
The Benefits of Multi-Page Forms
Implementing multi-page forms on your website offers numerous benefits for both users and businesses. Let's explore some of these advantages:
1. Improved User Experience
By dividing a lengthy form into several segments, multi-page forms create a more intuitive and engaging experience for users. Each step focuses on a specific set of information, preventing overwhelming and allowing users to complete the form with greater ease. Additionally, progress indicators help users track their progress and motivates them to continue.
2. Enhanced Data Accuracy
Multi-page forms enable businesses like Genevish Graphics to collect more accurate and reliable data. By asking relevant questions in separate sections, users are less likely to make errors or overlook crucial information. This leads to cleaner data and fewer incomplete submissions.
3. Increased Conversion Rates
A well-crafted multi-page form can significantly improve conversion rates. By reducing the visual complexity and perceived length of the form, users are more likely to complete the entire process. The gradual progression of steps also keeps users engaged and minimizes chances of abandonment.
4. Tailored User Experience
With multi-page forms, businesses have the opportunity to personalize the user experience based on the information gathered. By segmenting the form and presenting tailored questions or options, businesses can provide a more relevant and customized experience to each user, increasing the chances of conversion.
5. Higher Quality Leads
Due to the increased engagement and decreased likelihood of errors, multi-page forms tend to attract more qualified leads. Users who are willing to invest time in completing a multi-step form are often more serious and committed, resulting in higher-quality leads for your business.
Implementing Multi-Page Forms with Genevish Graphics
Genevish Graphics, an industry leader in arts and entertainment - visual arts and design, has a proven track record of assisting businesses in implementing effective multi-page forms.
With our expertise in design and user experience, we will help you create visually appealing and user-friendly multi-page forms that align with your brand and website aesthetic. We understand the importance of optimizing conversion rates while maintaining a seamless user experience.
Key Features of Our Multi-Page Forms:
Customized Designs: Our team of talented designers will create unique and captivating form layouts that align with your branding.
Responsive and Mobile-Friendly: We ensure that your multi-page forms are optimized for all devices, providing a consistent experience across desktop and mobile platforms.
Seamless Integration: Our development team will integrate the multi-page forms seamlessly into your existing website, ensuring smooth functionality and ease of use.
Advanced Analytics: Gain valuable insights into user behavior and performance with our advanced analytics and tracking capabilities.
A/B Testing: We conduct rigorous A/B testing to fine-tune your multi-page forms and maximize their effectiveness.
With the help of Genevish Graphics, you can harness the power of multi-page forms to optimize your website's conversion rates and achieve tangible business growth.
Contact Genevish Graphics Today
Ready to take your website's conversions to the next level with multi-page forms? Contact Genevish Graphics today to discuss your specific needs and goals. Our team of experts is here to assist you in implementing effective multi-page forms that drive results.
Don't miss out on the opportunity to improve user experience, increase conversion rates, and attract higher-quality leads. Contact Genevish Graphics now to get started on your journey to digital success!