Building Valuable Backlinks For A Photography Portfolio - Genevish Graphics
Aug 1, 2018
Blog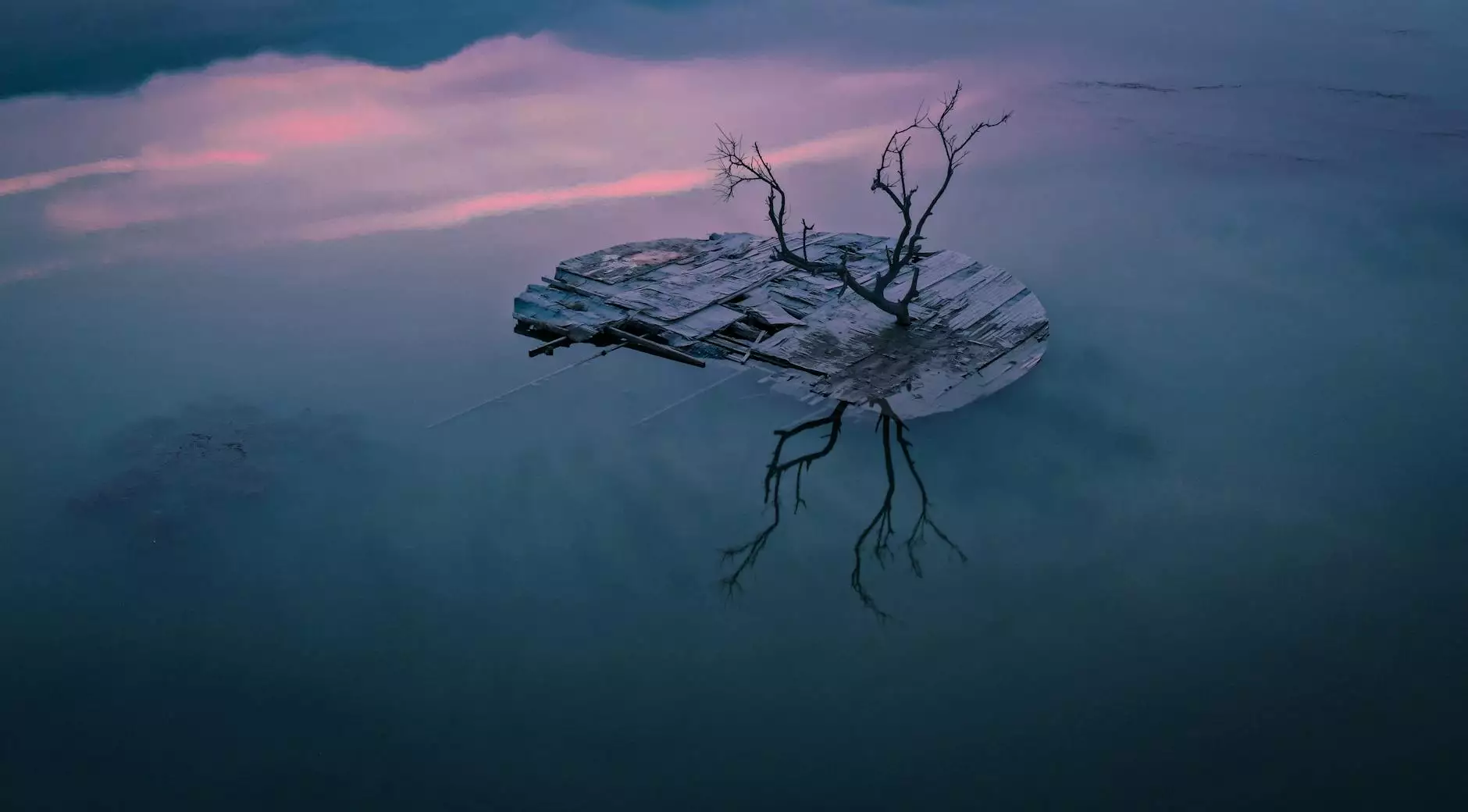 Welcome to Genevish Graphics' guide on building valuable backlinks for your photography portfolio website. In this comprehensive article, we will explore the importance of backlinks and provide you with useful strategies to boost your online visibility and improve search engine rankings. Whether you are a professional photographer or an aspiring artist, these tips will help you establish a strong online presence for your stunning visual works in the arts & entertainment industry.
Why Are Backlinks Important for Photography Portfolio Websites?
Backlinks are an essential component of search engine optimization (SEO) and play a crucial role in determining the credibility and authority of your photography portfolio website. Search engines, like Google, evaluate the number and quality of backlinks pointing to your website to determine its relevance and ranking in search results. High-quality backlinks act as "votes" from other reputable websites, indicating to search engines that your content is valuable and trustworthy.
Not only do backlinks help search engines discover and index your website, but they also drive organic traffic and increase your website's visibility to potential clients, art enthusiasts, and other industry professionals. When relevant and authoritative websites link to your photography portfolio, it establishes your website's credibility, boosts your online reputation, and can even result in potential collaborations, partnerships, or client inquiries.
Types of Valuable Backlinks for Photography Portfolios
When it comes to building backlinks for your photography portfolio website, it's crucial to focus on quality rather than quantity. While the number of backlinks matters, the quality and relevance of those links have a more significant impact on your search engine rankings. Let's explore some types of valuable backlinks you should aim to acquire:
1. Editorial Backlinks from Photography Blogs and Magazines
Editorial backlinks from reputable photography blogs and magazines are highly valuable and can significantly boost your website's authority. Seek out well-known blogs or online publications that cover topics related to photography, visual arts, or design. Reach out to their editors or content managers with compelling pitches or captivating examples of your work to secure editorial mentions or features.
2. Guest Blogging and Authoritative Contributions
Guest blogging on industry-leading websites is an excellent way to showcase your expertise, gain exposure, and earn backlinks to your photography portfolio. Look for popular blogs or websites in the visual arts and design niche that accept guest contributions. Craft high-quality, informative articles or tutorials that align with their audience's interests and provide value. Include relevant links to your portfolio within the content, ensuring they blend naturally and enhance the reader's experience.
3. Collaborations with Fellow Artists and Photographers
Collaborating with fellow artists and photographers not only fosters creativity but also opens doors to building valuable backlinks. Seek out opportunities to collaborate on projects or conduct interviews with prominent individuals in the arts and entertainment industry. When featuring the collaborative work or interviews on your website, make sure to include links back to your portfolios and those of your collaborators.
4. Social Media Mentions and Shares
Social media platforms offer valuable opportunities to build backlinks and increase your photography portfolio's visibility. Engage with your target audience and other professionals in the industry on platforms like Facebook, Instagram, Twitter, and LinkedIn. Participate in relevant discussions, share valuable insights, and promote your visual works. When influencers or industry leaders share your content, it generates social signals and often leads to backlinks from their followers or supporters.
5. Local Business Directories and Artistic Communities
Listing your photography portfolio website in local business directories and artistic communities not only improves your online visibility but also helps in link building. Look for directories and platforms that focus on arts & entertainment, visual arts, or design. Ensure your portfolio details, contact information, and a backlink to your website are included in the listings. This way, you can attract local clients and enthusiasts while building high-quality backlinks from authoritative directories or communities.
Best Practices for Building Valuable Backlinks
Now that you understand the importance of backlinks and the types of valuable backlinks to target for your photography portfolio website, let's explore some best practices to maximize your link-building efforts:
1. Create Engaging and Shareable Visual Content
The heart of any successful photography portfolio is captivating visual content. Investing time and effort in developing high-quality images or videos that resonate with your target audience is crucial. The more engaging and shareable your content, the higher the chances of it being featured or linked to by other websites, blogs, or social media users. Remember, the value and relevance of your content are essential in attracting natural backlinks from others in the industry.
2. Outreach to Relevant Websites and Influencers
Proactively reach out to relevant websites, photography blogs, influencers, or industry professionals to establish meaningful connections. Offer to contribute guest articles, share insights, or collaborate on projects that align with your area of expertise. Building relationships and networking with others in the industry can lead to valuable backlinks as well as future opportunities for exposure and growth.
3. Optimize Your Website's On-Page SEO
Ensure your photography portfolio website is optimized for search engines by implementing on-page SEO techniques. Conduct thorough keyword research to understand which keywords and phrases your target audience is using to find photography services or visual arts inspiration. Incorporate these keywords naturally throughout your website's content, meta tags, image alt texts, and URLs. A well-optimized website is more likely to rank higher in search results and attract organic backlinks.
4. Regularly Monitor and Audit Your Backlinks
Monitor your backlink profile regularly to identify any low-quality or toxic backlinks that may harm your website's reputation. Use reputable SEO tools or services to conduct backlink audits and disavow any unwanted or spammy links. Focus on acquiring high-quality backlinks from authoritative sources, ensuring the websites linking to you are reputable and relevant to your photography niche.
5. Stay Active on Social Media and Online Communities
Consistently engage with your target audience and industry communities on various social media platforms and online forums. Share your photography work, participate in discussions, and provide helpful insights or tips. Actively promoting your portfolio and interacting with others increases the likelihood of attracting backlinks and establishing your online presence as a respected and influential photographer.
Conclusion
Building valuable backlinks for your photography portfolio website is a strategic and ongoing process that requires effort, creativity, and persistence. By incorporating the strategies mentioned in this guide, you can improve your online visibility, enhance your search engine rankings, and establish your photography portfolio as a trusted and authoritative source in the arts & entertainment industry.
Remember, generating backlinks is not just about quantity, but quality and relevance. Focus on creating exceptional visual content, networking with influential individuals, and implementing sound SEO practices to get noticed by search engines and to inspire others to link to your outstanding photography portfolio.
Start implementing these strategies today and witness the growth and recognition your photography portfolio deserves.