Accessibe vs Userway - Which Is The Best Accessibility Tool?
Jun 25, 2023
Blog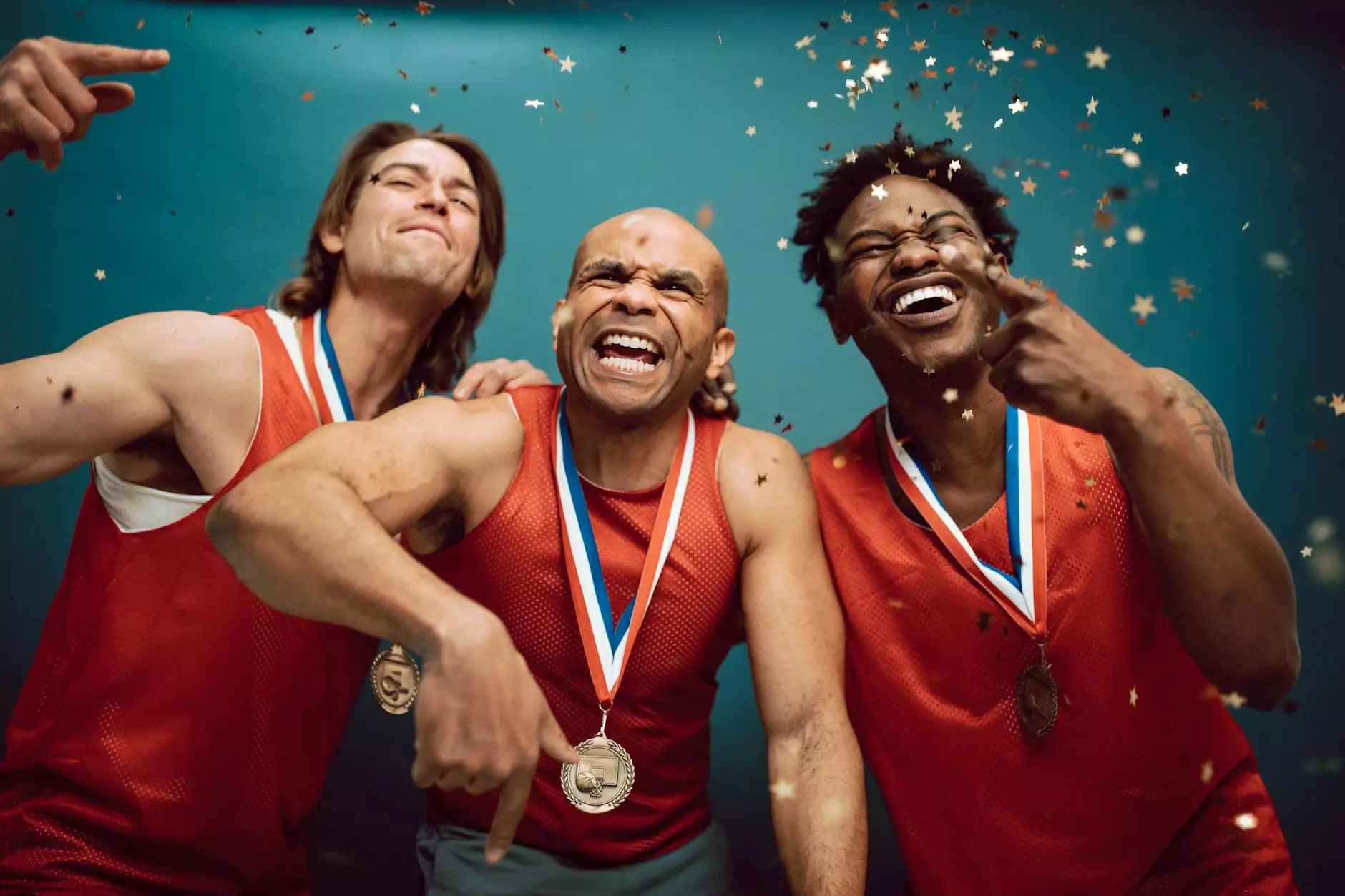 Welcome to Genevish Graphics, your go-to resource for comprehensive information and comparison of accessibility tools. In the world of web design and development, ensuring a website is accessible to all users, regardless of their abilities, is not just crucial for inclusivity but also for legal compliance. In this article, we will dive into the key differences and benefits of two leading accessibility tools: Accessibe and Userway.
What is Accessibe?
Accessibe is a powerful automated web accessibility solution designed to make websites compliant with accessibility guidelines, such as the Web Content Accessibility Guidelines (WCAG) 2.1. It utilizes artificial intelligence (AI) and machine learning (ML) algorithms to dynamically optimize a website's elements for users with disabilities. Accessibe offers a range of features, including:
Automated background adjustments for color contrast
Screen reader compatibility and audio descriptions
Keyboard navigation enhancements
Text magnifier and font resizing options
Clickable elements enlargement
Thorough reports and compliance documentation
What is Userway?
Userway is another top accessibility tool that focuses on empowering websites with advanced accessibility features. It offers a range of customizable widgets that can be easily integrated into any website. Userway's key features include:
Screen reader compatibility with multiple language support
Keyboard navigation improvements
Color contrast adjustment capabilities
Text-to-speech functionality
Content resizing and zoom options
Multiple widget customization options
Key Differences
1. Implementation
Accessibe offers a fully automated solution that can be easily implemented by adding a single line of code to your website. It seamlessly integrates with various content management systems (CMS) and requires no manual intervention once installed. On the other hand, Userway utilizes customizable widgets that can be added to specific sections of a website through code integration.
2. Accessibility Features
Both Accessibe and Userway offer a comprehensive set of accessibility features. However, Accessibe's use of AI technology allows for more dynamic adjustments, while Userway provides highly customizable widgets, giving you greater control over the accessibility options displayed on your website.
3. Pricing
When it comes to pricing, Accessibe follows a subscription-based model, offering different plans based on the website's size and needs. Userway, on the other hand, provides a freemium model, with the option to upgrade to a premium plan for additional features and support.
Which Tool Should You Choose?
Choosing the best accessibility tool for your website depends on various factors, including your specific requirements, budget, and integration preferences. Consider the following points when making your decision:
Website Requirements: Assess your website's accessibility needs and choose a tool that offers the most relevant features.
Budget: Determine the budget you have allocated for accessibility improvements and compare the pricing plans of both tools.
Integration Compatibility: Check if the tool seamlessly integrates with your website's CMS or coding structure.
User Interface: Evaluate the user interface and customization options offered by each tool to ensure it aligns with your branding.
Remember, choosing an accessibility tool is an important decision that can impact your website's compliance and user experience. It is advisable to thoroughly research and test each tool before making a final decision.
Conclusion
In summary, Accessibe and Userway are both powerful accessibility tools that can greatly enhance the web accessibility of your Arts & Entertainment - Visual Arts and Design website. The best tool for you depends on your specific needs and preferences. Accessibe's AI-driven automation and Userway's customizable widgets provide unique advantages. We recommend considering the key differences and assessing your website's requirements to make an informed decision.
At Genevish Graphics, we understand the importance of inclusivity and accessibility in the digital space. We continuously strive to provide comprehensive insights and recommendations to help you create a more accessible online presence. Feel free to explore more of our resources and articles to gain further guidance in the field of visual arts and design.