Best Vehicle Wrapping Shop in Kings Mountain, NC
Nov 15, 2022
Sign Design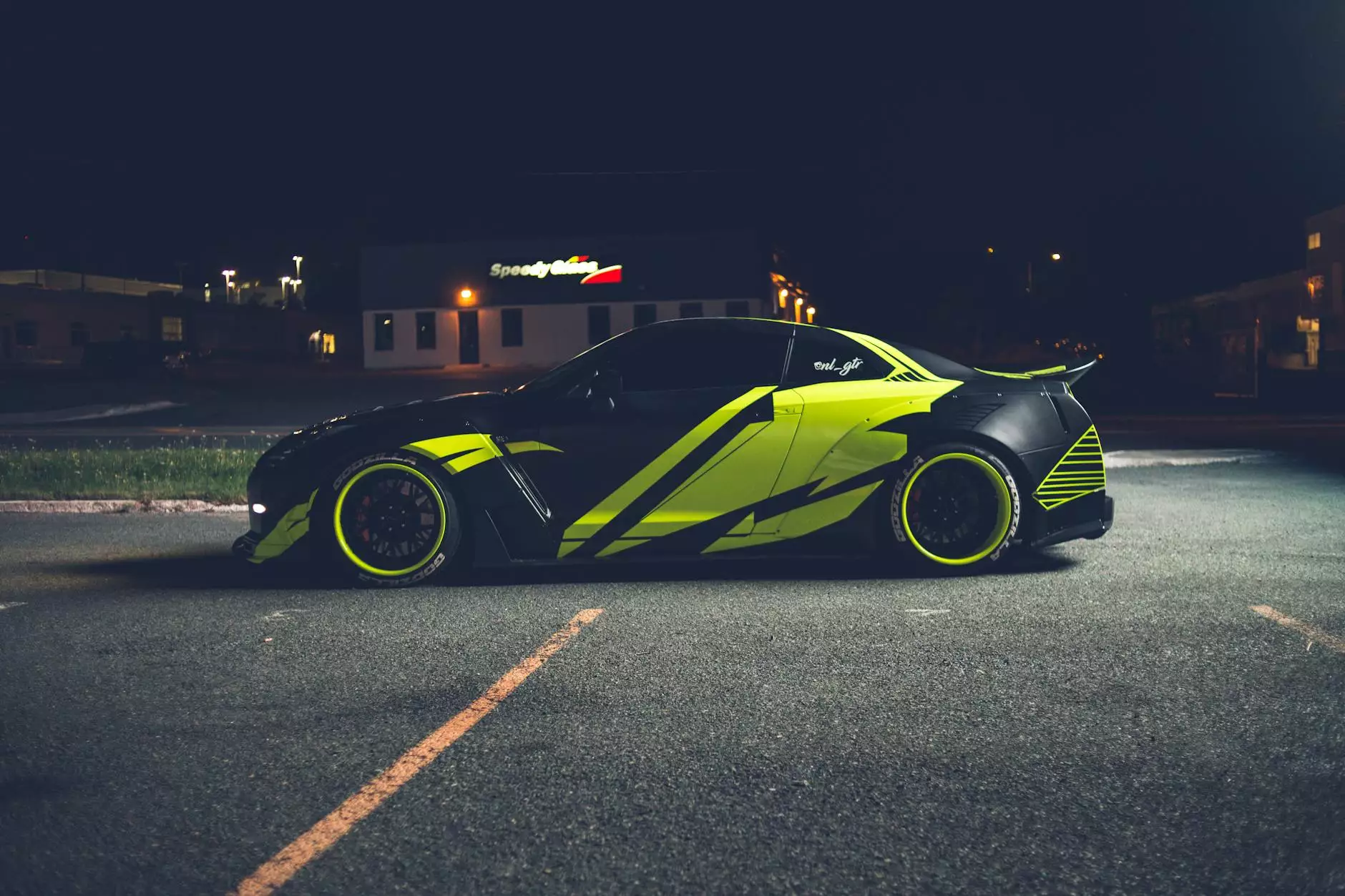 Introduction
Welcome to Genevish Graphics, the leading vehicle wrapping shop in Kings Mountain, NC. We pride ourselves on delivering top-notch vehicle wraps that combine creative design, high-quality materials, and expert installation. As a trusted name in the arts & entertainment - visual arts and design category, we strive to exceed the expectations of our clients by providing exceptional wrapping services for a wide range of vehicles.
Why Choose Genevish Graphics for Your Vehicle Wrapping Needs?
At Genevish Graphics, we understand that your vehicle is an important investment, and we are committed to transforming it into a remarkable work of art. Here's why we stand out from the competition:
1. Unmatched Expertise
Our team comprises highly skilled professionals with years of experience in the vehicle wrapping industry. We have an in-depth understanding of the latest trends, techniques, and materials, allowing us to deliver outstanding results for any vehicle type, from cars and trucks to boats and motorcycles.
2. Exceptional Design Services
We believe that a successful vehicle wrap is one that effectively communicates your brand's identity and unique message. With our innovative design services, we work closely with our clients to create captivating graphics, attention-grabbing color schemes, and impactful branding elements. Our designs not only enhance the aesthetics of your vehicle but also make it a powerful advertising medium.
3. Premium-Quality Materials
As the best vehicle wrapping shop in Kings Mountain, NC, we only work with the highest quality materials and industry-leading suppliers. From vinyl wraps to protective coatings, we ensure that all our materials are durable, weather-resistant, and UV stable. This way, your vehicle wrap will remain vibrant and attractive for years to come.
4. Advanced Installation Techniques
Our installation technicians are equipped with state-of-the-art tools and follow industry best practices to ensure precise and flawless installations. With meticulous attention to detail, we ensure that your vehicle wrap is seamlessly applied, without any bubbles, wrinkles, or blemishes. You can trust us to deliver professional results that exceed your expectations.
5. Unbeatable Customer Service
Genevish Graphics is committed to providing a seamless and enjoyable customer experience. We listen to your specific requirements, address any concerns or queries, and guide you through every step of the vehicle wrapping process. Our friendly and knowledgeable team is always ready to assist you in achieving your vision for your vehicle.
Our Vehicle Wrapping Services
Genevish Graphics offers a wide range of vehicle wrapping services tailored to meet your individual needs. Whether you are looking for a full vehicle wrap, partial wrap, color change wrap, or custom design, we have you covered. Our services include:
Full Vehicle Wraps
Partial Vehicle Wraps
Color Change Wraps
Commercial Vehicle Wraps
Fleet Wraps
Carbon Fiber Wraps
Boat Wraps
Motorcycle Wraps
Design Customization
The Benefits of Vehicle Wrapping
Vehicle wrapping offers numerous advantages for businesses and individuals alike. Here are some key benefits:
1. Enhanced Branding and Advertising
A well-designed vehicle wrap turns your vehicle into a mobile billboard, effortlessly promoting your brand and message wherever you go. It helps create brand recognition, increases visibility, and attracts attention from a broader audience.
2. Protection and Preservation
A high-quality vehicle wrap acts as a protective layer, safeguarding your vehicle's original paint from scratches, UV rays, and other potential damages. It preserves the resale value of your vehicle by maintaining its attractive appearance.
3. Cost-Effective Marketing Solution
Compared to other traditional advertising methods, vehicle wrapping is a cost-effective marketing solution that offers a long-term return on investment. It provides continuous exposure without the recurring costs of billboards or print advertisements.
4. Versatile and Temporary
One of the greatest advantages of vehicle wraps is their versatility and temporary nature. If you wish to change your branding or advertising message, a vehicle wrap can be easily removed without any damage to your vehicle's paintwork.
Contact Us Today for Outstanding Vehicle Wrapping Services
When it comes to vehicle wraps in Kings Mountain, NC, Genevish Graphics is the go-to choice. Let our expertise, exceptional design services, premium-quality materials, and advanced installation techniques transform your vehicle into a stunning and effective marketing tool. Contact us today at [INSERT PHONE NUMBER] or [INSERT EMAIL ADDRESS] to learn more about our services or to schedule a consultation. Drive your business forward with an eye-catching vehicle wrap from Genevish Graphics!