Best Vehicle Wrapping Shop in Concord, NC - Genevish Graphics
Feb 22, 2023
Sign Design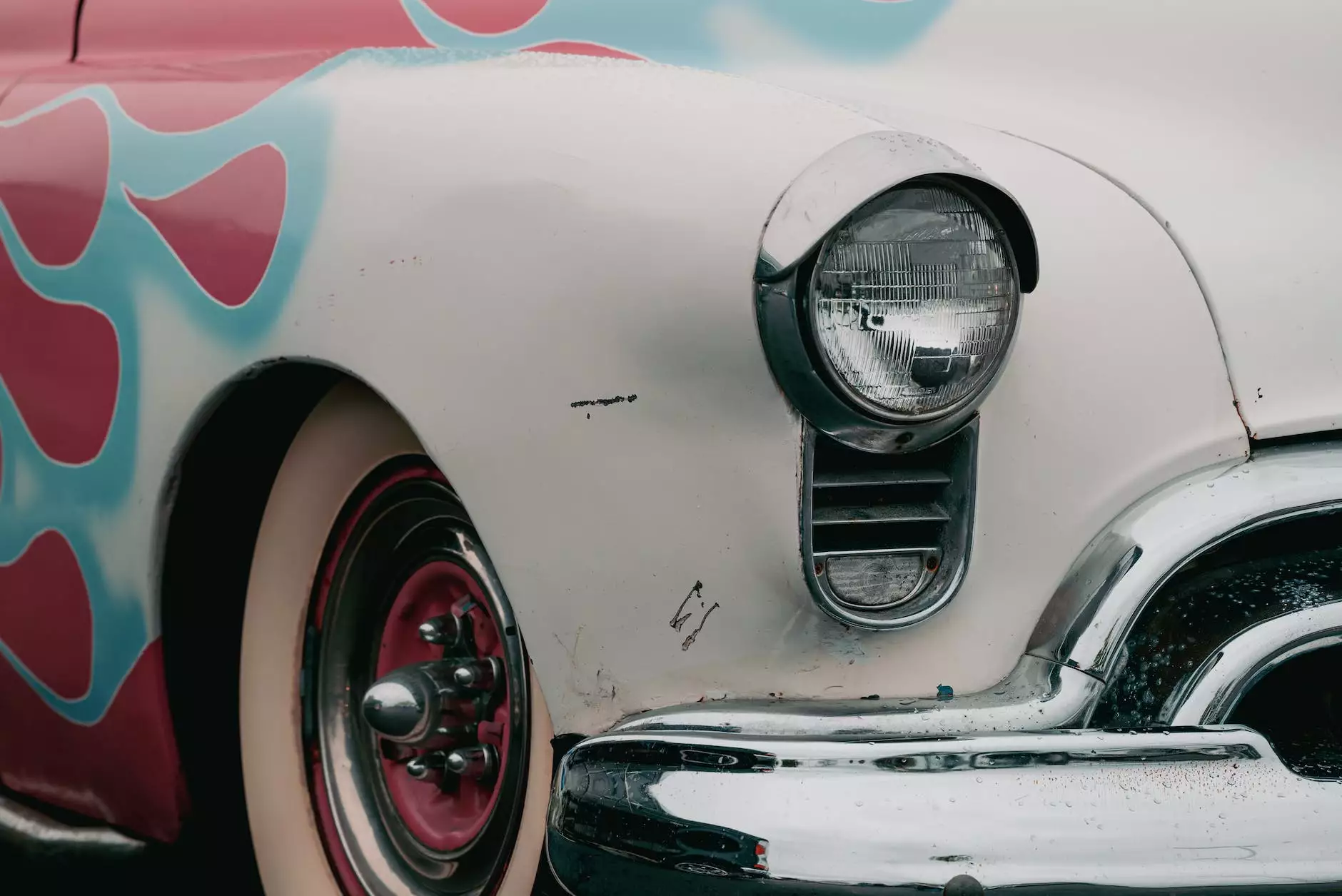 Transform Your Vehicle with Stunning Wraps
When it comes to turning heads and getting your brand noticed in Concord, NC, look no further than Genevish Graphics, the best vehicle wrapping shop in town. With our expertise in visual arts and design, we offer high-end vehicle wraps that are unparalleled in quality and craftsmanship.
Elevate Your Brand's Presence on the Road
Your vehicle is more than just a means of transportation; it's a mobile billboard that can grab attention wherever it goes. At Genevish Graphics, we specialize in creating eye-catching wraps that beautifully display your brand, making you stand out from the competition.
Why Choose Genevish Graphics?
1. Unrivaled Expertise: With years of experience in the industry, our skilled team of designers knows how to bring your vision to life. We understand the importance of brand consistency and will ensure your vehicle wrap aligns seamlessly with your overall marketing strategy.
2. Premium Materials: We believe in using only the highest quality materials for our vehicle wraps. Our premium vinyl wraps are durable, weather-resistant, and capable of withstanding the elements, ensuring your brand looks its best for years to come.
3. Customization Options: We understand that every business is unique, which is why we offer a wide range of customization options for your vehicle wrap. From colors and fonts to graphics and logos, we'll work closely with you to create a design that perfectly reflects your brand identity.
Our Vehicle Wrapping Process
At Genevish Graphics, we follow a meticulous process to ensure your vehicle wrap is executed flawlessly.
1. Consultation and Design
Our team will start by sitting down with you to understand your goals, target audience, and brand image. Armed with this information, we'll create a custom design that captures the essence of your brand and demands attention.
2. Material Selection
Once the design is finalized, we'll guide you in choosing the perfect material for your vehicle wrap. We'll consider factors such as visibility, durability, and budget to recommend the best option for your specific needs.
3. Professional Installation
Our highly skilled installation team will ensure your vehicle wrap is flawlessly applied, without any bubbling, wrinkling, or misalignment. We take pride in our attention to detail, as we know that the finished result is a reflection of our commitment to excellence.
Benefits of Vehicle Wraps
Increased Brand Visibility: Wrapping your vehicle turns it into a moving billboard, exposing your brand to a wide audience wherever you go.
Cost-Effective Advertising: Compared to other traditional advertising methods, vehicle wraps offer a long-lasting and cost-effective solution that continuously promotes your brand.
Protection for Your Vehicle: Vehicle wraps not only enhance your brand's visibility but also act as a protective layer against scratches and fading caused by sun exposure.
Non-Intrusive Advertising: Unlike radio or TV ads that can interrupt or irritate your target audience, vehicle wraps provide a non-intrusive way to capture attention and generate interest.
Flexibility: With vehicle wraps, you have the flexibility to change your design whenever needed, allowing you to adapt to new marketing campaigns or rebranding efforts.
Trust Genevish Graphics for Unbeatable Vehicle Wraps
When it comes to vehicle wraps in Concord, NC, Genevish Graphics is the leading choice. Our dedication to quality, attention to detail, and commitment to delivering exceptional results set us apart from the competition.
Contact us today to discuss your vehicle wrap needs and let our team of experts bring your brand to life on the road!