Vehicle Graphics, Charlotte Car Wraps
Jun 4, 2023
Sign Design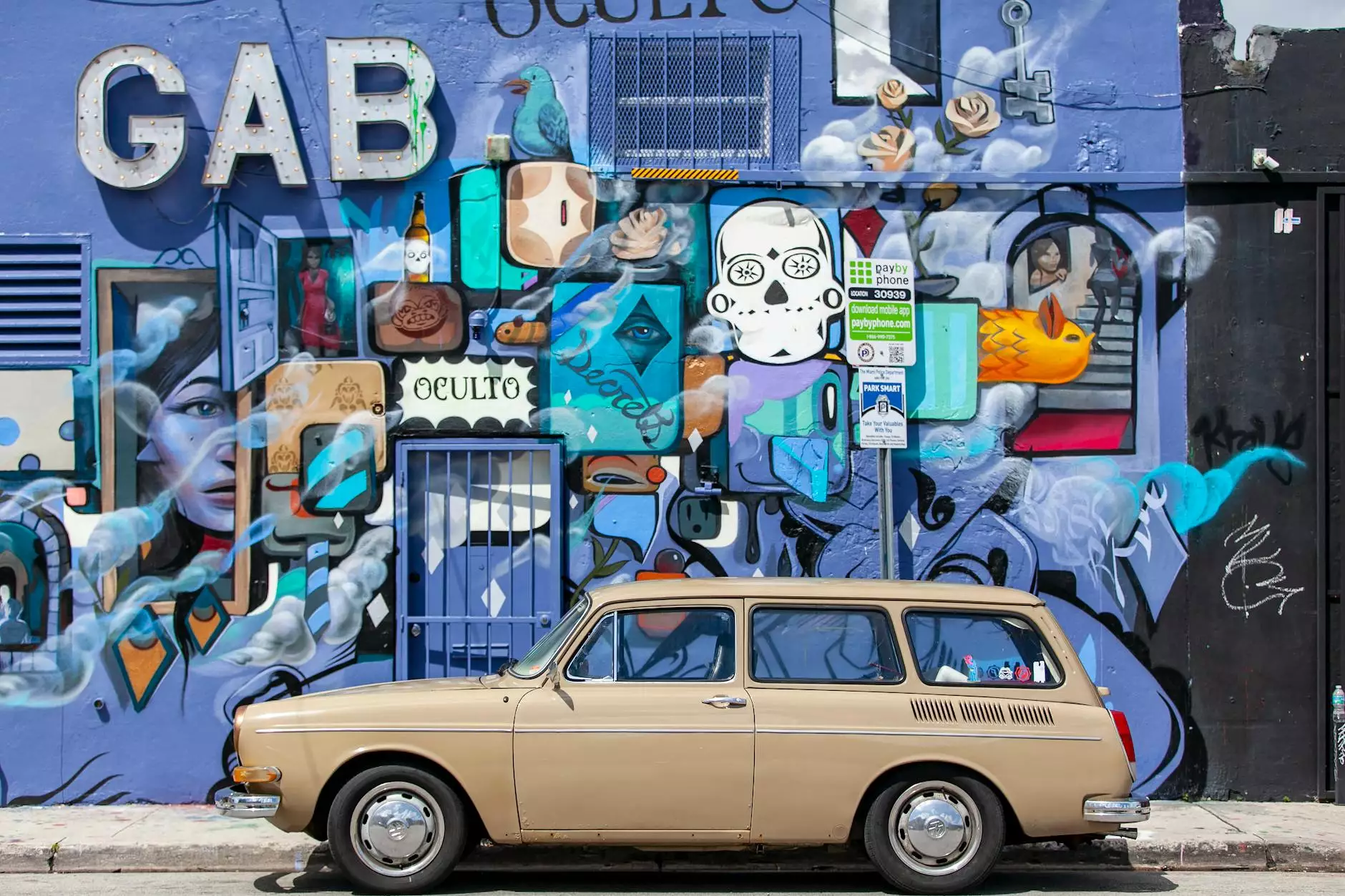 Transform Your Vehicle with Eye-Catching Graphics
Looking to make a bold statement with your vehicle? Genevish Graphics is your premier destination for top-notch vehicle wraps and graphics in Charlotte. Our team of experienced designers and installers specialize in creating visually stunning graphics that turn any car, truck, van, or bus into a powerful marketing tool.
Why Choose Genevish Graphics?
As a leading name in the arts and entertainment industry, Genevish Graphics is dedicated to delivering nothing but excellence. With our extensive knowledge in visual arts and design, we bring creativity, precision, and innovation to every project we undertake.
Here's what sets us apart:
1. Customized Designs
We understand that each client's needs are unique, which is why we offer fully customized designs tailored to your brand identity and target audience. Our talented designers work closely with you to create graphics that align with your vision and represent your business in the best possible way.
2. High-Quality Materials
At Genevish Graphics, we believe in using only the finest materials to ensure exceptional durability and longevity. Our vehicle wraps are made from top-grade vinyl that withstands the elements and maintains its vibrant colors even under harsh conditions.
3. Expert Installation
The installation process is just as important as the design itself. Our certified installers possess the necessary skills and expertise to handle any vehicle with precision and care. We utilize advanced techniques to ensure a seamless application, leaving no room for wrinkles, bubbles, or peeling.
Benefits of Vehicle Wraps
Investing in vehicle graphics can bring numerous advantages to your business. Here are some key benefits:
1. Effective Brand Exposure
Your vehicle becomes a moving billboard, capturing attention wherever it goes. With a well-designed car wrap, you have a powerful tool to promote your brand, products, and services to a wide audience. It's like having your own mobile advertising campaign 24/7.
2. Increased Local Visibility
As you drive around Charlotte, your vehicle will catch the eyes of potential customers in different neighborhoods and communities. By reaching a local audience, you can generate more leads and increase brand awareness within your target market.
3. Protection and Resale Value
Aside from advertising benefits, car wraps also act as a protective layer for your vehicle, shielding it from scratches, UV rays, and small chips. When the time comes to resell or trade-in your vehicle, the original paint will be preserved and in pristine condition.
Our Process
At Genevish Graphics, we follow a streamlined process to deliver exceptional results:
Consultation: We begin by understanding your goals, branding guidelines, and vehicle specifications. This initial consultation helps us create a tailored plan for your project.
Design: Our talented designers bring your vision to life using the latest design software and industry best practices. We provide mock-ups and seek your feedback to ensure we capture your desired look and feel.
Production: Once the design is approved, we move to the production phase. Our cutting-edge printing technology ensures precise color reproduction and high-resolution graphics.
Installation: Our team of experts meticulously prepares the vehicle surface before applying the wrap. With precision and attention to detail, we ensure a flawless installation that exceeds your expectations.
Inspection: We conduct a thorough inspection to ensure the wrap is properly applied and meets our quality standards. You'll be amazed by the transformation.
Contact Us Today
Ready to enhance your brand's visibility and make an impact in Charlotte? Contact Genevish Graphics today for a free consultation and let our talented team of designers and installers turn your vehicle into a captivating mobile advertising platform.