Charlotte Floor Graphics: Custom Floor Decals & Stickers
Aug 31, 2021
Sign Design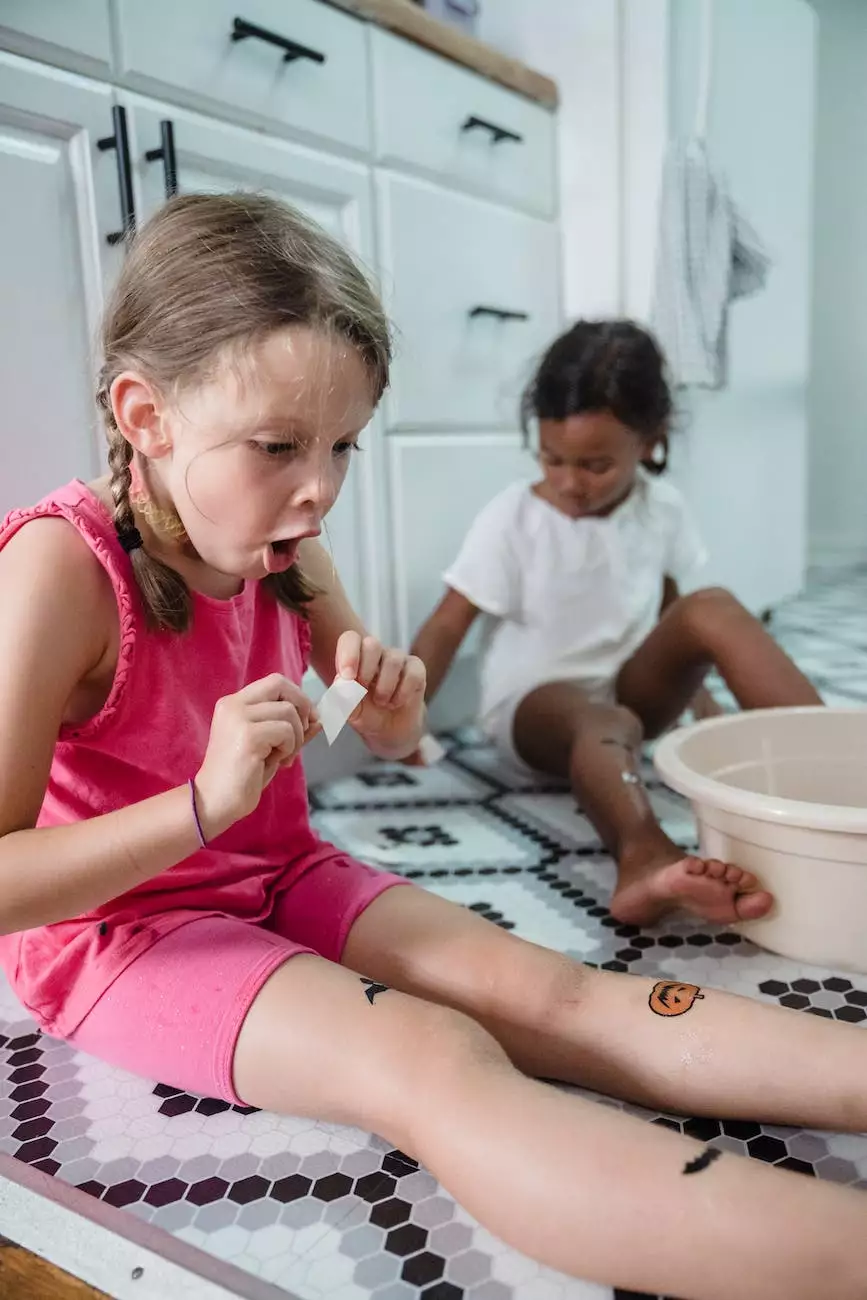 Enhance Your Space with Custom Floor Decals
Are you looking for innovative ways to make a lasting impression on your guests or customers? Genevish Graphics is your go-to provider for custom floor decals and stickers in Charlotte. With our high-quality graphics, you can transform ordinary floors into visually stunning works of art. Whether you're hosting a corporate event, trade show, or simply want to enhance your store's ambiance, our custom floor decals are the perfect solution.
Unleash Your Creativity with Versatile Designs
At Genevish Graphics, we understand that every space is unique, and our design team is here to help bring your creative vision to life. We offer a wide range of floor graphic designs that cater to various styles and themes. From intricate patterns to bold and vibrant graphics, our collection is sure to suit your aesthetic preferences.
Our experienced graphic designers are committed to delivering exceptional results that exceed your expectations. With their expertise in visual arts and design, they can craft a custom floor decal that perfectly complements the atmosphere you want to create. Enhance the ambiance of your event or business with our visually stunning floor graphics.
Unmatched Quality for Long-Lasting Impressions
When it comes to floor graphics, durability is crucial. Genevish Graphics utilizes state-of-the-art printing technology and top-of-the-line materials to ensure the longevity of our decals. We understand that floors endure heavy foot traffic, which is why our graphics are designed to withstand constant use without compromising their vibrant colors or sharpness.
With our high-quality materials and meticulous craftsmanship, your custom floor decals will maintain their visual appeal even in high-traffic areas. Whether you need decals for a short-term event or a long-term marketing campaign, our graphics will ensure your message stands out and makes a lasting impression on your audience.
The Perfect Solution for Various Events and Promotions
Genevish Graphics offers a diverse range of floor graphics to cater to your specific needs. Our custom floor decals are ideal for:
Trade shows and expos: Make your booth stand out from the crowd with eye-catching floor decals that attract attention.
Corporate events: Create a professional and engaging environment by incorporating custom floor graphics with your company's branding.
Retail spaces: Enhance the shopping experience for your customers by guiding them through the store with visually appealing floor decals.
Weddings and special occasions: Add a personal touch to your event by decorating the venue with elegant and customized floor graphics.
Promotional campaigns: Use floor decals to showcase promotional offers or direct customers to specific areas within your business.
Why Choose Genevish Graphics for Your Floor Graphics Needs?
Genevish Graphics is an industry leader in providing top-quality floor decals and stickers. Here are some reasons why we stand out from the competition:
Expertise in visual arts and design: Our skilled graphic designers have years of experience in creating captivating visuals that leave a lasting impression.
Customization options: We believe in offering personalized solutions, ensuring that your floor decals perfectly reflect your brand image and desired aesthetic.
Superior materials: Our commitment to quality means that we only use the best materials to ensure the longevity and durability of our floor graphics.
Quick turnaround time: We understand the importance of deadlines and strive to deliver your custom floor decals within a reasonable timeframe.
Exceptional customer service: Our friendly team is always ready to assist you throughout the design and ordering process, ensuring a seamless experience from start to finish.
Contact Genevish Graphics for Custom Floor Graphics Today!
Elevate your space with custom floor decals and stickers from Genevish Graphics. Our wide range of designs, superior quality, and exceptional customer service set us apart as the premier provider of floor graphics in Charlotte. Contact us now to discuss your project or request a quote. Transform your floors into captivating works of art with Genevish Graphics!