Environmental Signage: Environmental Graphic Design
Apr 27, 2023
Sign Design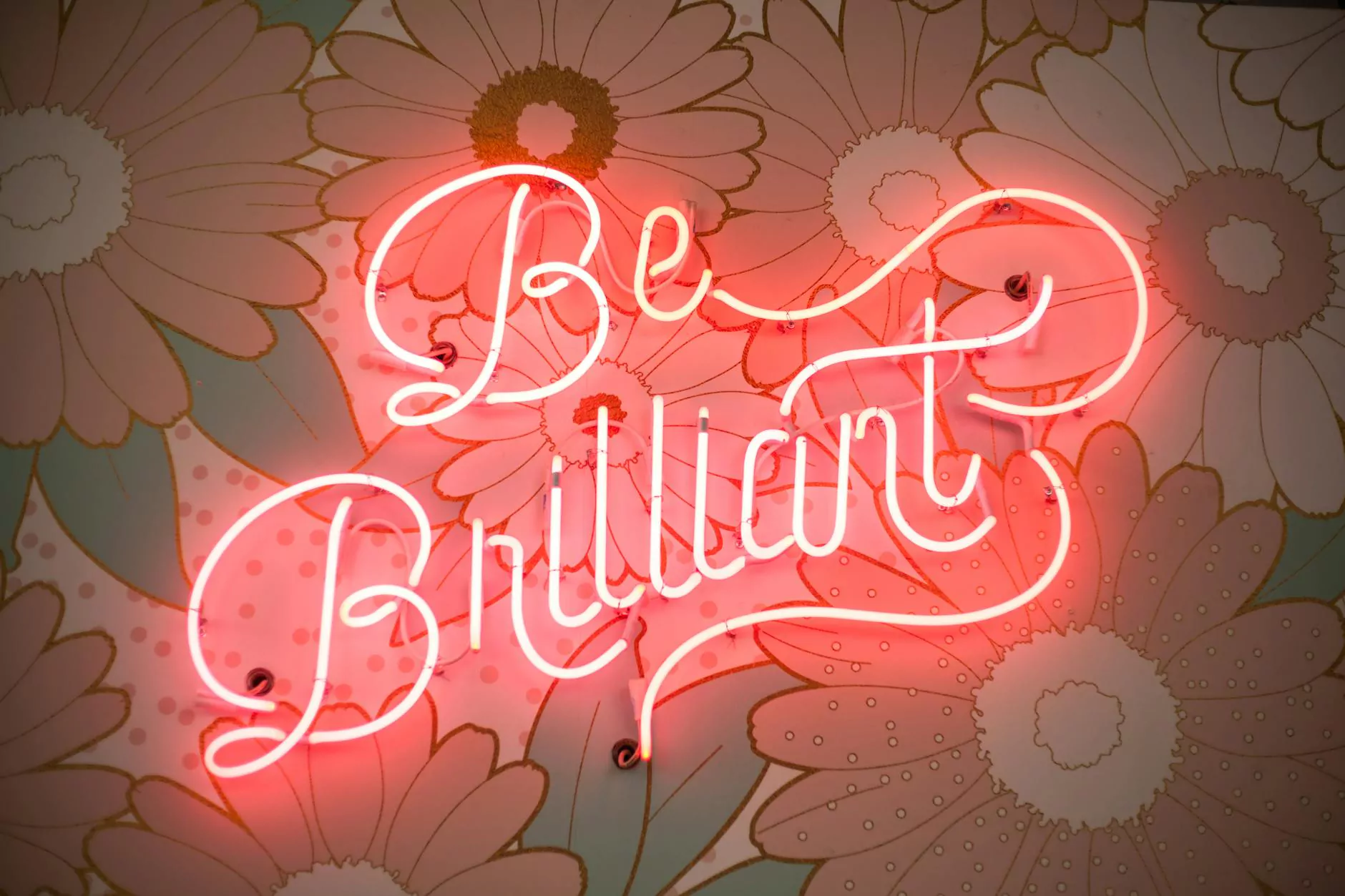 Introduction
Welcome to Genevish Graphics, a leading provider of high-quality environmental signage and environmental graphic design solutions.
About Genevish Graphics
Genevish Graphics is an innovative design studio specializing in visual arts and design. With a keen focus on environmental signage and graphic design, we offer creative and effective solutions for businesses in the arts & entertainment industry.
Why Choose Genevish Graphics?
At Genevish Graphics, we understand the importance of impactful and engaging visual communication. Our team of highly skilled designers combines creativity, technical expertise, and a deep understanding of your brand to create stunning environmental signage that captivates your target audience.
Our Services
Environmental Signage Solutions
Our environmental signage solutions are tailored to suit the specific needs and vision of your business. Using a combination of digital technology, high-quality materials, and expert craftsmanship, we create signage that seamlessly integrates into any environment while delivering a powerful message.
Environmental Graphic Design
Our environmental graphic design services go beyond traditional graphic design. We incorporate architectural elements, typography, colors, and materials to transform spaces into immersive experiences. With meticulous attention to detail, we create visually stunning displays that enhance the overall aesthetics and functionality of your environment.
Customization and Collaboration
At Genevish Graphics, we pride ourselves on our ability to collaborate closely with our clients. We understand that every business has unique needs and brand identity. Our team works closely with you to develop a customized solution that aligns with your goals, vision, and budget.
End-to-End Project Management
From concept to installation, we handle all aspects of your environmental signage project. Our team ensures seamless coordination and efficient execution, delivering exceptional results within the agreed-upon timeline and budget.
Industries We Serve
Our expertise in environmental signage and graphic design extends to various industries within the arts & entertainment sector, including:
Theater and Performing Arts
Museums and Galleries
Music Festivals and Events
Art Exhibitions and Installations
Film and Television Productions
Theme Parks and Attractions
Interior Design and Architecture Firms
Contact Us
Ready to elevate your visual presence with stunning environmental signage and graphic design solutions? Contact Genevish Graphics today to discuss your project and receive a personalized consultation.
Genevish Graphics Arts & Entertainment - Visual Arts and Design Address: 123 Main Street, City, State ZIP Phone: 123-456-7890