Storefront Signs in Charlotte: Boost Your Business's Appeal with Genevish Graphics
Jan 11, 2019
Sign Design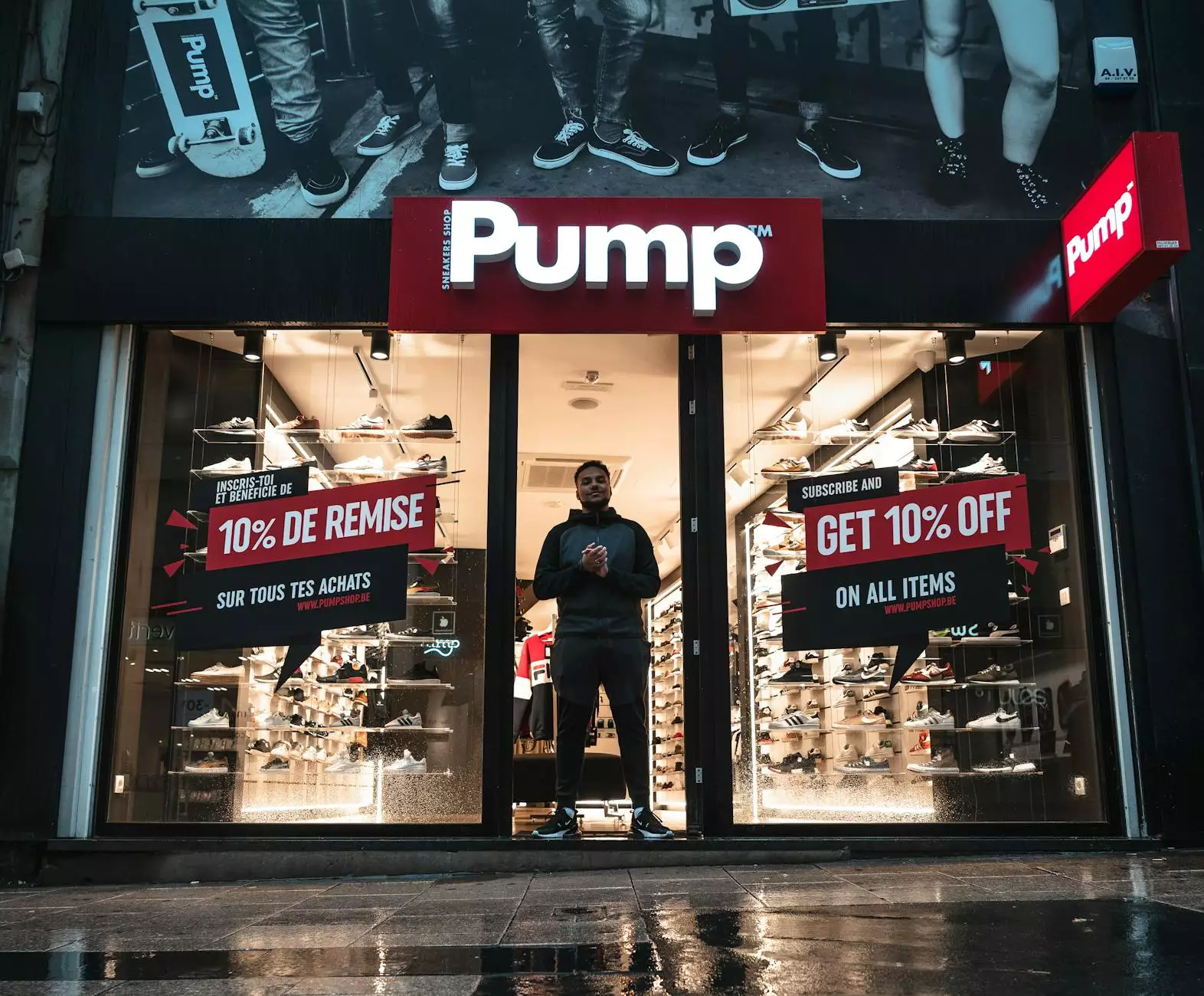 Express Your Brand's Unique Identity with Creative Storefront Signs
Genevish Graphics, an esteemed name in the arts and entertainment industry, brings you a diverse range of visually captivating storefront signs in Charlotte. Crafting an attractive and engaging storefront is key to make a lasting impression on potential customers. Our lighted signs and retail signs are tailored to meet the specific requirements of your business.
Elevate Your Business's Visibility with Eye-catching Lighted Signs
With our exceptional collection of lighted signs, Genevish Graphics offers an innovative way to grab attention, day and night. Our expert team understands the importance of effective signage that truly stands out amidst the bustling streets of Charlotte. Whether you need neon signs, LED signs, or illuminated dimensional letters, we have you covered.
Neon Signs: Adding a Retro Vibe to Your Storefront
If you want to infuse a nostalgic touch into your storefront, our neon signs are the perfect choice. The vibrant colors, unique designs, and mesmerizing glow of neon signs create an enchanting ambiance, capturing the attention of passersby.
LED Signs: A Modern and Energy-efficient Signage Solution
Genevish Graphics embraces the latest technology trends with our energy-efficient LED signs. These signs not only offer vibrant and customizable displays but also consume minimal energy, making them an eco-friendly choice for your business. Stand out from the crowd and showcase your brand in a bold and captivating way with LED signs.
Illuminated Dimensional Letters: A Striking Combination of Depth and Brilliance
Incorporating illuminated dimensional letters in your storefront signage adds depth and sophistication. These visually appealing signs create a sense of elegance and professionalism, making your business instantly recognizable and memorable to potential customers.
Enchant Visitors with Our Remarkable Retail Signs
In the competitive world of retail, standing out from the crowd is vital. Genevish Graphics offers an extensive range of retail signs that help you entice customers and drive more foot traffic. Our retail signs combine exceptional design, quality materials, and expert craftsmanship to bring your brand to life.
Window Decals: Transform Your Storefront into a Captivating Showcase
With our eye-catching window decals, you can effortlessly transform your storefront into an engaging showcase. Showcase your latest promotions, highlight your best-selling products, or simply add a touch of elegance to your windows. Our window decals are customizable and designed to meet your specific marketing goals.
Outdoor Banners: Make a Bold Statement
Make a bold statement with our vibrant and durable outdoor banners. Whether you're announcing a grand opening, promoting a special offer, or organizing an event, our outdoor banners ensure your message reaches a wider audience. We offer a variety of sizes, materials, and finishes to suit your requirements.
Custom Signage: Tailored Solutions for Your Unique Business
At Genevish Graphics, we understand that every business has its own individuality. That's why we offer custom signage solutions that cater to your specific needs. Our team of skilled designers and craftsmen work closely with you to bring your vision to life and create a one-of-a-kind sign that truly represents your brand.
Why Choose Genevish Graphics for Your Storefront Signs in Charlotte
Exceptional Quality: We take pride in delivering the highest quality signage products that are built to last, withstand the elements, and maintain their striking appearance.
Attention to Detail: Our experienced team pays meticulous attention to every aspect of the design and manufacturing process, ensuring that your storefront signs are visually stunning and flawlessly executed.
Customization Options: We offer a wide range of customization options, including materials, colors, fonts, and finishes, allowing you to create a distinctive signage that reflects your brand's personality.
Competitive Pricing: Genevish Graphics is committed to providing affordable signage solutions without compromising on quality. Our transparent pricing ensures that you receive exceptional value for your investment.
Customer Satisfaction: Our top priority is customer satisfaction. We strive to exceed your expectations at every step of the process, from initial consultation to the installation of your storefront signs.
Contact Genevish Graphics for Stunning Storefront Signs in Charlotte
Elevate your business's visibility with visually captivating storefront signs from Genevish Graphics. Let us help you create a storefront that leaves a lasting impression on your target audience. Contact us today to discuss your signage needs and bring your vision to life.
Business Name: Genevish Graphics
Category: Arts & Entertainment - Visual Arts and Design
Website:genevish-graphics.com/storefront-signs