Interactive Media Services - Raleigh, NC - Mellonaid
Aug 23, 2021
Web Design Tips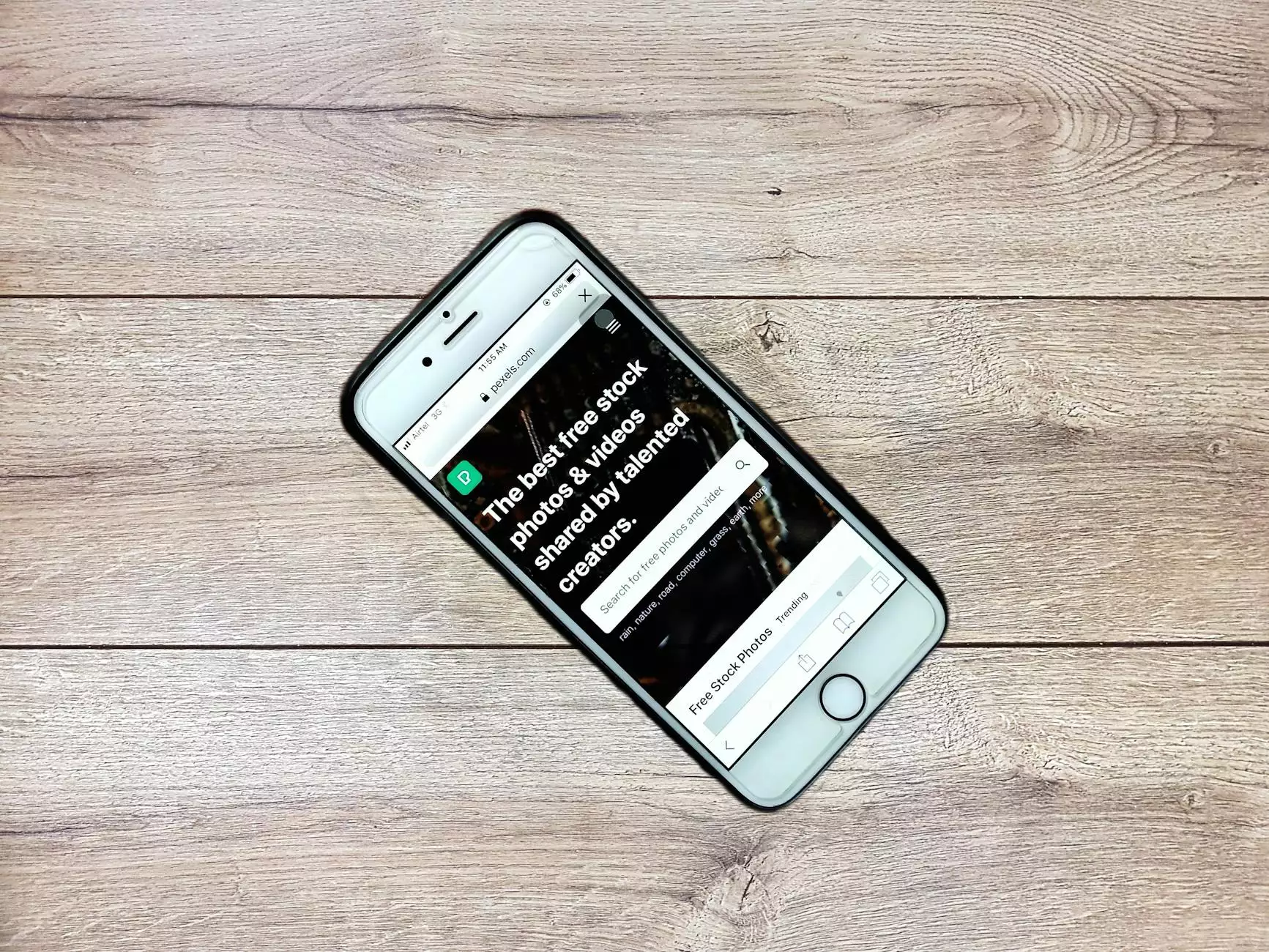 The Best Interactive Media Services in Raleigh, NC
Welcome to Genevish Graphics, your one-stop solution for world-class interactive media services in Raleigh, NC. With a passion for visual arts and design, we specialize in providing top-notch solutions that ignite creativity and captivate audiences.
Why Choose Our Interactive Media Services?
At Genevish Graphics, we believe that interactive media is the heart and soul of any successful online presence. As experts in arts and entertainment, we understand the power of engaging visual content in grabbing the attention of your target audience.
Here's what sets our interactive media services apart:
Unleash Creativity with Cutting-Edge Design
Our team of talented designers is equipped with the latest tools and techniques to create stunning interactive media that leaves a lasting impression. Whether you need visually appealing websites, captivating videos, or immersive animations, we've got you covered.
Engage Your Audience with Interactive Experiences
We believe in the power of interactivity. Our interactive media services go beyond static designs and bring your ideas to life. Take your audience on a journey where they can actively participate and engage with your brand. From interactive games to virtual reality experiences, we can make it happen.
Boost Your Online Visibility with SEO-Optimized Content
Creating great interactive media is just the beginning. To ensure your target audience discovers your brand, our high-end copywriters are here to optimize your content for search engines. By incorporating relevant keywords and following SEO best practices, we help your website rank higher in search engine results.
Comprehensive Interactive Media Solutions Tailored for You
Genevish Graphics offers a wide range of interactive media services that cater to all your business needs. Our services include:
Website Design and Development: We create visually stunning and user-friendly websites that leave a lasting impression.
Graphic Design and Branding: We develop unique designs and branding strategies that reflect your brand's identity.
Video Production and Editing: We produce high-quality videos that captivate your audience and deliver your message effectively.
Animation and Motion Graphics: We bring your ideas to life through captivating animations that enhance user experience.
Interactive Games and Apps: We develop interactive games and applications that engage and entertain your users.
Virtual Reality and Augmented Reality: We create immersive virtual and augmented reality experiences that transport users to new dimensions.
Why Trust Genevish Graphics for Your Interactive Media Needs?
As a leading provider of interactive media services in Raleigh, NC, we prioritize customer satisfaction and strive to deliver exceptional results. Here's why you can trust us:
Experience and Expertise
With years of experience in the industry, our team of experts has honed their skills and knowledge to deliver outstanding interactive media solutions. We stay updated with the latest trends and technologies to provide you with cutting-edge designs.
Attention to Detail
We pay meticulous attention to every detail of your project, ensuring that it aligns perfectly with your brand's vision and goals. From concept to execution, our team goes the extra mile to deliver exceptional quality.
Collaborative Approach
We value collaboration and work closely with our clients to understand their unique requirements. We believe that effective communication leads to successful outcomes, and we are dedicated to building long-lasting relationships with our clients.
Contact Us for Outstanding Interactive Media Services
Ready to take your online presence to the next level? Contact Genevish Graphics today and let our team of experts transform your ideas into visually stunning interactive media that leaves a lasting impression on your audience. Enhance your brand's visibility, engage your users, and unlock new opportunities with our high-end interactive media services in Raleigh, NC.