Custom Cabinet Signs | Storefront Business Signs
Feb 23, 2020
Sign Design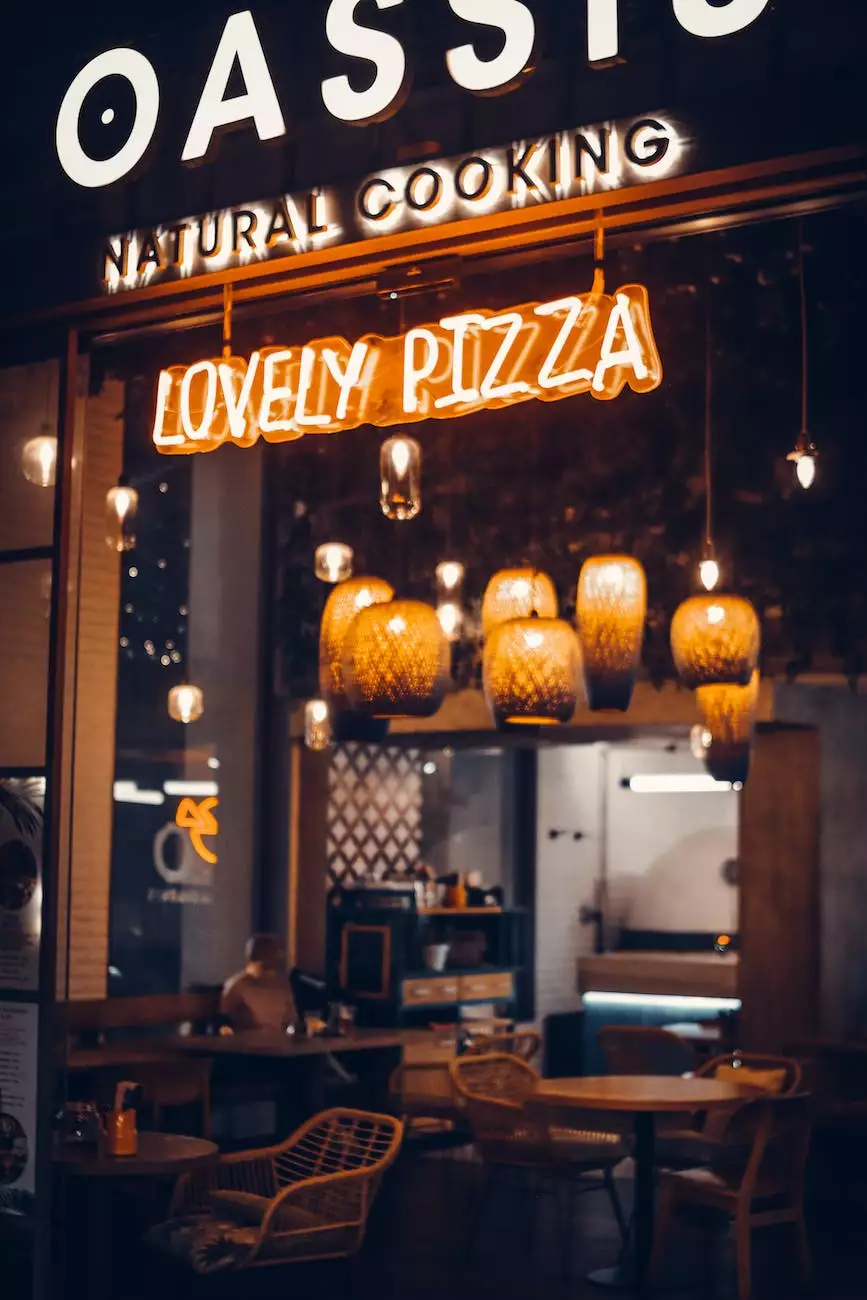 Genevish Graphics is your go-to source for custom cabinet signs that will enhance the visibility and appeal of your storefront business. With our expertise in the arts & entertainment - visual arts and design industry, we understand the importance of creating captivating signage that catches the attention of potential customers.
Why Choose Custom Cabinet Signs for Your Storefront?
When it comes to promoting your business, having eye-catching and visually appealing signage is essential. Custom cabinet signs offer numerous benefits that can greatly impact your business success.
Enhanced Visibility
Custom cabinet signs are designed to be highly visible day and night. With strategically placed lighting, your business will be easily noticed, even in the darkest hours. This increased visibility can attract more customers and increase foot traffic to your storefront business.
Brand Awareness
Your storefront sign is an opportunity to create brand awareness and showcase your unique identity. A well-designed and professionally crafted custom cabinet sign can leave a lasting impression on customers, helping to establish your brand in their minds.
Stand Out from the Competition
In a competitive marketplace, it is crucial to differentiate your business from others. With a custom cabinet sign, you can showcase your unique style, creativity, and professionalism. This will help you stand out from the crowd and leave a memorable impression on potential customers.
Genevish Graphics - Your Custom Cabinet Sign Experts
As leaders in the arts & entertainment - visual arts and design industry, Genevish Graphics is dedicated to delivering high-quality custom cabinet signs tailored to meet your specific needs. With our attention to detail, creativity, and commitment to excellence, we take pride in creating signage that exceeds expectations.
Creative Design Solutions
Our team of talented designers will work closely with you to understand your vision and bring it to life. We believe that every storefront is unique, and your signage should reflect that. By combining our expertise with your brand identity, we can create a custom cabinet sign that truly represents your business.
Quality Craftsmanship
At Genevish Graphics, we understand that quality matters. That's why we only use premium materials and cutting-edge technology to manufacture our custom cabinet signs. Our skilled craftsmen pay close attention to detail to ensure that every sign we produce is of the highest standard.
Exceptional Customer Service
We value our customers and strive to provide exceptional service from the moment you contact us until the installation of your custom cabinet sign. Our knowledgeable team is here to answer any questions you may have, provide guidance, and keep you informed throughout the process.
Transform Your Storefront with Genevish Graphics
Ready to take your storefront business to the next level? Contact Genevish Graphics today to discuss your custom cabinet sign needs. Our team of experts is ready to provide you with a quote and guide you through the process of creating a signage solution that will make your business shine.
Remember, when it comes to storefront business signs, Genevish Graphics is the name you can trust. With our expertise in the arts & entertainment - visual arts and design industry and our commitment to excellence, we are dedicated to helping you succeed.