Know The Five Tips to Design Effective Wall Murals
Sep 26, 2022
Sign Design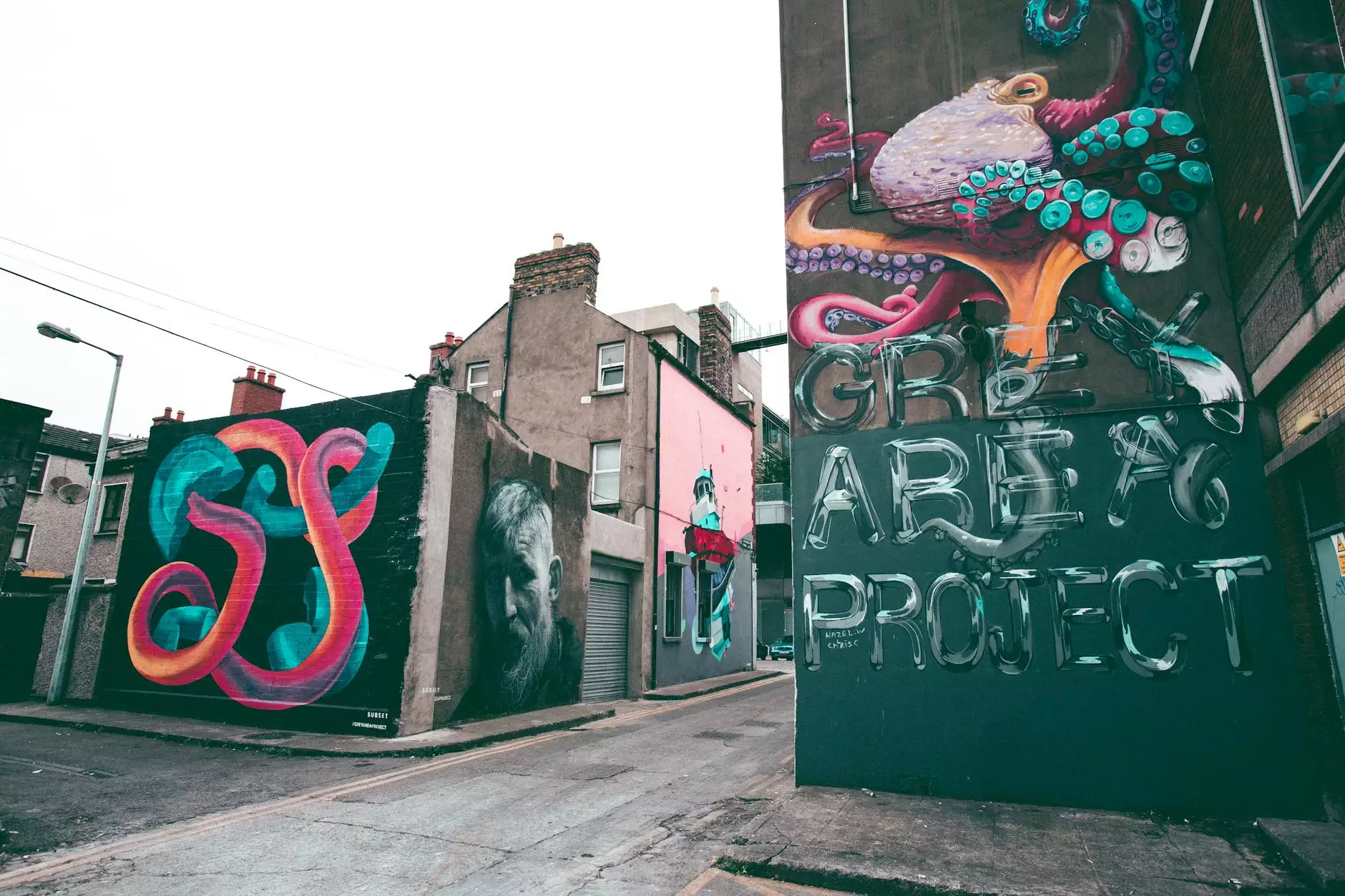 Introduction
Welcome to Genevish Graphics, a leading provider of arts and entertainment services in the visual arts and design category. In this article, we will uncover five valuable tips to create stunning and effective wall murals for your space. Whether you are looking to add creativity to your home, office, or any other environment, our tips will help you transform any space into a captivating masterpiece.
Tip 1: Choose the Right Theme
The first step in designing an effective wall mural is to select a theme that aligns with your space and desired ambiance. Consider the purpose of the room and the emotions you want to evoke. Are you looking for a peaceful and tranquil atmosphere? Or maybe a vibrant and energetic environment? Understanding your objectives will help you determine the appropriate theme for your mural.
Tip 2: Plan the Layout and Composition
Creating a well-composed mural requires careful planning and consideration of the available space. Before starting your design, take measurements and evaluate the dimensions of the wall. This will help you determine the appropriate scale for your mural. Additionally, think about the composition and how different elements will interact with each other. A balanced and visually appealing layout is key to a successful wall mural.
Tip 3: Select High-Quality Materials
To ensure a long-lasting and visually impressive wall mural, it is crucial to choose high-quality materials. Opt for paint or wallpaper that is specifically designed for murals. These materials are durable, fade-resistant, and provide excellent color vibrancy. Investing in top-notch materials will guarantee that your mural remains vibrant and captivating for years to come.
Tip 4: Incorporate Depth and Perspective
To create a visually engaging wall mural, incorporate depth and perspective into your design. This technique adds a sense of realism and dimension to your artwork. Experiment with different techniques such as shading, highlights, and overlapping elements to enhance the depth of your mural. The illusion of depth will make your mural come to life and leave a lasting impression on viewers.
Tip 5: Pay Attention to Details
The smallest details can make a significant difference in the overall impact of your wall mural. Take the time to refine your design and add intricate details that will captivate and intrigue viewers. Whether it's subtle textures, hidden messages, or intricate patterns, these details will elevate the quality and artistic value of your mural. Paying attention to the finer aspects will separate your mural from the rest.
Conclusion
Designing effective wall murals requires a combination of creativity, planning, and attention to detail. By following these five tips: choosing the right theme, planning the layout and composition, selecting high-quality materials, incorporating depth and perspective, and paying attention to details, you can create breathtaking wall murals that transform any space into a visual masterpiece.
At Genevish Graphics, we specialize in providing exceptional visual arts and design services. Our team of skilled artists and designers is dedicated to bringing your vision to life. Contact us today to discuss your wall mural project and let us help you create a captivating and effective work of art.