WordPress Vs Webflow: Which CMS Is Best For Your Website
May 22, 2023
Blog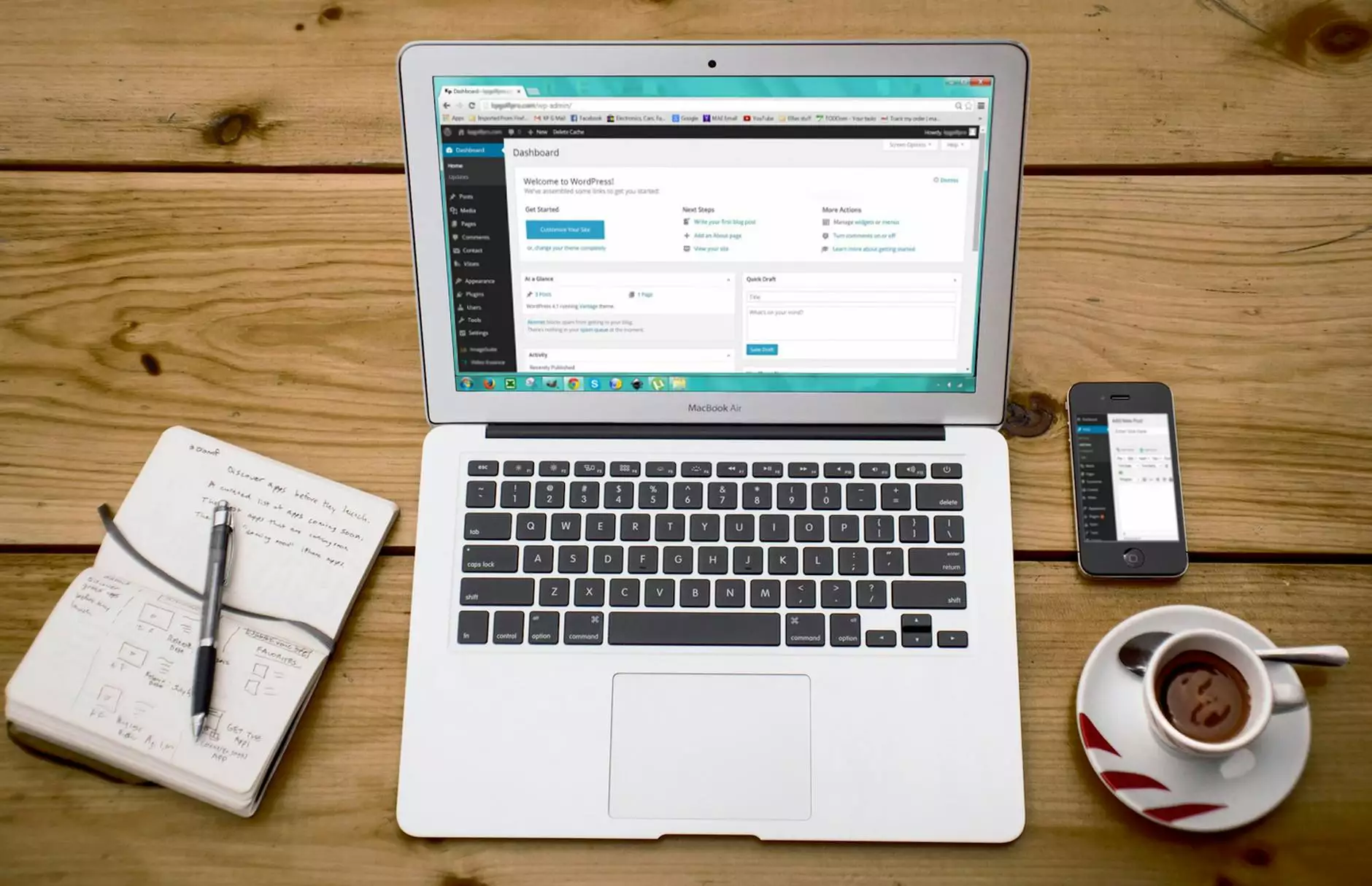 Genevish Graphics welcomes you to explore the world of arts and entertainment through the lens of visual arts and design. As a creative powerhouse, we understand the importance of choosing the right Content Management System (CMS) for your website. In this article, we will delve into the pros and cons of two popular CMS options - WordPress and Webflow - to help you make an informed decision.
Understanding WordPress
WordPress, the behemoth of the CMS world, has been around since 2003 and powers millions of websites globally. It offers a simple and user-friendly interface, making it an ideal choice for beginners. With a wide range of themes and plugins, WordPress provides immense flexibility when it comes to designing and customizing your website.
One of the major advantages of WordPress is its extensive community support. With a large user base, finding answers to your queries or seeking help is just a click away. Additionally, WordPress has a plethora of available plugins for various functionalities, from SEO optimization to e-commerce integration.
However, WordPress does have its drawbacks. Being an open-source platform, it requires regular updates and security patches to ensure the safety of your website. Moreover, customization can sometimes be overwhelming for non-technical users, and extensive plugin usage can lead to slower load times.
Exploring Webflow
Webflow, a relatively new player in the CMS market, is gaining popularity for its intuitive visual interface and advanced design capabilities. It allows users to design and build websites without the need for coding knowledge, making it a favorite among designers and agencies.
Webflow offers a range of stylish templates and enables users to create pixel-perfect designs that match their artistic vision. Its visual editor provides a live preview of changes, allowing for real-time adjustments. Additionally, Webflow offers powerful SEO tools, ensuring your website ranks well in search engine results.
Unlike WordPress, Webflow is not an open-source platform. This means that regular updates and security measures are handled by the Webflow team, alleviating the burden on users. However, the downside is that Webflow has a steeper learning curve, especially for those new to web design.
Comparing the Pros and Cons
When it comes to choosing the best CMS for your arts and entertainment website, several factors should be considered. Let's take a closer look at the pros and cons of WordPress and Webflow to help you decide:
WordPress Pros:
User-friendly interface suitable for beginners
Extensive customization options through themes and plugins
Large community support for troubleshooting and guidance
WordPress Cons:
Regular updates and security management required
Potential for slower load times due to plugin usage
Can be overwhelming to non-technical users
Webflow Pros:
Intuitive visual interface for designing without coding
Powerful SEO tools for improved search engine visibility
Managed updates and security for peace of mind
Webflow Cons:
Steeper learning curve for beginners
Less extensive plugin ecosystem compared to WordPress
Ultimately, the choice between WordPress and Webflow depends on your specific needs and preferences. If you value simplicity, a large community, and extensive customization options, WordPress may be the CMS for you. On the other hand, if you prioritize design freedom, a visual interface, and advanced SEO capabilities, Webflow could be the perfect fit.
At Genevish Graphics, we understand that every website is unique, and we are here to guide you in making the right decision. Whether you choose WordPress or Webflow, our team of experts can assist you in optimizing your website's performance and ensuring a seamless user experience.
So, are you ready to take your arts and entertainment website to the next level? Contact Genevish Graphics today and let us help you find the best CMS solution for your creative journey.