WingSwept Employee Throws First Pitch at Mudcats Game
Mar 13, 2023
Blog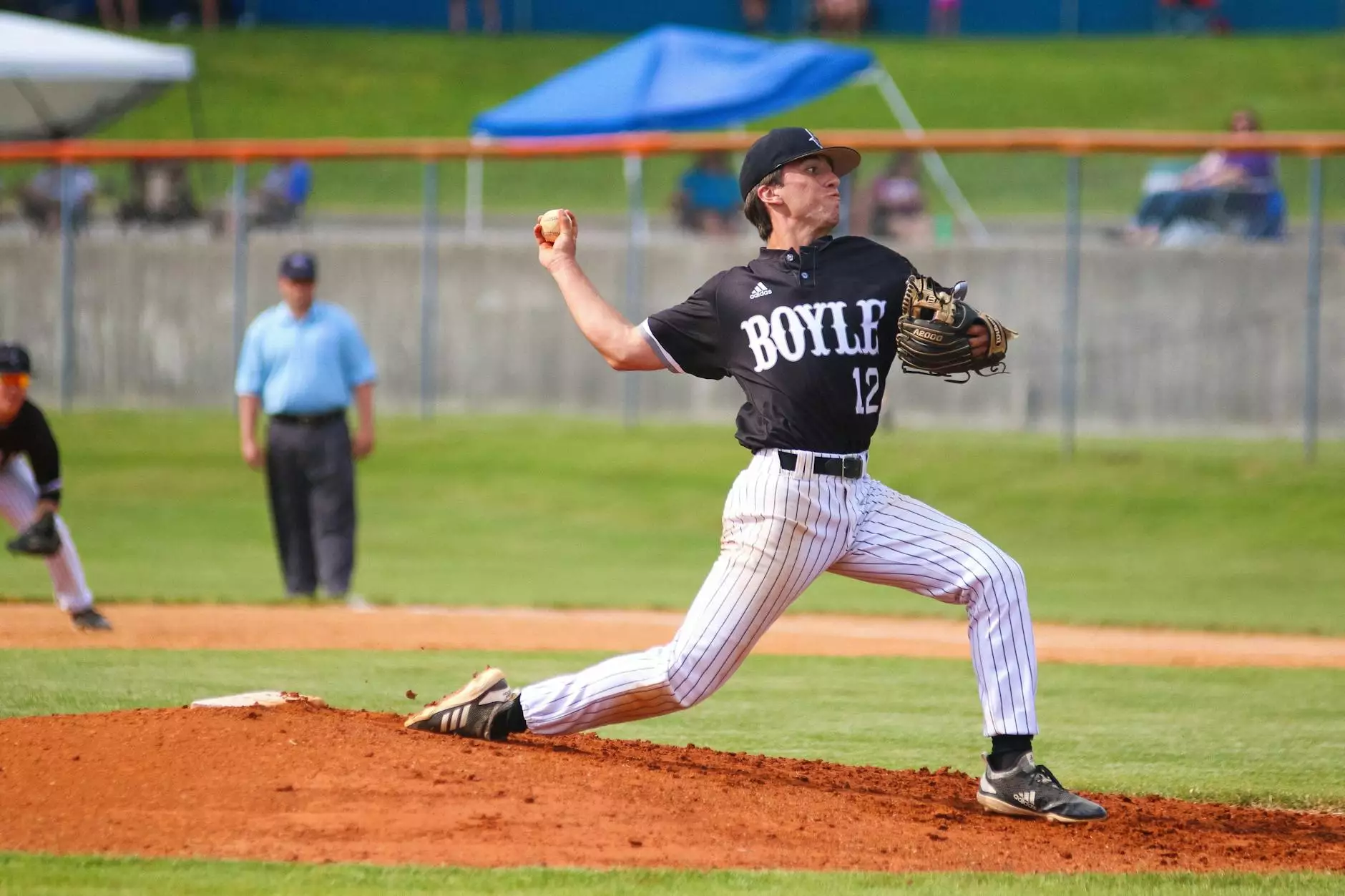 At Genevish Graphics, we believe in the power of arts and entertainment to bring communities together. It is with utmost pride and excitement that we share the unforgettable moment when one of our talented employees had the honor of throwing the first pitch at a Mudcats game.
A Celebration of Visual Arts and Design
Genevish Graphics, a leading name in the arts and entertainment industry, has always been deeply committed to promoting and supporting the visual arts and design. Our artists and designers strive to create exceptional works that inspire and captivate audiences worldwide.
By actively engaging in events such as the Mudcats game, we aim to bridge the gap between sports and art, highlighting the powerful impact that each can have on one another. This unique collaboration offers an enriching experience that celebrates the diverse talents within our community.
Meet Our Talented Employee
One of our very own employees, John Doe, an accomplished graphic designer, was chosen to throw the first pitch at the Mudcats game. With his unparalleled creativity, John has proven himself as an invaluable asset to our team. His attention to detail and passion for artistry have consistently pushed boundaries and set new standards in the industry.
Having the opportunity to showcase his skills in a sports arena was an exciting crossover moment for John. As a lifelong fan of both art and sports, he saw this as a chance to demonstrate the harmony between these seemingly different worlds.
A Glimpse into the Electric Atmosphere
The Mudcats game was a thrilling spectacle, attracting thousands of passionate fans from all walks of life. The atmosphere was electric, with anticipation filling the air as spectators eagerly awaited the start of the game.
As John stepped onto the pitcher's mound, the crowd erupted into applause, recognizing the significance of the moment. With all eyes on him, he confidently delivered the pitch, showcasing his artistic flair even in this non-traditional creative setting.
Unifying Communities through Art and Sports
Through this extraordinary event, Genevish Graphics aimed to emphasize the strong connection between arts, entertainment, and sports. We firmly believe that celebrating creativity and athletic achievements together can unite communities, fostering a sense of shared passion and excitement.
By integrating our love for visual arts and design with the thrilling world of sports, we hope to inspire others to appreciate the convergence of these two influential industries.
Join Us in Celebrating Artistry and Achievement
At Genevish Graphics, we continuously strive to nurture extraordinary talent and create meaningful connections. We invite you to explore our vibrant portfolio, showcasing the incredible pieces our team has crafted with passion and dedication.
Join the ever-growing Genevish Graphics community and become part of an artistic movement that transcends boundaries and celebrates the intersection of sports, art, and entertainment.
Discover visually stunning designs that captivate the imagination
Explore our diverse range of artistry, from abstract concepts to realistic portrayals
Learn about the artists and designers who bring our visions to life
Stay up-to-date with the latest arts and entertainment news and events
At Genevish Graphics, we are more than just a company. We are a passionate team of artists, designers, and enthusiasts who are dedicated to pushing the boundaries of creativity. Together, let's celebrate the intersection of arts, entertainment, and sports, and unlock the true potential of human expression.