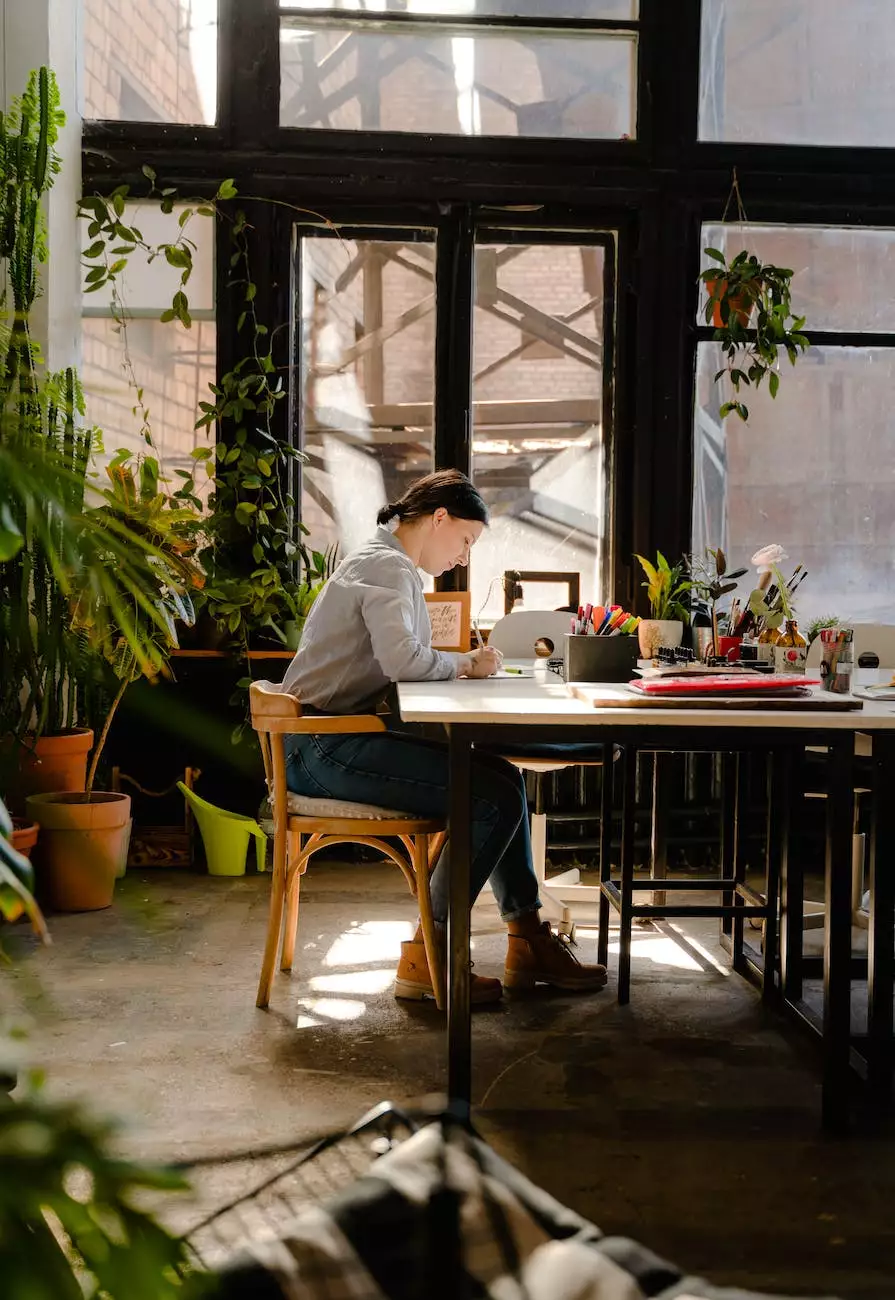 Enhancing User Experience for Arts & Entertainment - Visual Arts and Design
Welcome to the world of User Experience Optimization (UXO) offered by Genevish Graphics. In today's digital age, having a visually appealing website is no longer enough. To truly engage your audience and stand out from the competition in the Arts & Entertainment - Visual Arts and Design industry, it is essential to optimize the user experience. Our team of experts is here to ensure that your website not only looks stunning but also delivers a seamless and intuitive user experience to your visitors.
The Importance of User Experience Optimization
Genevish Graphics understands that in the competitive world of visual arts and design, every element of your website should captivate your audience. A great user experience is the key to keeping visitors on your site, increasing their engagement, and ultimately converting them into loyal customers. With our comprehensive User Experience Optimization services, we aim to maximize the potential of your website and help you outrank your competitors on popular search engines like Google.
Tailored Solutions for Your Unique Needs
At Genevish Graphics, we believe that one-size-fits-all approaches don't work when it comes to User Experience Optimization. Each website and business has its own unique requirements and target audience. Our team of highly proficient SEO and copywriting experts will work closely with you to understand your specific goals, analyze your target market, and create a customized strategy to enhance the user experience of your website.
Comprehensive User Experience Analysis
Our User Experience Optimization process begins with a thorough analysis of your current website. We evaluate various elements, including site navigation, page load times, content layout, and overall user flow. By identifying potential areas for improvement, we can devise strategies to optimize your website's user experience and ensure that visitors can easily find the information they seek.
Streamlined Navigation
One of the most critical aspects of User Experience Optimization is creating a streamlined navigation system. Our team will structure your website's content in a logical and intuitive manner, making it effortless for visitors to navigate through different sections. We ensure that important information is easily accessible, reducing bounce rates and increasing user engagement.
Engaging Visual Design
In the visual arts and design industry, aesthetics play a paramount role. Genevish Graphics specializes in creating visually stunning and engaging website designs that capture the essence of your brand. Our designers combine artistic excellence with usability to create a unique and memorable experience for your visitors. By incorporating visually appealing elements, we enhance your website's user experience and leave a lasting impression on your audience.
Optimized Content Strategy
Quality content is at the heart of User Experience Optimization. Our team of talented copywriters will craft compelling and keyword-rich content that resonates with your target audience. By creating informative articles, blog posts, and landing page content, we not only improve your website's user experience but also boost your organic search rankings. Our content strategy focuses on providing valuable information that establishes your authority and builds trust with your visitors.
Mobile-Friendly Experience
In today's mobile-driven world, having a mobile-friendly website is no longer an option but a necessity. Genevish Graphics ensures that your website is fully responsive and optimized for various devices and screen sizes. We strive to deliver a seamless browsing experience to all your visitors, regardless of the device they use. By providing a mobile-friendly experience, you can reach a wider audience and increase user engagement.
Continuous Optimization and Analytics
As search engine algorithms evolve, so do user preferences. Genevish Graphics stays up-to-date with the latest trends and industry best practices to ensure your website remains optimized for the best user experience. We utilize advanced analytical tools to monitor user behavior, track user engagement, and make data-driven decisions to further refine your website's performance.
Partner with Genevish Graphics for User Experience Optimization
When it comes to User Experience Optimization in the Arts & Entertainment - Visual Arts and Design industry, Genevish Graphics is your trusted partner. Our team of SEO and copywriting experts will work tirelessly to enhance your website's user experience, outrank your competitors, and drive organic traffic to your site. Contact us today to learn more about our services and how we can help you take your online presence to new heights!