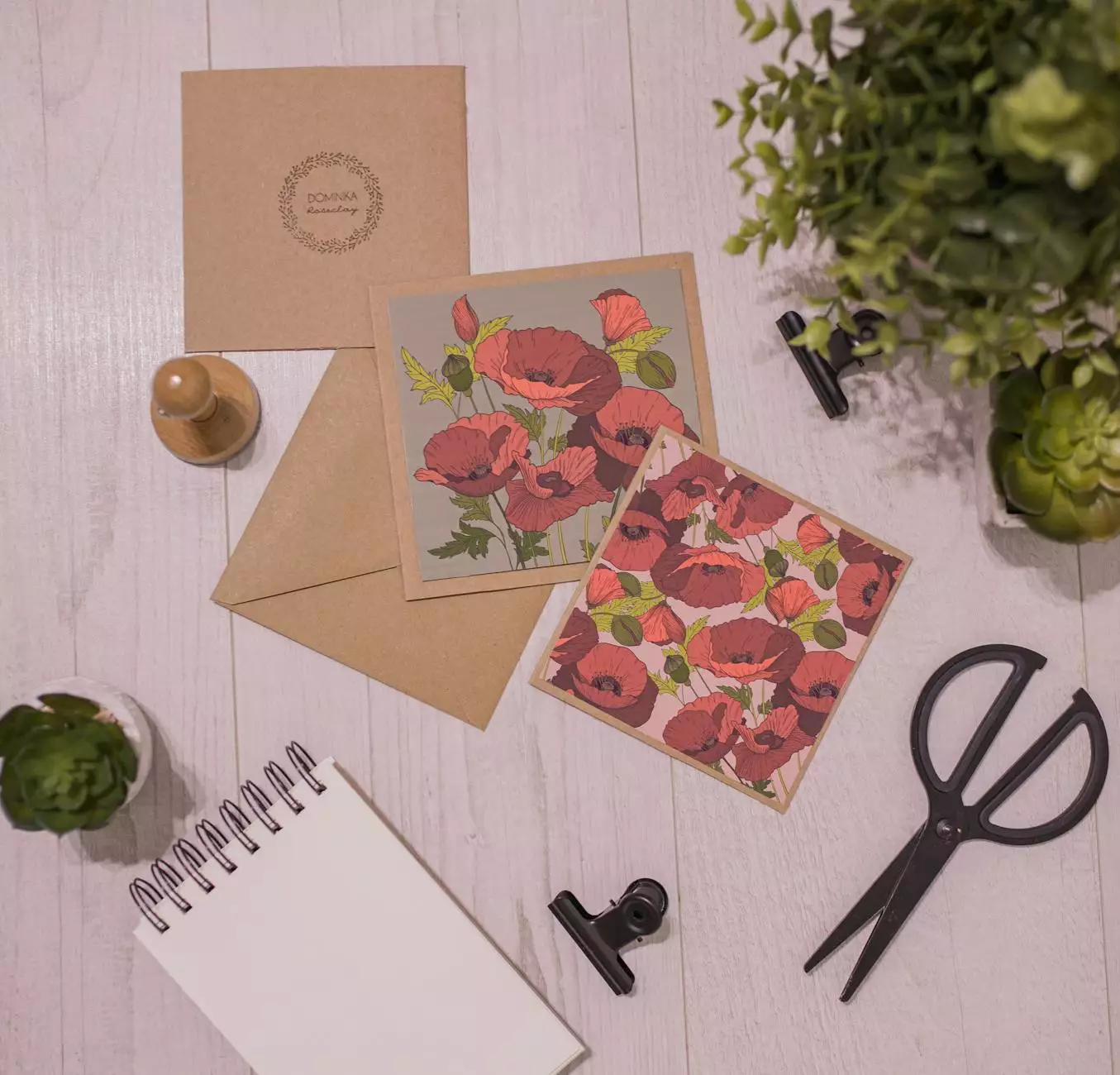 About Genevish Graphics
Welcome to Genevish Graphics, your go-to destination for all your business envelope printing needs. With years of experience in the visual arts and design industry, we specialize in providing high-quality envelope printing solutions for businesses in the arts and entertainment sector.
Why Choose Genevish Graphics for Envelope Printing?
As a leading name in the industry, Genevish Graphics takes pride in offering top-notch envelope printers that are tailored to meet the unique needs of your business. Here's why you should choose us:
1. Premium Quality Prints
When it comes to envelope printing, quality is paramount. At Genevish Graphics, we use state-of-the-art printing technology and premium materials to ensure that your business envelopes always make a lasting impression. Our attention to detail and commitment to excellence sets us apart from the competition.
2. Customization Options
We understand that every business is unique, and that's why we offer a range of customization options for your envelope printing needs. Whether you're looking to add your company logo, brand colors, or custom artwork, our team of skilled designers will work closely with you to bring your vision to life.
3. Fast Turnaround Times
Time is of the essence in the arts and entertainment industry, and we strive to deliver your envelope printing projects in a timely manner. Our efficient production process ensures that you receive your high-quality prints within the shortest possible timeframe, without compromising on quality.
4. Competitive Pricing
At Genevish Graphics, we believe that quality shouldn't come at a hefty price. We offer competitive pricing options that are designed to suit your budget, without compromising on the quality of our prints. With us, you get the best value for your money.
Our Envelope Printing Process
Our envelope printing process is designed to deliver exceptional results. From initial design to final delivery, here's an overview of our streamlined process:
1. Consultation and Design
Our team of experienced designers will work closely with you to understand your specific requirements and create a custom envelope design that aligns with your brand identity. We pay attention to every detail, ensuring that your envelopes reflect the professionalism and creativity of your business.
2. Material Selection
We offer a wide range of high-quality envelope materials to choose from, including various paper weights, finishes, and colors. Our experts will guide you in selecting the perfect material that suits your brand and enhances the visual appeal of your envelopes.
3. Printing and Finishing
Using our state-of-the-art envelope printers, we meticulously print your customized designs onto the chosen envelope material. Our skilled technicians employ precision techniques to ensure accurate color reproduction and sharp details. After printing, we also offer options for additional finishing touches such as embossing, foil stamping, or spot UV coating.
4. Quality Control
We have a dedicated quality control team that carefully inspects each printed envelope to ensure it meets our stringent standards. Our commitment to perfection guarantees that you receive flawless prints every time.
5. Timely Delivery
Once your envelope printing order is complete, we package them securely and deliver them to your doorstep on or before the agreed-upon deadline. We understand the importance of timeliness, especially for events, promotions, and marketing campaigns.
Contact Us for Envelope Printing Services
Ready to elevate your brand with high-quality business envelope printing? Get in touch with Genevish Graphics today! Our dedicated team is here to discuss your requirements, provide expert advice, and offer competitive pricing options. Reach out to us now and take the first step towards making a lasting impression with your business envelopes.
Genevish Graphics
Arts & Entertainment - Visual Arts and Design
Website: http://genevish-graphics.com/product/envelope-printers