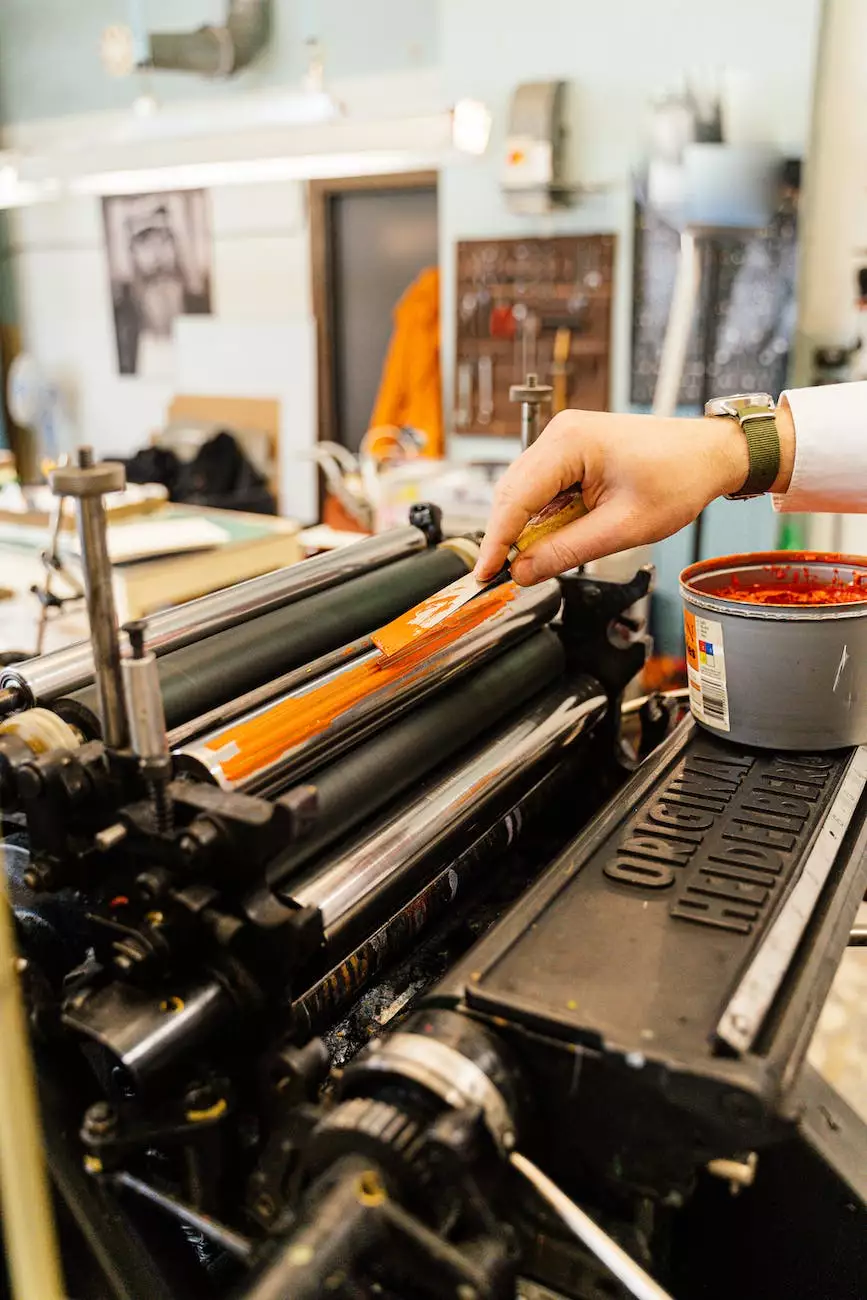 Welcome to Genevish Graphics, your go-to resource for all your visual arts and design needs. In this comprehensive guide, we will show you exactly how to add custom fonts to Elementor, a popular website builder for WordPress. With custom fonts, you can enhance the typography of your website and create a unique and memorable user experience.
The Importance of Custom Fonts
Typography plays a crucial role in web design. It sets the tone, communicates your brand identity, and helps deliver your message effectively. While Elementor offers a wide range of fonts to choose from, adding your own custom fonts can take your design to a whole new level.
Custom fonts allow you to align your website's typography with your brand guidelines and create a cohesive visual identity. By choosing the right fonts, you can evoke specific emotions, establish credibility, and enhance readability.
Step-by-Step Guide
Step 1: Select Your Fonts
Before diving into the technical aspects, it's important to select the fonts that best represent your brand. Consider factors such as legibility, readability, and compatibility with different devices. Choose fonts that align with your brand personality and target audience.
There are numerous resources available online where you can find free and paid custom fonts. Some popular websites to explore include Google Fonts, Adobe Fonts, and Font Squirrel.
Step 2: Prepare Your Fonts
Once you have chosen your desired fonts, it's time to prepare them for integration with Elementor. Typically, custom fonts come in the form of web font files, such as .woff, .woff2, or .ttf.
Ensure that you have the font files ready and accessible. You may need to unzip downloaded files or convert them into the appropriate format if necessary.
Step 3: Upload Fonts to Your WordPress Website
To add custom fonts to Elementor, you need to upload the font files to your WordPress website. Follow these simple steps:
Login to your WordPress dashboard.
Navigate to the "Appearance" tab and select "Customize".
In the customization panel, locate the "Typography" or "Fonts" section.
Click on "Add Font" or a similar option, depending on your theme and plugins.
Choose the font file you want to upload and click "Upload".
Repeat the process for each custom font you wish to add.
Step 4: Configure Elementor Fonts
Now that you have uploaded your custom fonts to your WordPress website, it's time to configure them in Elementor. Follow these steps:
Edit the page where you want to use the custom fonts using Elementor.
In the Elementor editor, locate the element you want to customize the typography for.
Click on the element to open the settings.
Navigate to the typography or font settings.
Select the custom font you uploaded from the font family dropdown.
Customize other font properties such as size, weight, line height, and letter spacing as desired.
Step 5: Save and Publish
Once you have configured the custom fonts for your Elementor element, don't forget to save your changes and publish your page. Preview your website to ensure that the custom fonts are applied correctly and that they enhance the overall design and user experience.
Take Your Design to the Next Level with Genevish Graphics
Congratulations! You have successfully learned how to add custom fonts to Elementor. We hope this guide has been helpful in elevating your website design and enhancing your brand identity.
At Genevish Graphics, we specialize in providing top-of-the-line visual arts and design solutions for businesses in the arts and entertainment industry. Our team of experienced professionals is passionate about creating stunning websites that captivate audiences and drive results.
Whether you need assistance with custom fonts, responsive design, graphic elements, or overall branding, Genevish Graphics has got you covered. Explore our portfolio and reach out to us today to discuss how we can help take your website to the next level.
Conclusion
Adding custom fonts to Elementor can significantly enhance the visual appeal and user experience of your website. By following the step-by-step guide provided in this article, you can easily integrate custom fonts and unlock endless design possibilities.
Remember, typography is a powerful tool in web design, and choosing the right fonts can help you establish a distinctive brand identity and create a lasting impression on your visitors. So, take the time to explore different font options, experiment with combinations, and create a typography style that reflects your unique vision.
With the knowledge gained from this guide and the expertise of Genevish Graphics, you're well on your way to creating a visually stunning website that stands out from the competition in the arts and entertainment industry.