Editor X Review 2023 - Easy To Use, But Powerful Website Builder
Jul 12, 2023
Blog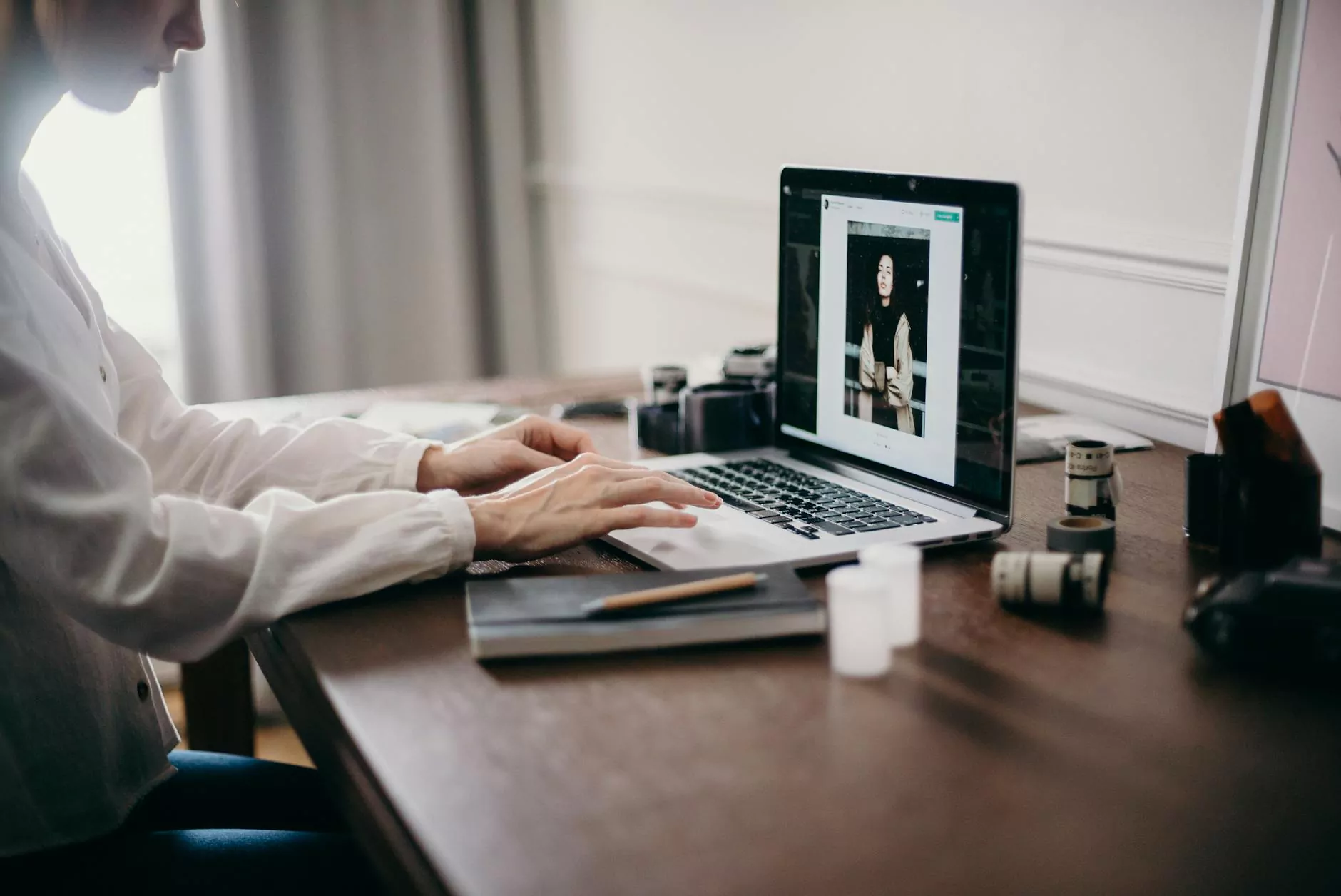 Welcome to our comprehensive review of Editor X! If you're an artist or designer looking for a user-friendly website builder, you're in the right place. In this detailed review, we'll explore the powerful features, ease of use, and endless possibilities that Editor X offers for all your visual arts and design projects.
Why Choose Editor X?
As an artist or designer, showcasing your work online is crucial for gaining exposure and reaching a wider audience. Editor X, developed by the renowned team at Wix, is a game-changer in the world of website builders. It blends simplicity and power, enabling you to create stunning websites without any coding knowledge.
Editor X provides an intuitive and customizable platform specifically designed for visual creators. It offers a wide range of professional-grade design tools, allowing you to craft unique websites that effectively highlight your artistic talents and express your personal style.
Unleash Your Creativity with Editor X
Editor X empowers you to bring your artistic vision to life with its extensive range of design options. Whether you're a painter, photographer, graphic designer, or any other visual artist, this website builder offers the tools and flexibility you need to create a visually captivating online presence.
With Editor X's drag-and-drop interface, you can easily arrange and position elements on your webpage just the way you want. Its responsive design capabilities ensure that your website looks stunning and functions flawlessly across all devices, from desktops to mobile phones and tablets.
A Plethora of Design Possibilities
When it comes to design flexibility, Editor X is in a league of its own. The platform provides an extensive library of pre-designed templates tailored to the arts and entertainment industry. These templates serve as an excellent starting point, saving you time and effort while still allowing for customization.
Should you wish to tweak every aspect of your site, Editor X offers advanced design options, allowing you to fine-tune even the smallest details. From fonts and colors to animations and transitions, you have complete control over your website's aesthetics.
Responsive Design for All Devices
In today's digital landscape, having a mobile-friendly website is vital. Editor X understands this need and ensures that your website is responsive, adapting seamlessly to screens of all sizes. This guarantee of responsiveness translates to a better user experience for your visitors, keeping them engaged and encouraging them to explore your work further.
Integration of Third-Party Apps
When you choose Editor X, you gain access to a wide range of integrated third-party apps and tools. With these, you can enhance your website's functionality and offer your visitors an exceptional browsing experience. From social media integrations to e-commerce solutions, the possibilities are endless.
The Power of Editor X
While Editor X excels in its user-friendly interface, it also packs a punch in terms of features and performance. This all-in-one platform caters to artists and designers, providing them with the necessary tools to optimize their website's visibility and improve their online presence.
Editor X is built with search engine optimization (SEO) in mind. The platform seamlessly integrates SEO best practices, ensuring that your website meets the criteria for search engine ranking. From customizable meta tags and optimized headings to clean code and fast-loading pages, Editor X has you covered.
Final Thoughts
In conclusion, Editor X is an exceptional website builder that combines ease of use with robust features tailored to the needs of artists and designers. Its dedication to providing a platform for visually captivating websites makes it a standout choice for anyone in the visual arts and design industry.
With Editor X, you can effortlessly create a website that showcases your creativity, attracts more visitors, and helps you establish a strong online presence. Say goodbye to technical barriers and hello to a website-building experience that empowers your artistic journey.