ADA Bathroom/Restroom Signs
Sep 12, 2022
ADA Signs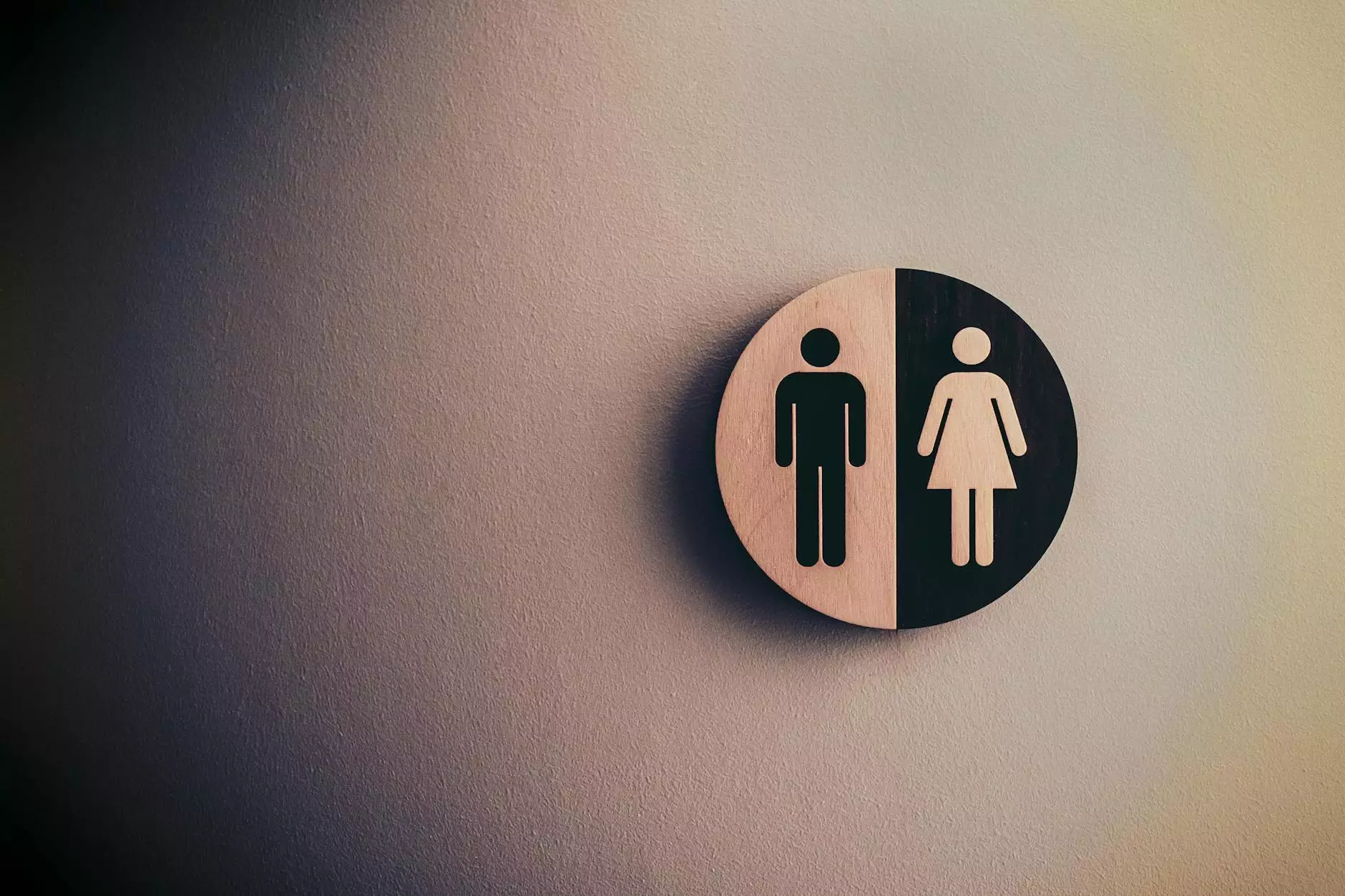 Welcome to Genevish Graphics, your premier source for high-quality ADA bathroom/restroom signs. Our focus is on providing visually appealing and compliant signs that perfectly fit the needs of your business. Whether you own a restaurant, office building, hotel, or any other establishment, our range of ADA signs will meet your requirements while adhering to accessibility guidelines.
Why Choose ADA Bathroom/Restroom Signs from Genevish Graphics?
When it comes to ADA signs, we understand the significance of creating an inclusive and accessible environment for all individuals. Our team of experienced designers and artisans meticulously craft each sign to meet the highest standards of quality and compliance.
Unmatched Quality
At Genevish Graphics, we believe in delivering nothing but the best. Our commitment to quality is reflected in every ADA bathroom/restroom sign we create. We use premium materials that assure long-lasting durability and exceptional performance. Each sign undergoes rigorous testing to ensure it meets ADA and industry-specific regulations.
Visually Appealing Designs
We understand the importance of aesthetic appeal when it comes to signage. Our team of talented designers leverages their expertise in visual arts and design to create visually stunning ADA bathroom/restroom signs. With our vast collection, you can find signs that perfectly align with your establishment's branding while adhering to ADA guidelines.
Compliance with ADA Guidelines
Ensuring compliance with ADA guidelines is crucial for any business. Non-compliance can lead to legal issues, fines, and most importantly, exclusion of people with disabilities from accessing essential facilities. At Genevish Graphics, we take ADA compliance seriously. Our ADA bathroom/restroom signs are designed with the precise requirements and measurements specified by the ADA. Rest assured, our signs are fully compliant and would help you create an inclusive environment.
The Importance of ADA Bathroom/Restroom Signs
ADA bathroom/restroom signs play a vital role in making your business accessible to everyone, regardless of their ability. They provide necessary information, guide individuals, and indicate the presence of accessible facilities. By having compliant signs, you show your commitment to inclusivity, earn the trust of customers, and stay in compliance with the law.
Easy Navigation
With clear and well-placed ADA signs, people with disabilities and those who require accessible facilities can navigate your establishment with ease. ADA bathroom/restroom signs guide them to accessible restrooms, ensuring they have a safe and convenient experience.
Inclusion and Equality
By installing ADA bathroom/restroom signs, you demonstrate your dedication to inclusion and equality. These signs remove barriers for individuals with disabilities, allowing them to access essential facilities without obstacles. It fosters a sense of belonging and shows that your business values diversity.
Legal Compliance and Avoiding Penalties
Failure to comply with ADA regulations can result in hefty fines and legal consequences. Installing ADA bathroom/restroom signs from Genevish Graphics ensures your business stays in compliance and avoids potential penalties. We ensure that our signs meet all necessary requirements, giving you peace of mind.
Explore Our Extensive Collection of ADA Bathroom/Restroom Signs
Genevish Graphics offers an extensive range of ADA bathroom/restroom signs to cater to diverse business needs. Our collection includes:
Accessible Restroom Signs
Men's and Women's Restroom Signs
Gender-Neutral Restroom Signs
Baby Changing Station Signs
Assisted Accessible Restroom Signs
Directional Restroom Signs
Each sign in our collection is thoughtfully crafted and designed to make a lasting impression. We understand that your business's visual identity is important, and we offer customizable options, including materials, colors, and fonts, to ensure your signs perfectly align with your branding.
Order Your ADA Bathroom/Restroom Signs Today
Genevish Graphics is committed to providing top-notch ADA bathroom/restroom signs that exceed your expectations. We pride ourselves on delivering excellent customer service and timely delivery. Take the first step in enhancing accessibility and inclusivity in your establishment by ordering your ADA bathroom/restroom signs from Genevish Graphics today.
Contact us now to discuss your specific requirements and get a free quote. Our team is here to assist you in choosing the ideal ADA signs for your business. Together, let's create a welcoming environment for everyone!