9 Best WordPress Plugins For Writers & Improved Writing
Sep 5, 2023
Blog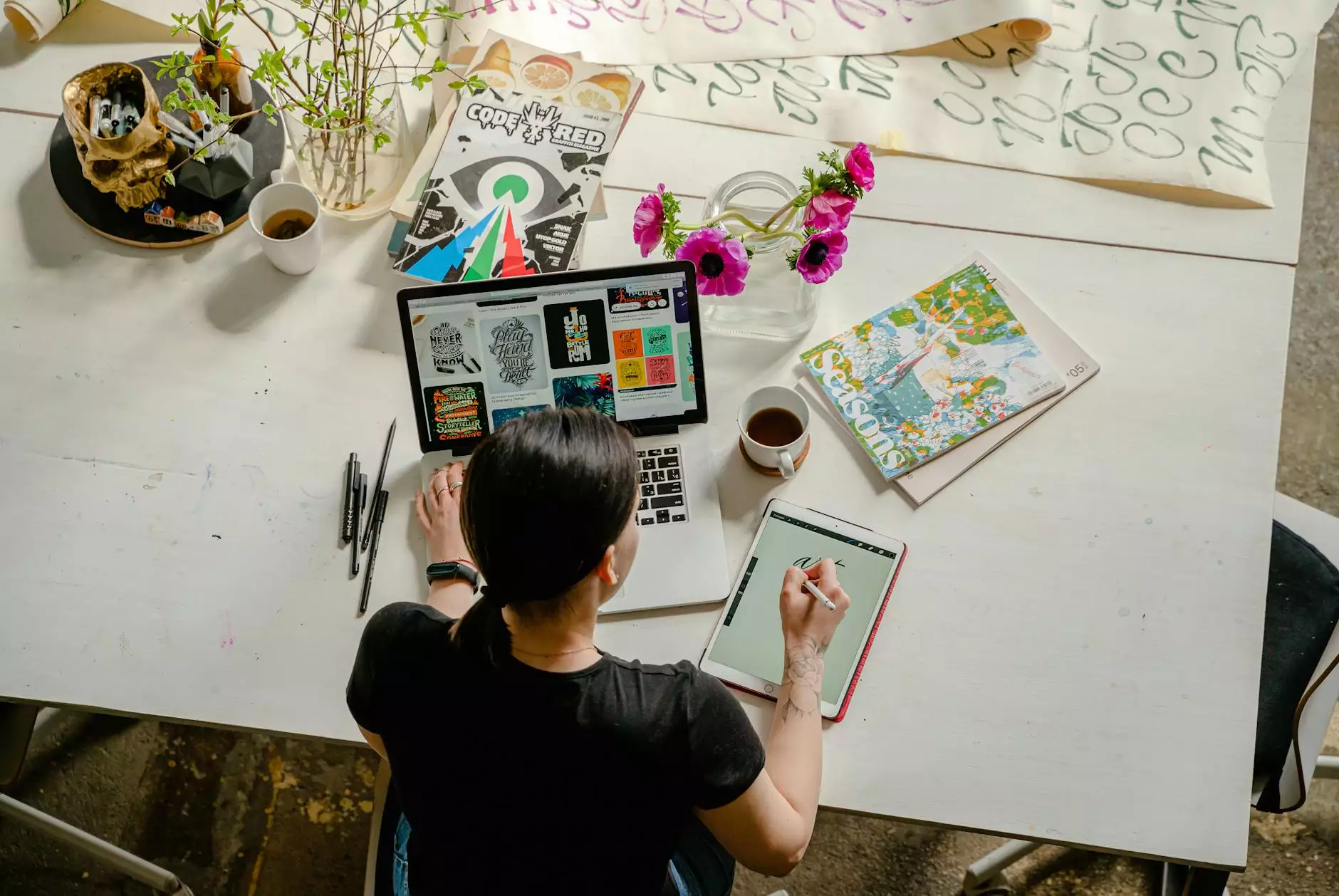 Introduction
Welcome to Genevish Graphics, your go-to resource for all things related to arts and entertainment in visual arts and design. In this article, we will explore the 9 best WordPress plugins that every writer should consider for improved writing and a more successful online presence.
1. Grammarly
One of the most essential tools for any writer is Grammarly. This powerful plugin helps you eliminate grammar and spelling errors, offering real-time suggestions to enhance your writing. With Grammarly, you can significantly improve the quality and professionalism of your content, ensuring that your message is conveyed seamlessly.
2. Yoast SEO
Optimizing your website for search engines is crucial to improving your online visibility. Yoast SEO is a comprehensive WordPress plugin that provides you with optimization tips and recommendations. It allows you to optimize your content, meta tags, headings, and much more. With Yoast SEO, you can ensure that your articles are well-structured and keyword-rich to attract maximum organic traffic.
3. Hemingway Editor
For writers aiming to enhance their writing style, the Hemingway Editor plugin is a game-changer. This tool helps you identify complex sentences, passive voice, and excessive adverbs within your writing. By simplifying your content, the Hemingway Editor ensures that your readers can easily understand and engage with your work.
4. Editorial Calendar
Managing your writing schedule becomes effortless with the Editorial Calendar plugin. It allows you to visually organize your content creation process, plan your articles, and schedule publishing dates. By maintaining consistency and staying organized, you can deliver high-quality content to your audience in a timely manner.
5. Thrive Architect
Creating visually appealing and highly engaging content is essential to captivate your readers. Thrive Architect is a powerful WordPress plugin that enables you to build stunning landing pages, blog posts, and sales pages. With its intuitive drag-and-drop interface, you have complete control over the design and layout of your content to leave a lasting impression.
6. Wordfence Security
Protecting your website from potential threats and vulnerabilities is crucial for every writer. Wordfence Security is a reliable plugin that offers comprehensive security solutions for your WordPress site. It safeguards your content and provides real-time threat defense, ensuring that your valuable work remains secure.
7. Easy Social Share Buttons
Driving traffic and increasing your online reach is vital for writers. The Easy Social Share Buttons plugin makes it easy for your readers to share your content across various social media platforms. With a wide range of customizable options, you can encourage social sharing and expand your audience.
8. WooCommerce
For writers looking to monetize their work, WooCommerce is the go-to plugin for setting up an online store. It allows you to sell digital products, such as eBooks and courses, directly from your website. With its robust features and seamless integration with WordPress, WooCommerce simplifies the process of selling and managing your digital products.
9. Google Analytics for WordPress
Understanding your website's performance and gaining valuable insights is essential for writers. The Google Analytics for WordPress plugin enables you to track your website's traffic, user behavior, and conversion rates. By analyzing this data, you can make informed decisions to optimize your content and improve your overall website performance.
Conclusion
As a writer in the arts and entertainment industry, utilizing the right WordPress plugins can greatly enhance your writing and boost your online presence. From grammar and SEO optimization to design and security, these 9 plugins provide essential tools for every writer's pursuit of success. Explore these plugins, integrate them into your WordPress site, and unlock your full potential as a writer in the digital realm.