What to Wear for Your Raleigh Durham Engagement Photoshoot
Feb 25, 2021
Blog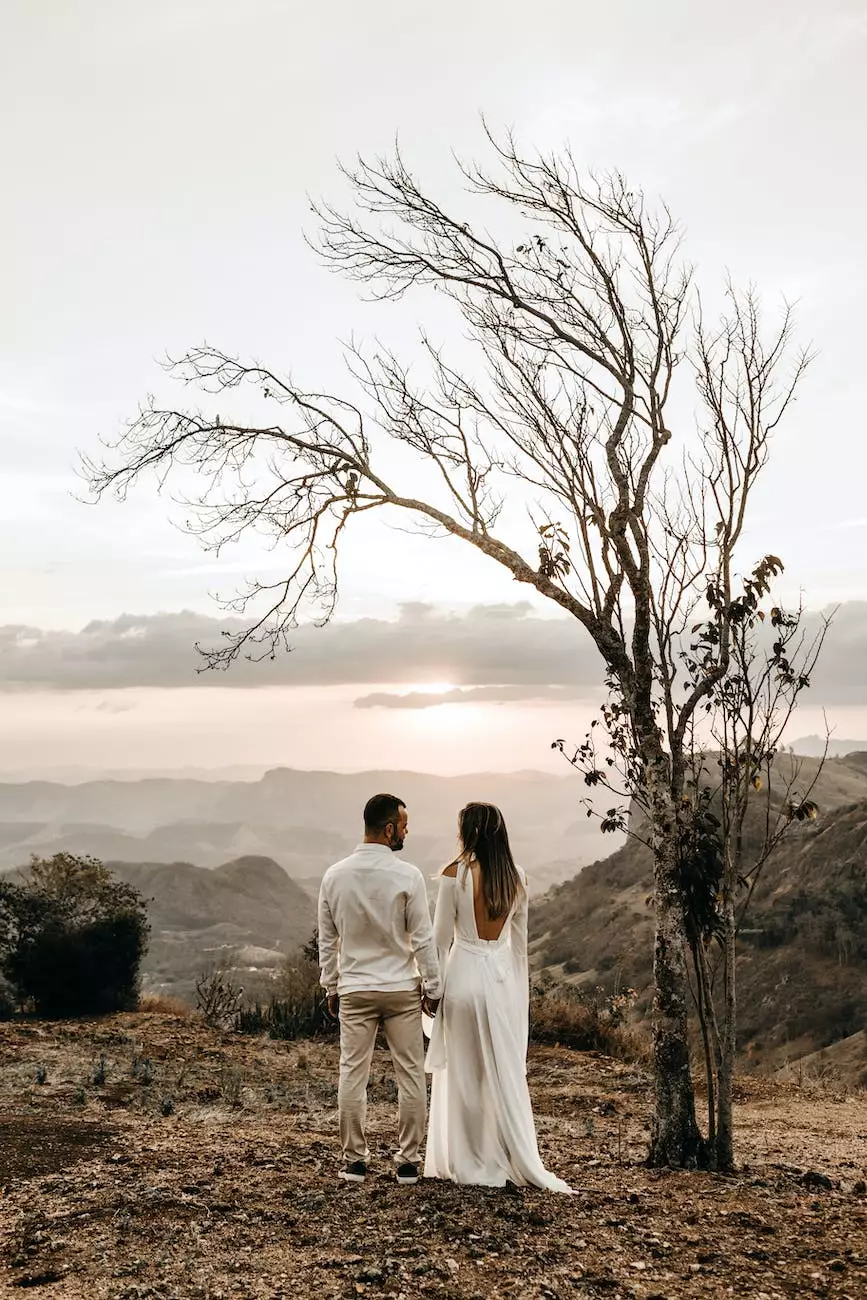 Introduction
Congratulations on your engagement! Now that you've said "yes" and the excitement has settled in, it's time to start planning your engagement photoshoot. One key aspect to consider is what you and your partner will wear. At Genevish Graphics, an Arts & Entertainment Visual Arts and Design studio specializing in engagement photography in Raleigh Durham, we understand the importance of choosing the perfect outfits that reflect your personal style and capture the essence of your love story. In this guide, we'll share expert tips and fashion advice to help you look and feel your best during your engagement photoshoot.
Setting the Tone
When selecting your outfits for the engagement shoot, it's essential to consider the location and style of the shoot. Raleigh Durham offers a variety of scenic backdrops, including charming parks, urban cityscapes, and breathtaking natural landscapes.
If you're planning an outdoor shoot in one of the beautiful parks, consider wearing something casual yet chic. For example, a flowy sundress paired with sandals or a smart-casual ensemble with khaki pants and a button-down shirt can create a relaxed and romantic vibe. On the other hand, if you prefer an urban setting, opt for modern and trendy outfits that reflect your style.
Color Palette
Choosing a cohesive color palette is essential to ensure your engagement photos look visually appealing and harmonious. Consider the season as well as the background of your chosen location to determine your color scheme. Here are a few suggestions:
Spring: Pastel shades such as blush pink, mint green, or baby blue create a light and fresh look.
Summer: Vibrant colors like coral, turquoise, or lemon yellow exude warmth and energy.
Fall: Earthy tones such as rust, mustard yellow, or deep burgundy complement the autumn foliage.
Winter: Jewel tones like emerald green, navy blue, or deep plum provide a rich and sophisticated feel.
Remember, the key is to coordinate your outfits without being too matchy-matchy. Mix and match colors within your chosen palette to create visual interest and individuality.
Style and Personal Touches
Your engagement photoshoot is an opportunity to showcase your unique style and personality as a couple. Here are some ideas to add a personal touch to your outfits:
Accessories: Statement jewelry, hats, scarves, or a timeless watch can elevate your look and add a touch of individuality.
Props: Consider incorporating props that represent your shared interests or hobbies. For example, if you enjoy cycling, bring along your bicycles for a fun and playful element.
Textures and Layers: Experiment with different fabrics and layers to create depth and texture in your outfits. Think lace, denim jackets, or cozy sweaters for a cozy and romantic feel.
Finding the Perfect Fit
It's crucial to wear outfits that make you feel comfortable and confident during your engagement photoshoot. Avoid ill-fitting clothes that may restrict your movement or make you feel self-conscious.
For women, consider tailored dresses that flatter your body shape and accentuate your best features. Men can opt for well-fitted suits or dress shirts combined with pants or khakis. Lastly, don't forget to wear appropriate undergarments that complement your outfits seamlessly.
Planning for Multiple Outfit Changes
If you're aiming for a variety of looks in your engagement photoshoot, plan for multiple outfit changes. This will add diversity to your collection of photos and allow you to capture different moods and styles.
Remember to consider the time constraints of your shoot when selecting outfits. Choose clothes that are easy to change into, ensuring a smooth transition between sets.
Don't Forget the Shoes and Grooming
While planning your engagement photoshoot outfits, pay attention to the details such as footwear and grooming. Here are some tips:
Shoes: Select shoes that not only complement your outfits but also provide comfort. Wedges or block heels are great options for women, while men can opt for dress shoes or clean sneakers.
Grooming: Prioritize personal grooming such as neatly trimmed hair, well-manicured nails, and minimal makeup. Remember, the goal is to look naturally polished.
Professional Help and Collaborative Input
At Genevish Graphics, we understand that planning an engagement photoshoot can be overwhelming. That's why we offer personalized assistance and guidance to help you make the best outfit choices for your special day. Our experienced photographers will work closely with you, taking into consideration your preferences, style, and the overall vision you have for your engagement photos. We believe in collaboration to create memorable, breathtaking images that truly reflect who you are as a couple.
Conclusion
Your engagement photos are a beautiful way to celebrate this milestone in your life. By following these tips and recommendations, you'll be well-prepared to choose the perfect outfits for your Raleigh Durham engagement photoshoot. Remember to stay true to your personal style and add unique touches that represent your journey as a couple. At Genevish Graphics, we're passionate about capturing authentic moments and creating lasting memories. Contact us today to schedule your engagement photoshoot and let us help you bring your vision to life!