Best Vinyl Signage Printing Shop in Pineville, NC
Aug 1, 2021
Sign Design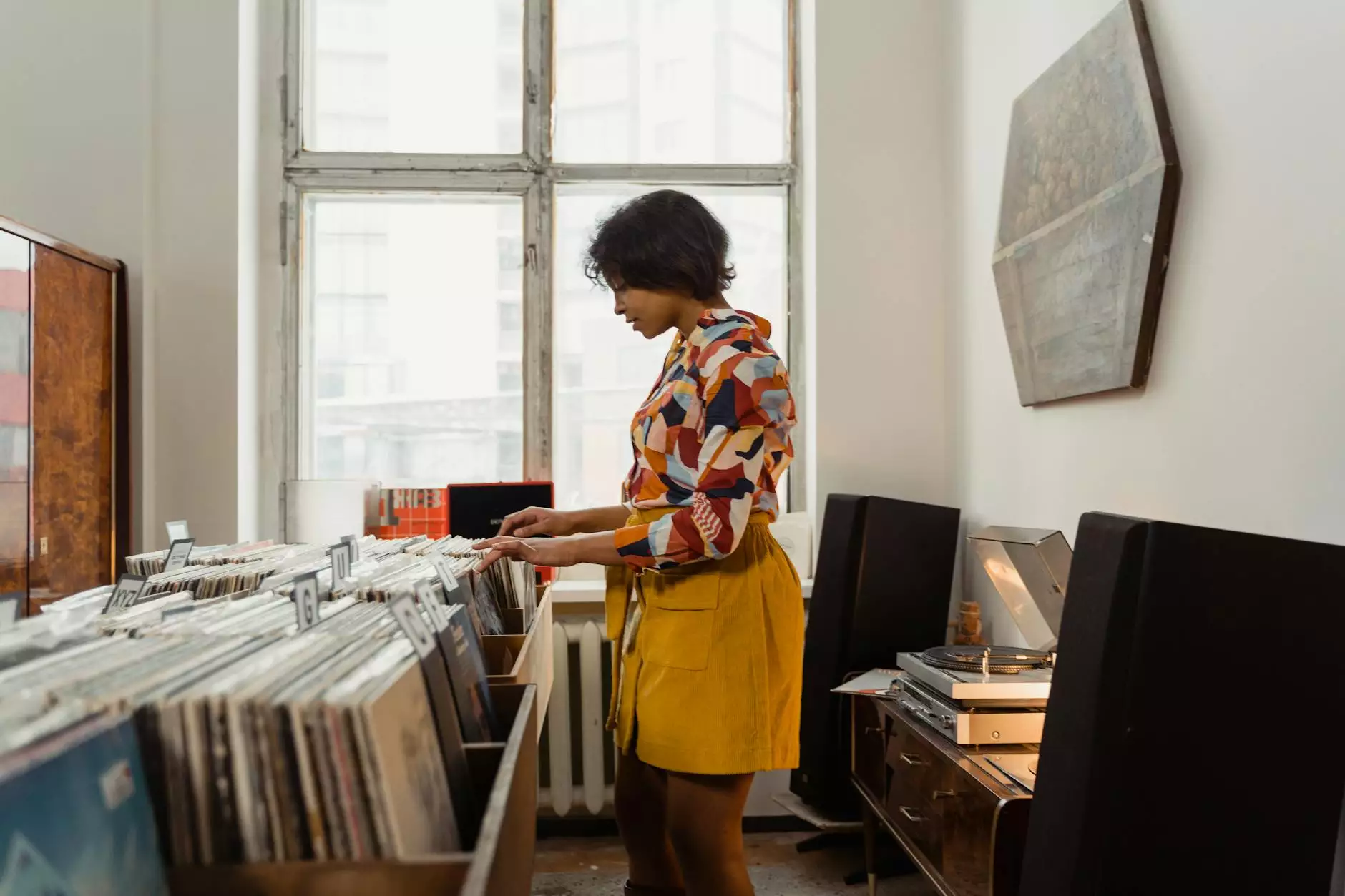 Welcome to Genevish Graphics, your one-stop shop for all your vinyl signage printing needs in Pineville, NC. With our expert team and state-of-the-art equipment, we are dedicated to providing you with high-quality vinyl signs that will help your business stand out.
Why Choose Genevish Graphics?
When it comes to vinyl signage printing, we understand that quality and attention to detail are of utmost importance. At Genevish Graphics, we take pride in our craftsmanship and strive to deliver outstanding results for every project we undertake.
Here are a few reasons why we are the best vinyl signage printing shop in Pineville, NC:
Exceptional Print Quality: We utilize advanced printing techniques and top-of-the-line equipment to ensure crisp and vibrant colors in every vinyl sign we produce. Our attention to detail ensures that your signs will look stunning and professional.
Durable Materials: We only work with high-quality vinyl materials that are designed to withstand various weather conditions and outdoor exposure. Our signs are built to last, ensuring that your message remains clear and visible to your target audience.
Customization Options: We understand that every business has unique needs and preferences. That's why we offer a wide range of customization options, including different sizes, shapes, and finishes. Our skilled team will work closely with you to bring your vision to life.
Quick Turnaround: We know that time is essential when it comes to promoting your business. That's why we strive to provide quick turnaround times without compromising on quality. You can trust us to meet your deadlines and exceed your expectations.
Competitive Pricing: At Genevish Graphics, we believe that high-quality signage should be accessible to businesses of all sizes. Our competitive pricing ensures that you receive exceptional value for your investment.
Excellent Customer Service: We prioritize customer satisfaction and aim to provide a seamless experience from start to finish. Our friendly and knowledgeable team is always ready to assist you and address any questions or concerns you may have.
Our Vinyl Signage Printing Services
At Genevish Graphics, we offer a comprehensive range of vinyl signage printing services to meet your business needs:
Outdoor Vinyl Signs
Make a bold statement with our outdoor vinyl signs. Whether you need signage for storefronts, events, or construction sites, we have you covered. Our outdoor vinyl signs are weather-resistant and designed to withstand the elements, keeping your message visible to potential customers.
Indoor Vinyl Signs
Enhance your indoor space with our eye-catching indoor vinyl signs. Perfect for retail stores, offices, and trade shows, our indoor signs are versatile and customizable. Choose from various sizes, shapes, and finishes to create a unique and impactful display that captures attention.
Vehicle Wraps
Take your marketing on the road with our high-quality vehicle wraps. Using durable vinyl materials and expert installation techniques, we can transform your vehicle into a mobile advertising platform. Reach a wider audience and make a lasting impression wherever you go.
Window Graphics
Maximize your storefront's potential with our vibrant window graphics. Whether you need to promote a sale, display your business hours, or simply enhance your brand identity, our window graphics will attract attention and create a professional look.
Custom Vinyl Banners
Announce your special events, grand openings, or promotions with our custom vinyl banners. We can create banners of any size, ensuring that your message gets noticed from a distance. Our banners are printed with precision and are suitable for both indoor and outdoor use.
Experience the Genevish Graphics Difference
At Genevish Graphics, we are passionate about helping businesses in Pineville, NC, and beyond elevate their brand visibility through high-quality vinyl signage. With our expertise, dedication to excellence, and commitment to customer satisfaction, we have established ourselves as the best vinyl signage printing shop in the area.
Contact us today to discuss your vinyl signage printing needs or to request a quote. Let's collaborate to create impactful signage that leaves a lasting impression on your target audience.