Genevish Graphics: Best Vehicle Wrapping Shop in Gastonia, NC
Dec 21, 2020
Sign Design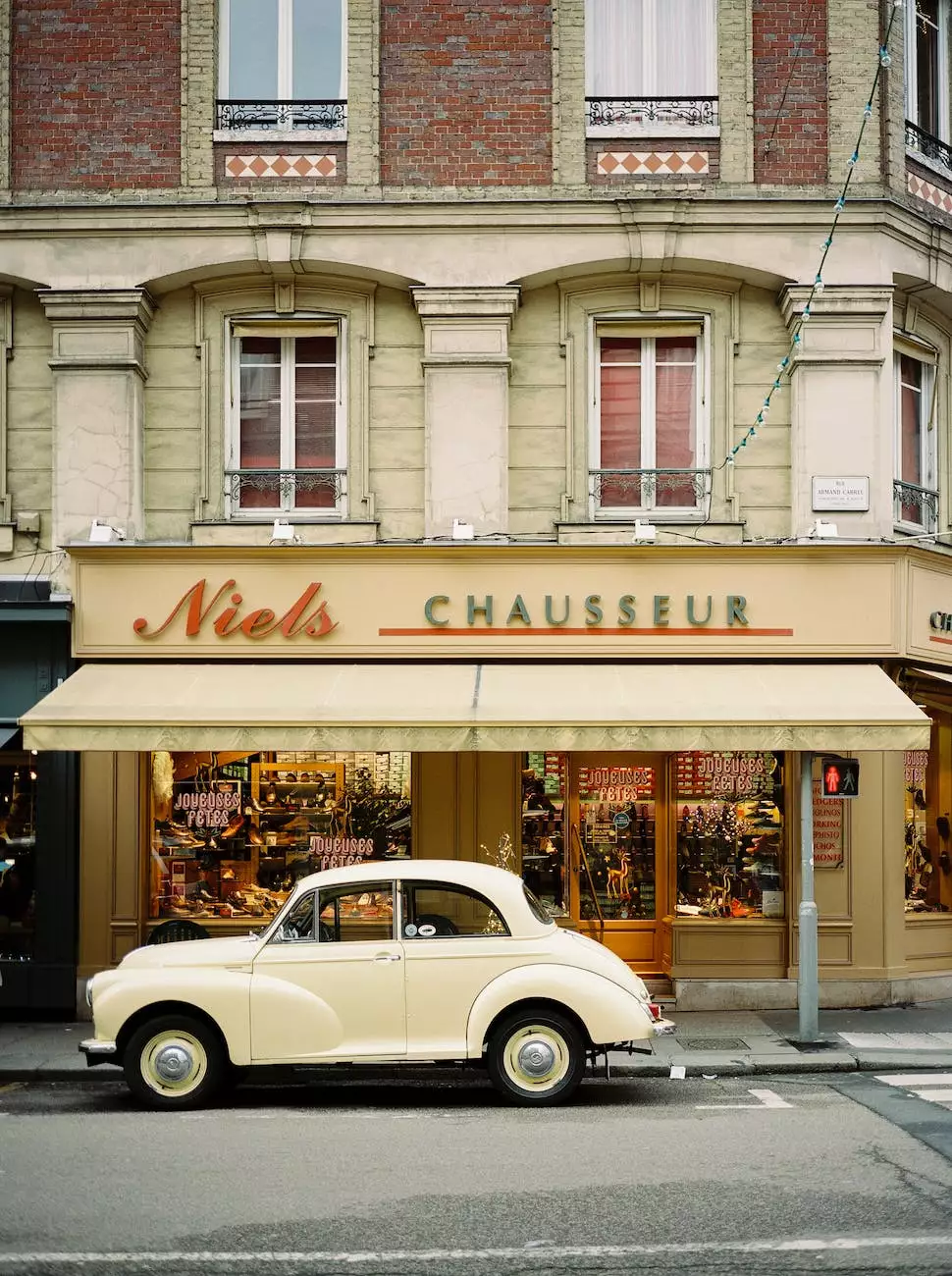 Why Choose Genevish Graphics for Vehicle Wrapping in Gastonia, NC?
If you are looking for the best vehicle wrapping shop in Gastonia, NC, look no further. At Genevish Graphics, we take pride in offering top-notch vehicle wrapping services that are customized to meet your unique needs. With a team of skilled professionals, state-of-the-art equipment, and a commitment to excellence, we guarantee an exceptional vehicle wrapping experience.
The Benefits of Vehicle Wraps
Vehicle wraps are an effective and eye-catching way to promote your business, brand, or personal style. Here are some of the key benefits of choosing vehicle wraps:
Increased Brand Visibility: A professionally designed vehicle wrap can turn your vehicle into a moving billboard, ensuring maximum exposure for your brand wherever you go.
Targeted Advertising: With vehicle wraps, you can choose the areas you want to target, making it a cost-effective option for local businesses in Gastonia, NC.
Protection: Vehicle wraps not only enhance the aesthetic appeal of your vehicle but also provide protection against scratches, UV rays, and other elements that can damage your paint.
Easy to Update: If you want to change your branding or promotions, vehicle wraps offer the flexibility to update your designs without the need for an entirely new vehicle.
Long-lasting Impression: Professionally installed vehicle wraps can last for years, making it a wise long-term investment for your business.
Our Vehicle Wrapping Process
Genevish Graphics follows a meticulous process to ensure the best possible vehicle wraps:
Consultation: We begin by understanding your goals, branding, and design preferences. Our team will work closely with you to create a customized vehicle wrap design that aligns with your vision.
Design: Our talented designers will transform your ideas into stunning visuals using the latest industry-standard software. We focus on creating designs that grab attention and convey your message effectively.
Production: We use only premium-quality vinyl materials that are durable and designed to withstand the elements. Our state-of-the-art printing technology ensures vibrant colors and sharp graphics.
Installation: Our skilled installers will meticulously apply the vehicle wrap to your vehicle, ensuring a seamless and professional finish. We pay attention to every detail to guarantee a flawless result.
Why Genevish Graphics Stands Out
At Genevish Graphics, we believe in going the extra mile to exceed our clients' expectations. Here are some reasons why we stand out as the best vehicle wrapping shop in Gastonia, NC:
1. Unmatched Expertise
With years of experience in the industry, our team of experts possesses the knowledge and skills to handle any vehicle wrapping project. From cars and vans to trucks and buses, we can wrap vehicles of all sizes and shapes with utmost precision.
2. Attention to Detail
We pay meticulous attention to every step of the vehicle wrapping process. Our dedicated team ensures that the design, print, and installation are flawless, leaving no room for imperfections.
3. High-Quality Materials
At Genevish Graphics, we believe in using only the highest quality materials for our vehicle wraps. This ensures longevity, vibrant colors, and a professional finish that stands out from the competition.
4. Excellent Customer Service
We value our clients and strive to provide exceptional customer service at every stage. Our friendly team is always ready to address any concerns and guide you through the entire vehicle wrapping process.
5. Competitive Pricing
We offer competitive pricing for our vehicle wrapping services without compromising on quality. We understand the importance of cost-effectiveness for businesses in Gastonia, NC, and aim to provide the best value for your investment.
Contact Us for Outstanding Vehicle Wraps in Gastonia, NC
Ready to make a statement with your vehicle? Contact Genevish Graphics, the best vehicle wrapping shop in Gastonia, NC. Our team is passionate about creating visually stunning and impactful vehicle wraps that generate attention and drive results. Get in touch with us today to transform your vehicle into a mobile advertising powerhouse.