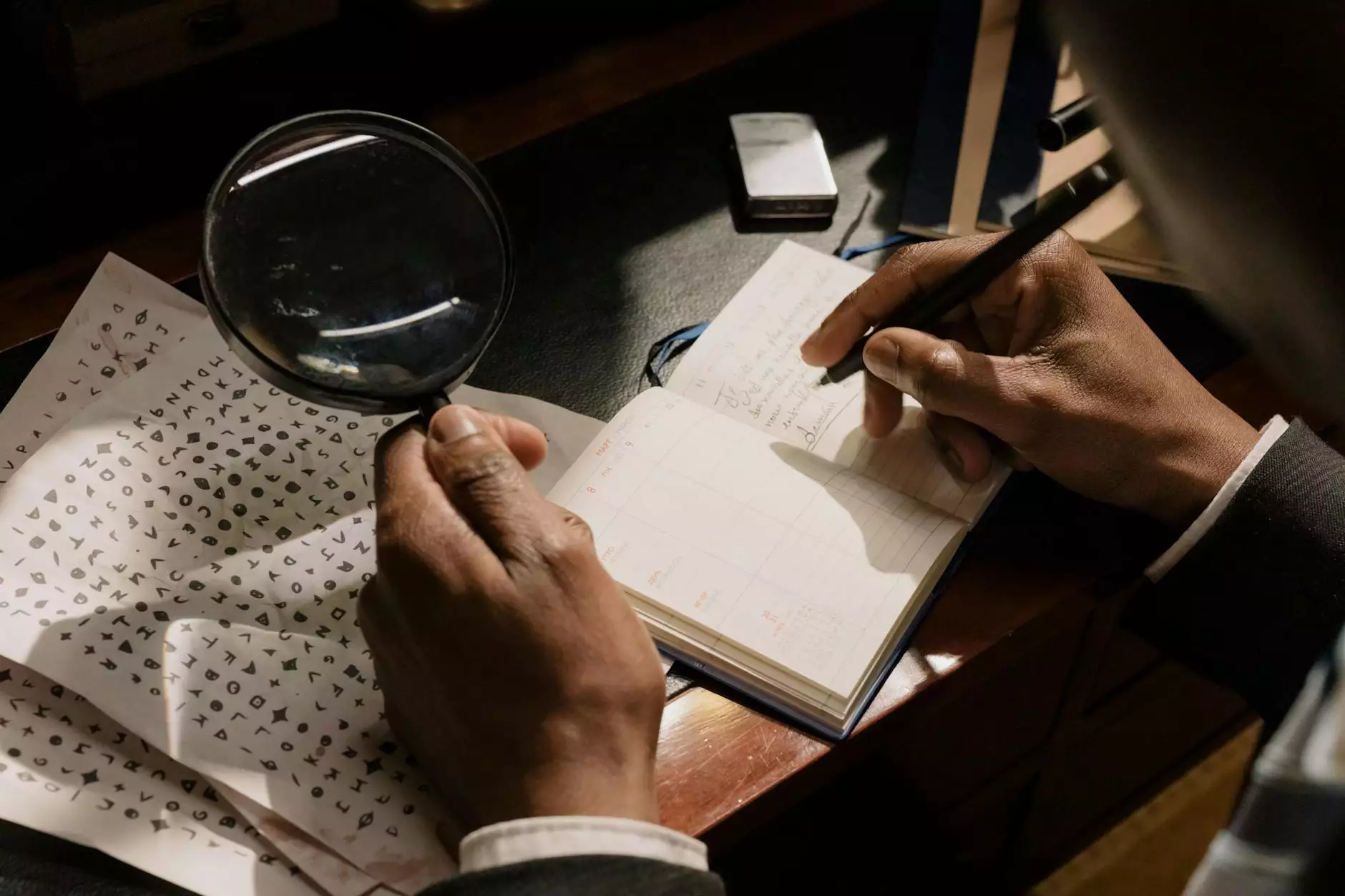 About Genevish Graphics
Genevish Graphics is a renowned leader in the field of visual arts and design. With our passion for creativity and dedication to excellence, we offer a wide range of high-quality services to clients in the Arts & Entertainment industry. We take pride in delivering visually captivating designs that leave a lasting impression on your audience.
Enhancing your Website with Text To HTML Entities Encoder/Decoder
In today's digital landscape, search engine optimization (SEO) plays a crucial role in enhancing your website's visibility and driving organic traffic. Your website's content holds immense power in determining its search rankings. By utilizing our Text To HTML Entities Encoder/Decoder tool, you can unlock the potential to optimize your content effectively.
The Importance of HTML Entities
HTML entities are special codes that represent characters in an HTML document. Using HTML entities ensures that characters are correctly interpreted by web browsers, regardless of the character's original encoding. By incorporating HTML entities into your website's content, you can maintain consistency and avoid any potential issues that may arise from incompatible character encodings.
Encoding Text to HTML Entities
With our Text To HTML Entities Encoder, you can effortlessly transform text into HTML entities with just a few clicks. Simply input your desired text, and our tool will generate the corresponding HTML entities for each character. This functionality allows you to ensure that your content is properly encoded, enhancing its compatibility across different platforms and browsers.
Decoding HTML Entities to Text
Conversely, our Text To HTML Entities Decoder lets you decode HTML entities back into their original text form. This feature comes in handy when you encounter HTML-encoded content that needs to be converted for editing or further manipulation. Our decoder simplifies the process, ensuring seamless navigation through HTML-encoded text for your convenience.
How Text To HTML Entities Encoder/Decoder Boosts Your SEO
Now that we understand the significance of HTML entities and their role in web development, let's explore how they can positively impact your website's SEO:
Improved Accessibility
By utilizing HTML entities, you ensure that your website's content is accessible to a wider audience, regardless of their device or browser. This inclusivity enhances user experience and encourages visitors to spend more time engaging with your content, which can positively influence your search engine rankings.
Enhanced Keyword Relevance
Incorporating HTML entities within your content allows you to effectively highlight important keywords and key phrases. By encasing valuable keyword phrases within HTML tags, you provide search engines with a clear signal of your content's significance. This, in turn, can improve your website's relevance and ranking for those specific keywords.
Optimized Web Crawling
Search engine crawlers rely on consistent and properly encoded HTML content to understand the contextual meaning of your website's material. By utilizing HTML entities, you optimize your website's crawling potential, enabling search engines to index and comprehend your content more efficiently. This can lead to higher visibility in search results and increased organic traffic to your website.
Enhanced User Engagement
High-quality, engaging content is a critical factor in maintaining visitors' interest and encouraging them to explore your website further. By using our Text To HTML Entities Encoder/Decoder tool to enhance your website's content, you ensure that your text appears visually appealing and remains easily readable. This attention to detail enhances user engagement and, in turn, contributes to improved search rankings.
Why Choose Genevish Graphics?
Genevish Graphics stands out as a leading provider of visual arts and design services, backed by years of experience and a dedicated team of industry experts. Choosing us ensures that you receive exceptional quality and attention to detail in all aspects of your project.
Unparalleled Expertise
Our team comprises highly skilled professionals who are well-versed in the latest design trends, SEO best practices, and content optimization techniques. We understand the nuances of content creation and leverage our expertise to deliver outstanding results tailored to your specific requirements.
Customized Solutions
At Genevish Graphics, we recognize that each client's needs are unique. We work closely with you to understand your vision and goals, allowing us to create customized solutions that perfectly align with your brand identity and objectives. Our commitment to personalization ensures that every project receives the attention it deserves.
Exceptional Customer Satisfaction
Customer satisfaction is at the core of our business values. We prioritize your experience by providing transparent communication, timely project updates, and efficient support throughout your journey with us. Your success is our success, and we go above and beyond to ensure a positive and fulfilling collaboration.
Contact Genevish Graphics Today
If you're ready to enhance your website's visual appeal, improve SEO, and captivate your audience with stunning design, Genevish Graphics is here to assist you. Reach out to us today and unlock the potential within your visual arts and design projects.
Visit our website: Genevish Graphics