Commercial Real Estate Signs | Property Signs
Apr 11, 2019
Sign Design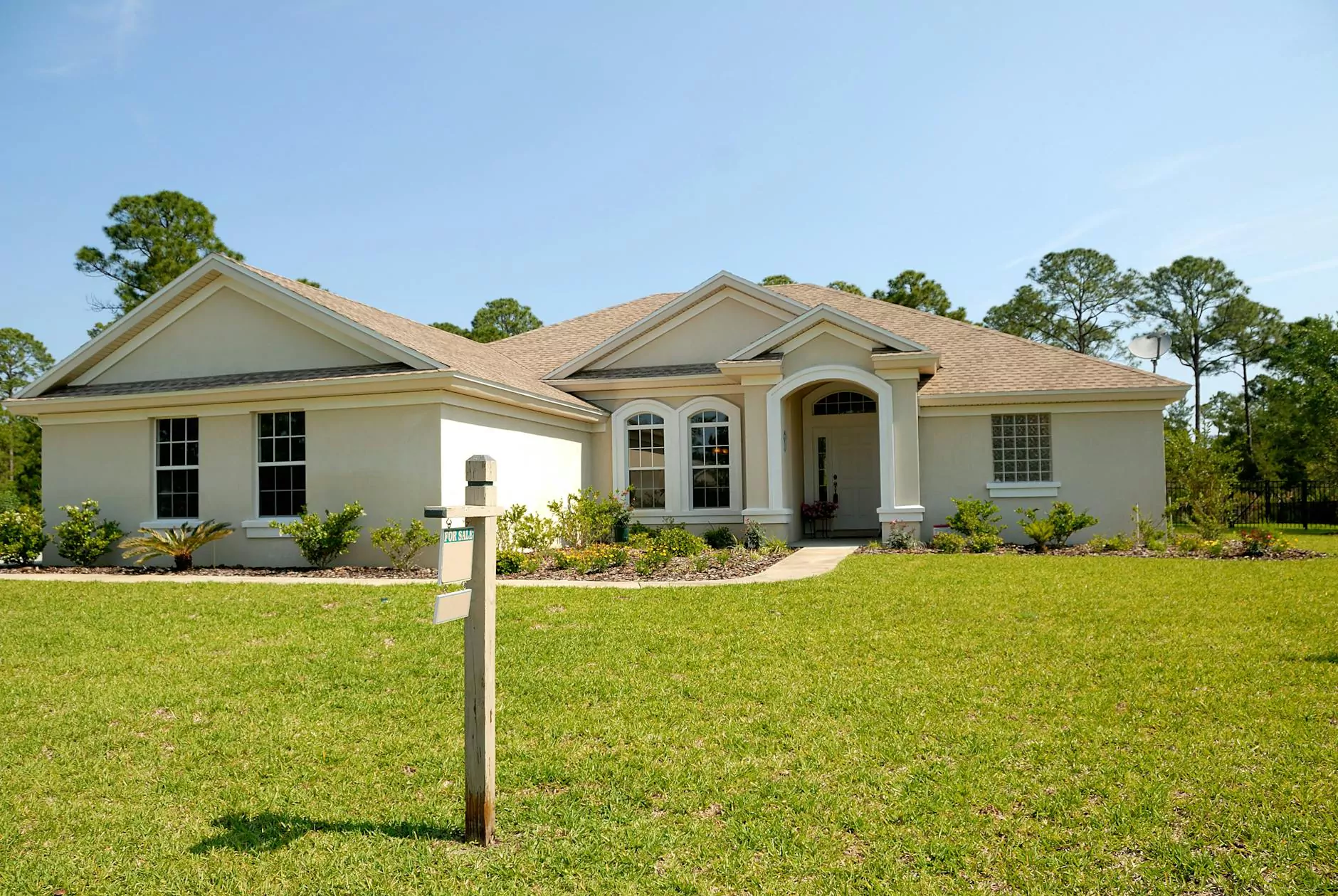 Enhance Visibility and Attract Potential Buyers with High-Quality Real Estate Signs
Welcome to Genevish Graphics, your go-to source for top-quality commercial real estate signs and property signs. With our expertise in arts and entertainment - visual arts and design, we are dedicated to providing visually stunning and effective signage solutions for the real estate industry.
Why Choose Genevish Graphics for Your Real Estate Signs?
At Genevish Graphics, we understand the importance of attracting potential buyers and delivering maximum exposure for your properties. Our team of talented designers and skilled craftsmen work closely with you to create custom real estate signs that perfectly represent your brand and properties. Here's why you should choose us:
1. Tailored Solutions for Your Unique Requirements
We believe that every property is unique and deserves a custom signage solution. Our team takes the time to understand your brand, target audience, and property details to design and produce signs that not only look visually appealing but also effectively communicate your message to potential buyers.
2. Eye-Catching Design
Our experienced designers know how to create visually captivating designs that will grab attention and leave a lasting impression. We combine various design elements, such as colors, typography, and graphics, to ensure your real estate signs stand out from the competition.
3. Durable Materials for Long-Lasting Signs
We believe in delivering products that are built to last. Our real estate signs are made from high-quality materials that can withstand different weather conditions, ensuring your message remains clear and vibrant even after prolonged exposure.
4. Versatility in Signage Solutions
Whether you need yard signs, commercial property signs, directional signs, or any other type of real estate signage, we have you covered. Our extensive range of options allows you to find the perfect signs to meet your specific needs and goals.
5. Quick Turnaround Time
We understand that time is of the essence in the real estate industry. That's why we strive to deliver your signs within the agreed-upon timeframe, without compromising on quality. Our streamlined production process ensures efficient creation and delivery of your signage.
6. Competitive Pricing
At Genevish Graphics, we offer competitive pricing without compromising on quality. We believe that effective real estate signs should be accessible to all businesses, regardless of their size or budget. Contact us for a personalized quote tailored to your specific signage needs.
Choosing the Right Real Estate Signage
When it comes to real estate signage, it's important to choose the right type of sign that aligns with your marketing objectives and target audience. Here are some popular options:
1. Yard Signs
Yard signs are an excellent way to promote properties for sale or rent. They are typically placed in front of the property and provide essential details and contact information for interested buyers.
2. Commercial Property Signs
Commercial property signs are larger signs that focus on showcasing commercial properties, such as office spaces, retail stores, or industrial facilities. These signs often include more detailed information about the property and can be customized to fit any location or size requirements.
3. Directional Signs
Directional signs play a crucial role in helping potential buyers find a property, especially if it's located within a larger development or complex. These signs provide clear directions and guide buyers to their desired destination.
4. Open House Signs
To attract interested buyers to open house events, open house signs effectively capture attention and generate foot traffic. These signs typically include the date, time, and location of the open house, along with other relevant information.
5. Banners
Banners are a versatile option for real estate advertising. They can be used to promote new developments, announce special offers or promotions, or create brand awareness. With their large format and eye-catching design, banners are sure to leave a lasting impression.
Contact Genevish Graphics for Your Real Estate Signage Needs
Are you ready to enhance your property visibility and attract potential buyers with high-quality real estate signs? Genevish Graphics is here to help! Our team of experts in arts and entertainment - visual arts and design is equipped to deliver exceptional signage solutions tailored to your specific needs. Contact us today to discuss your project and receive a personalized quote.