How Often Should I Send Out Newsletters?
Jan 31, 2019
Blog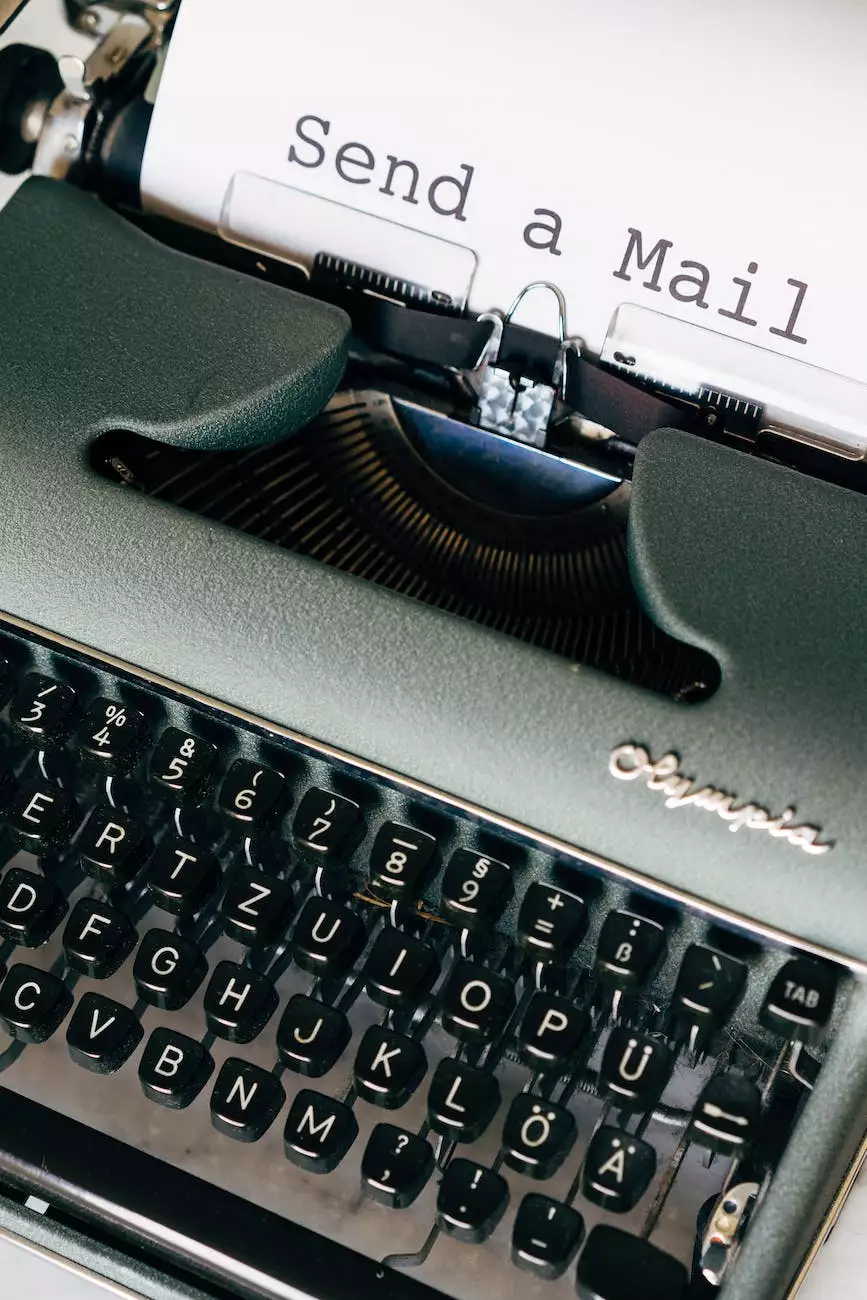 Welcome to Genevish Graphics, your trusted source for arts and entertainment visual design expertise. In this comprehensive guide, we will explore the best practices for sending out newsletters and provide valuable insights on determining the ideal frequency to keep your subscribers engaged.
Why Are Newsletters Important for Your Arts & Entertainment Business?
Newsletters play a pivotal role in engaging with your audience and driving significant growth for your arts and entertainment business. By regularly sharing valuable content, promotions, and updates, newsletters allow you to establish and nurture relationships with your subscribers.
Regular communication through newsletters helps keep your brand top-of-mind, increases customer loyalty, and drives traffic to your website. With well-crafted newsletters, you can showcase your latest design projects, announce upcoming exhibitions, share industry insights, and more.
Defining Your Newsletter Goals
Before determining the frequency of your newsletters, it is essential to define your goals. Ask yourself what you aim to achieve through your newsletter campaign. Are you looking to increase sales, promote events, educate your audience, or build brand awareness? Knowing your objectives will guide your decision-making process.
Factors to Consider When Determining Newsletter Frequency
When deciding how often to send out newsletters, several factors need to be considered:
1. Audience Engagement
Understanding your audience's preferences and engagement patterns is crucial. Monitor open rates, click-through rates, and feedback from your subscribers to gauge their interest and receptiveness to your content. Additionally, consider surveying your audience to gain insights directly from them.
2. Content Availability
Your newsletter frequency should align with the availability of valuable content. Sending newsletters too frequently without substantial updates may lead to subscriber fatigue. Conversely, sporadic newsletters may cause your audience to lose interest. Finding a balance is key.
3. Industry Standards
Researching industry standards and analyzing competitors' newsletter strategies can provide valuable benchmarks. However, remember that each business is unique, and it's important to tailor your approach based on your specific goals and audience.
4. Resource Allocation
Consider the resources required to create quality newsletters. If you have limited time or capacity, it may be more feasible to opt for a frequency that aligns with your available resources. Consistency is vital, so choose a schedule that you can sustain.
Recommended Newsletter Frequencies
While there is no one-size-fits-all answer to the ideal newsletter frequency, we recommend considering the following options:
1. Weekly Newsletters
A weekly newsletter allows you to regularly connect with your audience without overwhelming them with excessive content. This frequency is ideal if you have a consistent stream of valuable information and updates to share.
2. Bi-Weekly (Fortnightly) Newsletters
Bi-weekly newsletters strike a balance between regular communication and providing ample time for content creation. It keeps your audience engaged without bombarding them with too many emails.
3. Monthly Newsletters
Monthly newsletters provide a longer gap between communications, allowing you to gather substantial content and updates for your subscribers. This frequency works well when you have significant announcements or in-depth resources to share.
Tips to Optimize Newsletter Engagement
To make the most out of your newsletters and maximize engagement, consider the following tips:
1. Personalization
Address your subscribers by their names and segment your email list to deliver customized content based on their preferences. Personalization can significantly improve open rates and click-through rates.
2. Clear Call-to-Actions
Incorporate clear and compelling call-to-actions in your newsletters to guide your audience towards desired actions, such as visiting your website, making a purchase, or attending an event.
3. Mobile Responsiveness
Ensure your newsletters are mobile-responsive, as an increasing number of users access emails on smartphones and tablets. A seamless mobile experience enhances readability and encourages engagement.
4. A/B Testing
Experiment with different subject lines, email layouts, and content to optimize your newsletters. Conduct A/B testing to analyze what resonates best with your audience and refine your approach accordingly.
5. Monitor and Analyze Metrics
Regularly track and analyze email metrics, such as open rates, click-through rates, and conversion rates. These insights will help you refine your strategy and uncover areas for improvement.
Conclusion
Determining the ideal frequency for your newsletters is a process that requires careful consideration of various factors. By understanding your audience, setting clear goals, and implementing best practices, you can create engaging newsletters that drive meaningful results for your arts and entertainment business.
At Genevish Graphics, we are passionate about supporting your success. Contact us today to discover how our visual arts and design services can enhance your brand and elevate your newsletters to the next level.